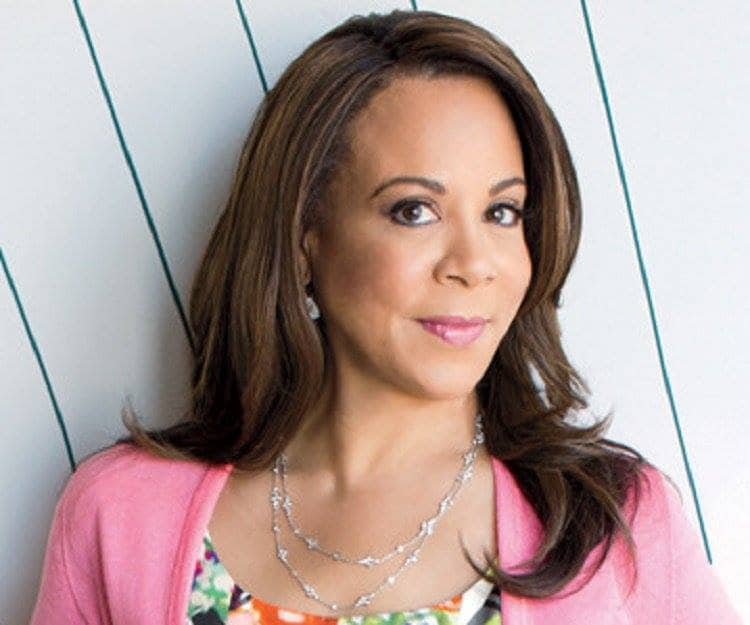 Juanita Vanoy is a former American model, businesswoman, and also retired executive secretary of the American Bar Association.
She is best known as the first and former wife of Michael Jordan, a professional retired basketball player.
Revealing About Parenting
She is a brilliant woman. She explained when her children were playing basketball in their school, in eighth grades, their coach always wanted them to wear the number 23.
Number 23 is the jersey number of their father, the legend. Juanita always wanted her kids to develop their skills and identity.
She never wanted her children to follow their dad and make their path. She is a powerful mother, and this explains it.
She always wanted her kids to manage their challenges on their own. Her children also followed that.
Teaching Children a Lesson
Her children got to live in luxury because of their dad's wealth. She wanted her son to experience how she grew up.
She took her children to her mom's house to show how their cousins live to teach them the value of everything and be humble.
She gave them a glimpse of how life is and how tough it can get. Everyone does not have the lifestyles they were privileged to have.
Her kids played basketball with the other kids at her mother's residence. She always wants her children to be more giving.
Her Married Life With Her Ex-Husband
She met her former husband for the first time in a restaurant in Chicago in 1984 through their familiar friend.
After that meeting, the duo fell in love with each other and began dating.
Michael Jordan proposed to her at Chicago's Nick Fish Market, and the couple got engaged in 1987.
But due to some reason they called off their engagement.
But at the same time, he came to know that she was pregnant with the child of Jordan.
So the couple decided to work out their relationship, and they finally came back and started a love life.
The duo got married on 2 September 1989 in Las Vegas, Nevada, United States.
Their family and close friends were invited to their big wedding day.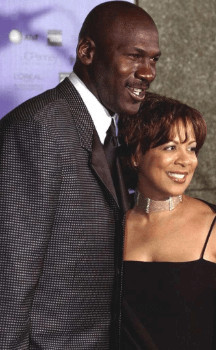 Her Former Husband, An Absolute Legend
Michael Jordan full name Michael Jeffrey Jordan is an American former professional basketball player.
He became the first billionaire player in NBA history in the year 2014.
He played 15 seasons in the NBA and won six championships titles with the Chicago Bull.
He was born on 17 February 1963 in New York City, New York, United States.
His mother, Deloris, worked in a bank and his father, James R. Jordan Sr., was an equipment supervisor.
He has four siblings. He is 6 feet and 6 inches tall.
Their Children, Adorable
They have three children together. They welcomed their first child as a son on 18 November 1988 and it was before their marriage.
His name is Jeffrey Jordan. He is also a basketball player like his father. He played for the University of Central Florida Knights.
His height is 6 feet and 1 inch tall.
He is a married man. He got married to his long-time girlfriend, Radina Aneva in May 2019.
Jeffrey has shared his wedding day photo in his Instagram account on 19 September 2019 with his wife.
The couple looked great in their wedding dress.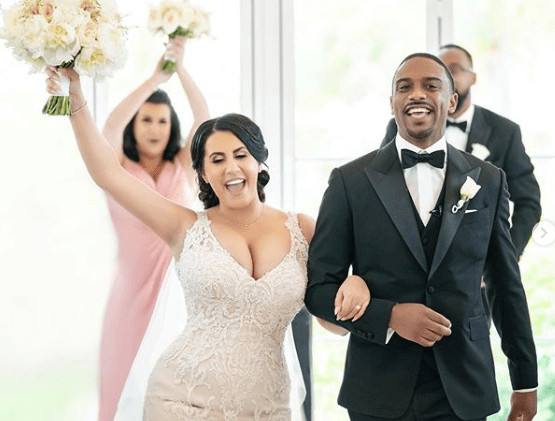 The couple welcomed their second son, Marcus Jordan, on 24 December 1990 in Chicago. He is a former college basketball player.
She became a mother for the third time and this time their baby was their first girl. The couple named her Jasmine Jordan.
She was born on 7 December 1992.
She has already married, and her husband is also a popular basketball player, Rakeem Christmas.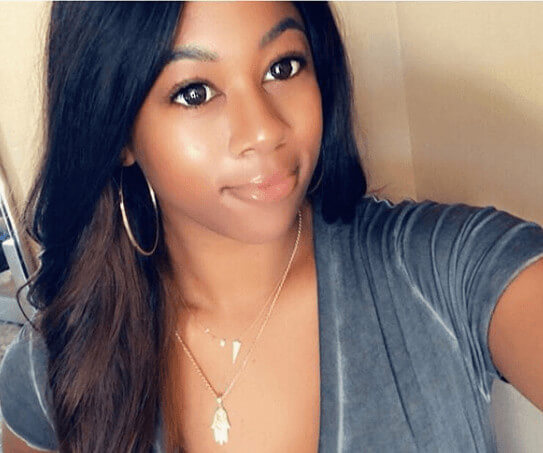 Her Divorce With His Former Husband
Jordan was found to be cheating on her with another woman in 1993, but she didn't want to leave her children's father.
On 4 January 2002, the couple filed for divorce, citing irreconcilable differences.
But at that time, their misunderstanding was clear and they took back the divorce case.
But their relationship didn't work long after that, and they again filed for divorce. Their divorce was finalized on 29 December 2006.
The couple shared the children's custody.
Her Former Husband Married
Michael Jordan married his long-time girlfriend Yvette Prieto on 27 April 2013. She is a model from Cuba.
The couple first met with each other in a dancing club in the year 2007. They began living together in 2009.
They have twin daughters together, Ysabel Jordan and Victoria Jordan.
Michael take on Bubba Wallace's NASCAR Win
In the previous paragraphs, we got to know a lot more about his personal life. Here, we will take a look at his take on Bubba's NASCAR win.
The host raised a question on him, asking what it meant to him to win at this level as a black man at Nascar? In reply, Michael stated that it is very rare.
Adding more, he said that it also inspires him to see that it is making a difference in a sport that no one could have thought could be happening.
Furthermore, Michael said that he feels a lot of gratitude inside and overall more energetic. He also stated to keep these things rolling.
Michael also said that this game needs to be changed. Later confronted that it is progressing and in the process of changing as well.
What other things had Michael mentioned further? To know more, visit the link below.
What is Juanita doing now?
After splitting up with her former partner Michael, Juanita had remained single her entire life.
Moreover, she downsized her living style and searched for basic things including her children and friends.
The lady decided to low key her life and stay away from the media appearance. In the middle, she also thought of starting her venture.
However, Juanita let go of the idea so that she could be with her kids. That's why she kept her real estate license active, which indeed helped her kids settle into their adult lives.
Currently, she is residing in the Kingsbury Estates section of River North. No doubt, she is a good mom and was a good partner.
As her kids have settled down, the lady is now keeping herself busy learning Bikram Yoga, traveling to her favorite places like France, London, and Italy, and collecting arts.
Besides that, she is an active board member of Real Beauty, Inc., a nonprofit charitable organization whose main objective is to mentor teen girls.
Net Worth
She has a hefty amount of net worth of 170 million dollars. She manages to earn that sum of money from her various careers.
She also has got a tremendous amount of settlement with her then-husband after divorce.
According to the wiki, she received a 168 million dollar settlement which was the highest celebrity divorce settlement at that time.
She is a former model and businesswoman by professional. She began her modeling career at a very young age.
She has worked as a secretary for the American Bar Association for many years.
She has been the co-founder and chairman of 'Michael and Juanita Jordan Endowment Fund.'
She had also been involved in the real estate business which helped to add to her fortune. She has bought an 8000 sq-feet lavish house worth 5 million dollars.
Her ex-husband has a net worth of 1.9 billion dollars as of 2019.
He manages to earn that sum of money from his long career in basketball, his several endorsements, commercial ads, royalties, and many more.
Jordan's net worth is significantly increasing year by year. His fortune in 2014 was 1 billion dollars.
His net worth from 2016 to 2019 is shown below.
| | |
| --- | --- |
| Year | Net Worth (Dollars) |
| 2016 | 1.1 billion |
| 2017 | 1.2 billion |
| 2018 | 1.5 billion |
| 2019 | 1.9 billion |
Trivia
She was born on 13 June 1959 in Chicago, Illinois, United States.
She is American by nationality.
She is still single.
She has a grandson named Keem with her daughter, Jasmine.
She is not active in any social media account to date.
For Amazing Biographies Of Your Favorite Celebrities,
Stay tuned to vergewiki.com.
Updated On Tue Oct 26 2021 Published On Wed Jan 29 2020 By paper-boat