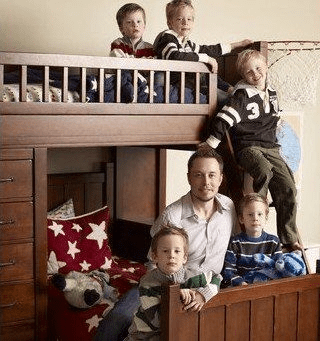 Facts of Griffin Musk
| | |
| --- | --- |
| Full Name | Griffin Musk |
| First Name | Griffin |
| Last Name | Musk |
| Profession | Celebrity kid |
| Father Name | Elon Musk |
| Father Profession | Engineer and technology entrepreneur |
| Mother Name | Justine Musk |
| Mother Profession | Author |
| Gender Identity | Male |
| Sibilings | Kai, Damian, Saxon, and Xavier |
| Education | Ad Astra |
| Date of Birth | 2004 |
Griffin Musk is known as the son of the founder and CEO of 'SpaceX,' 'Paypal' and 'Tesla Inc,' Elon Musk.
His Parents
Griffin's mother, Justine Musk, is a Canadian writer. She has written different books like 'BloodAngel,' 'Uninvited' and 'Lord of Bones.'
He is the grandson of Canadian-South African dietitians Maye Musk and Errol Musk who is an engineer, sailor and pilot.
Kimbal Musk and Tosca Musk are his uncle and aunt.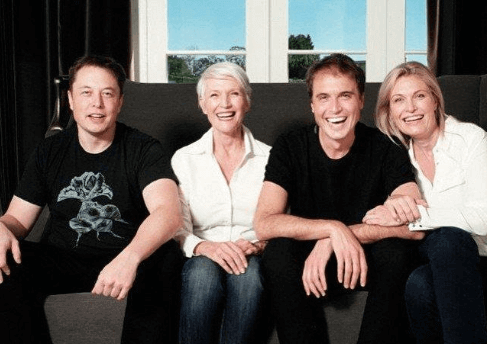 His Siblings
Griffin has four siblings Kai, Damian, Saxon, and Xavier. Xavier is his twin brother and Kai, Damian and Saxon are triplets.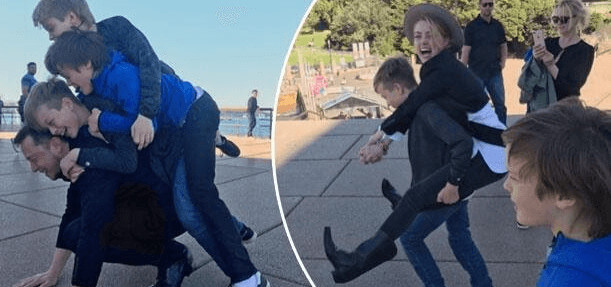 His Parents Love Story
Griffin's parents Elon and Justine Musk first met in University. He was her senior. He fell in love with Justine at his first sight.
He took the initiative and asked her for a date.
Initially, Justine declined his proposal, yet he keeps on trying and finally on an ice-cream date when she did not show up and decided to stay in the study Elon reached to her with two chocolate chips ice-cream dripping down his hand their love story began.
After their graduation, both of them moved to different destinations to pursue their dreams.
Elon used to send her roses and used to be in touch. Justine started teaching ESL in Japan and also started writing novels.
Elon moved to Silicon Valley to work on his first dot-com company Zip2, Justine used to visit her.
One day when they were in the library, Elon handed her his credit card and said:
"Buy as much book as you can."
This statement made her fall for him even harder. The loving duo tied the knot in 2000 after knowing each other for almost ten years.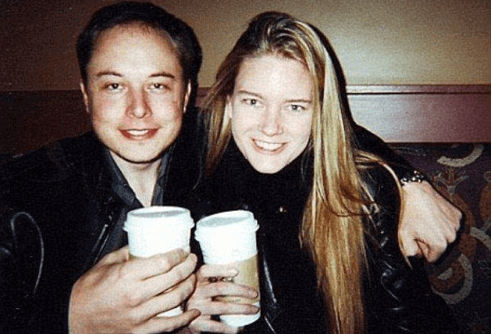 His relationship with his father
Elon shares a fantastic bond with his children. Griffin and his siblings love spending time with him as well.
Elon even stated that his children are his true love and he is very passionate about them.
All of his non-working hours and vacations are dedicated to his kids.
He makes sure his kids know about all the hard work he has done to achieve his goal; thus, he usually takes them to his factories.
Just like other fathers, he is concerned about their future.
The Musk kids go to the private school launched in 2015 by Elon named Ad Astra which is a Latin word and means "to the star'.
Real Stark
People called Elon Musk a real Tony Stark as he is involved in so many advanced technologies like Tesla, SpaceX, and now in Solar City and Solar Pack that people put in their houses.
Stephen Colbert curiously asked him was he sincerely trying to save the world.
Elon responded that he is trying to do good things. Stephen further asked if he is a superhero or supervillain.
He sarcastically responded that he is trying to do good things.
Talking about going to Mars, Elon sincerely thinks people should go there.
Although it's very uninhabitable, one has to live in transparent dorms initially.
Elon explained it is so because it's a fixer-upper of a planet, but eventually, we could transform Mars into an Earth-like Planet as it will warm up.
When asked how it would be warmed up, Elon stated that there are two ways, the faster and the slower ones; when Stephen asked for the faster way, Elon said by dropping the nuclear weapons over poles.
We can see the interview from the link below
Griffin Musk's sixth brother and controversy on his name
Griffin is the son of Elon and Justine Musk.
He has twin brother Xavier Musk and triplet brothers Damian, Saxon, and Kai. His father, Elon Musk, and girlfriend Grimes welcomed their newborn baby boy named X Æ A-Xii on May 4, 2020.
X Æ A-Xii is Elon's sixth child and Grimes first.
There were controversies, speculation, and jokes after they announce the name of the baby.
Grimes later explained the meaning in her social media handle where "X" represents an unknown variable, Æ is the elven spelling of Ai and A-Xii is a type of CIA aircraft they both love.
A secret baby with Elon Musk revealed
Amid Musk's on and off relationship with musician girlfriend Grimes, Grimes recently revealed having a secret baby with Musk during an interview with Vanity Fair.
The revelation came out after the journalist, during an in-person sit-down interview, asked her if she had welcomed another baby, hearing the infant crying from upstairs multiple times.
The journalist was bound to ask the question as Grimes had said that her son X was not there.
She initially hesitated but eventually confirmed the news and also revealed that the baby girl was via surrogate because she feared complications like she had during her first pregnancy and the name of the baby girl to be Exa Dark Siderael with her nickname Y.
Grimes said of her relationship with Musk to be fluid having said that she would probably refer to him as her boyfriend.
She said they lived in a different house, but they see each other all the time, and they have their things going on, and she doesn't expect other people to understand it.
She further stated that they have always wanted at least three or four kids.
How do he and his siblings feel about his billionaire dad?
During the interview at the export-import bank conference in Washington, DC, in 2014, Elon discussed how his kids think of them.
During the time, he said of his kids being less interested or less excited about those things admitting being a cool dad to be the hardest thing to do.
He recalled a moment when he once took his kids to the Telsa factory, thinking that they would get excited about all the advanced machines around, but to his surprise, they showed less excitement because, as per Musk, they had seen the factory 20 times before.
He also humorously added that he gets more excitement from inventions than his sons do.
He also admitted that his sons would rather play a video game with him than spend another second at Telsa or SpaceX factory.
Elon keeps on admitting that one true love is his sons, and that reflects in a way that they view him as a responsible dad.
Griffin's Net Worth
He is still a child and does not have his net worth. However, his father is a billionaire himself and has a net worth of $27.5 Billion.
He is also one of the "World's Most Powerful People" and "The Richest Person in The World" as per Forbes.
The World's Most Powerful People as per Forbes, along with their categories, are listed below:
| | |
| --- | --- |
| Names | Categories |
| Xi Jinping | China |
| Vladimir Putin | Russia |
| Donald Trump | United States |
| Angela Merkel | Germany |
| Jeff Bezos | Amazon.com |
| Mohammed bin Salman Al Saud | Saudi Arabia |
| Narendra Modi | India |
| Larry Page | Alphabet |
A Real-Life Iron Man, Elon Musk
Who doesn't know about Elon Musk's businesses and companies? We are sure Elon had invested a lot to be the man he is today.
When asked about was it easy for him to create the procedures of building up an electric car and rocket.
Elon replied, to make the companies is similar to having a child. He questioned how the kid should not have food?
Here, he is trying to explain is that after you own the company, you should definitely take care of it, feed it, and nurse it even if it ruins you later.
Elon further shared how Tesla led them to stand at the peak of death. As the company was flowing money like water, they were single-digit weeks away from the company's crisis.
Moreover, all of them worked seven days a week, sleeping in the factory and investing his 22 hours a day in work.
Sadly, Elon breaks down in the middle of the talk. Watch the full video given below to explore more details on his struggles.
Did Griffin, along with five siblings, be educated only through an online medium?
Griffin's father, Elon, had mentioned that his children were educated by the medium of Reddit and YouTube.
Well, this answer was replied when one of his fans mentioned the questions on one of the most trending apps, Clubhouse, an audio chat social platform.
Later on, Elon giggled, saying, isn't there the lessons too on social media. Because all of his children spend their time online, moreover, he clarified how the teaching and subject matters have drawn should be interesting to engage younger kids.
There are certain ways on the internet that teach lessons and it even does not feel like education.
Another interesting question was raised by one of his fans, stating, will he be okay if in the future his children would ask permission to go live on Mars? Undoubtedly, the gentleman replied he would be totally fine with that.
His Father's Lifestyle
Griffin's father, Elon, is a very busy individual and is not much on vacation.
However, he manages his timetable and has divided his working hours and non-working hours according to these kids.
He spends most of his time in his factories
Trivia:
Griffin Musk and Xavier Musk were born in 2004 through IVF. They age 15 as of 2019.
Griffin had an elder brother named Nevada who passes away at the age of 10 weeks due to SIDS (Sudden Infant Death Syndrome). This was one of the biggest tragedies of the kids' life.
His parents Elon and Justine Musk separated in 2008.
Please stay tuned to vergewiki.com for awesome biographies.
Updated On Tue Apr 12 2022 Published On Thu Jan 09 2020 By paper-boat