Enrica Cenzatti is famously known as the ex-wife of Andrea Bocelli. She is a strong woman, and she has managed to fight her divorce.
Enrica Cenzatti's ex-husband, children
She was married to her husband Andrea Bocelli, but sadly, their relationship did not work out.
The couple married in the year 1992 after a decade they decided to split. The couple finally divorce in 2002.
She has two children, and their names are Matteo Bocelli and Amos Bocelli.
Here is a picture of her ex-husband and son. She had an adorable family, but sadly, their relationship did not work.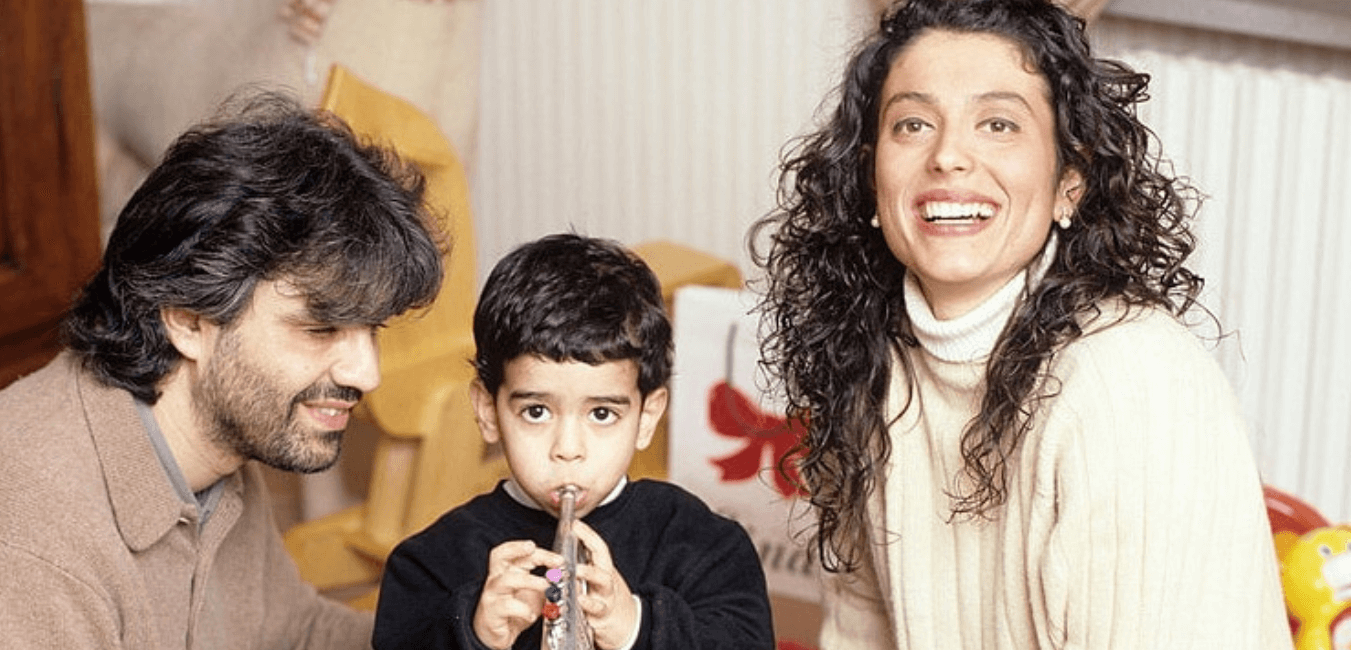 Their love story was an amazing one, and the couple started very early.
Get In: Terry Soil Married Life And Husband
She was only 17 at that time when their love story started. She was attending her high school during her affair time.
Her first child, Amos Bocelli, was born in February 1995 and her second child, Matteo Bocelli, was born in October 1997.
Amos is a perfect looking man, and he wasthe 24 years old now in 2019. He is a musician and has a settled career.
Amos became a member of board of directors of his father's business and management office, Almud Edizioni Musicali in January 2014.
He has also contributed to his father's charity establishment called ABF Andrea Bocelli Foundation.
Her second son Matteo Bocelli is a musical artist too.
He is 22 years old now and is very handsome. He is famous for his songs Fall on Me and Ven a Mi.
Both of her sons followed the footsteps of their father and became musicians.
The couple, even after the split, has maintained a great bond, and for the sake of the children, the couple has not made their relationship sour.
They are living separately at this moment.
The children still visit their father often and are living with their mother right now.
She is not dating any boyfriend right now, and it seems like she is single.
How Enrica Cenzatti Met Her Ex-Husband?
It used to seem like Enrica and Andrea were destiny and bound to be together forever, but sadly, this was not the case.
Enrica first met Andrea at piano bars, and she fell in love with him. It was Andrea's magical voice that made Enrica go crazy for him.
Andrea could not see, and it was Enrica who made a move. It is all a very romantic love story which had a not so romantic ending. However, Enrica has a fantastic bond with both Andrea and his life partner.
Her Ex-Husband Second Wife
After divorce, Andrea decided to move on. He married his second wife, Veronica Berti.
The couple first met in 2002 and had their wedding on the 21st of March 2014.
He also has a daughter Virginia Bocelli from Veronica, and his daughter was born on 21st March 2012.
Currently, he is staying with his second wife, Veronica, in a luxury villa in Forte Dei Marmi.
Enrica and her two sons are living in Versilia.
Andrea's wife, Veronica is an actress and manager of her husband. She is famous for her work in Great Performances.
She also appeared in Andrea Bocelli Live from Florence, a documentary. Here is the documentary for you.
Andrea Bocelli's Talking About Relationship With Enrica And The Pain Of Separation
In an interview, Andrea explains that distance and separation has been very painful in his life.
The difficulty of finding the match between family life and career is always there.
He explains that he has always tried to be closer to his family members and kids by anything he can. He said he used phones, emails and tries to be with any kind of technology that brings him closer to his family members.
He says,
"My Faith Is Not Born Out Of Need Or Fear. It's Born Out Of Thought." A very strong sentence from a musical genius.
He says that he has always allowed his family members to open talks and discuss deep issues.
He jokingly says that his family members tease him frequently and tell him he has missed his vocation as a preacher.
His father has always been an inspiration for him. His father told him to sing as much as he can.
However, he advises him to get a degree first. He says that singing is a bet and it is tough to win that bet.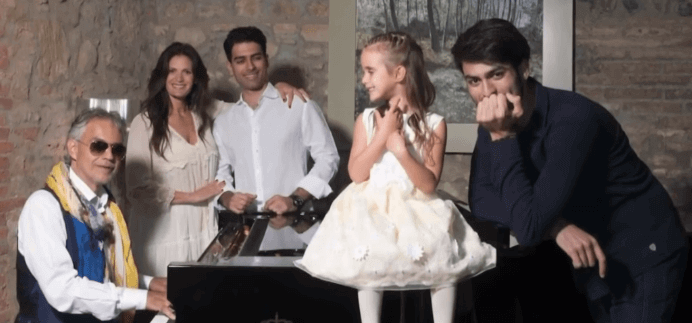 Former Husband, Always A Sensation And How He Met His Second Wife?
Her ex-husband has sold 70 million records in his life and has a career of more than 27 years. A legend explains and reveals a lot of stuff in an interview with Alan Titchmarsh.
He is joined by his wife and manager, Veronica Berti, in this one.
He was asked, is it lovely for him to sing to live audience to which he replies, he always had stage freight, and this made him difficult for him.
He terms the audience as God and singers sing for them.
He loves to feel the affection with people and with his audience, he answers beautifully. He also asks the audience to pardon him for his bad English, but he did a good job.
His now-wife explains that they met at a birthday party 11 years ago. It was in 2002.
Common friends had invited them, and that is where they met. Veronica explains it as destiny as both of them were not much interested in the party and did not want to go.
Enrica Cenzatti's First Son Amos Bocelli
Her first son is a very handsome man, and his name is Amos Bocelli. Amos is 24 years old and is very much interested in the piano.
He got this talent from his father of course as he is one of the best musicians the world has seen.
In 2013, April, he got an opportunity to play piano with his father, and he did not let this chance slip through his hands. They have a live performances on "Love Me Tender'.
Not only that, but he has also helped his father to release an album called Si.
This album was released in 2018. He has also played piano in the acoustic version of songs called Sono Qui, which means I am Here and Ali di Liberta.
He studies in the University of Pisa, and from there, he got his degree in aerospace engineering. His Bachelor of Engineering degree is a hard-earned one.
He then went to Istituto Superiore di Studi Musicali L. Boccherini. He got his B.A degree in piano from there.
It has been some ride for him as he did aerospace engineering first and then went on to do a B.A in piano.
Here is a picture of her first son, and he is good looking.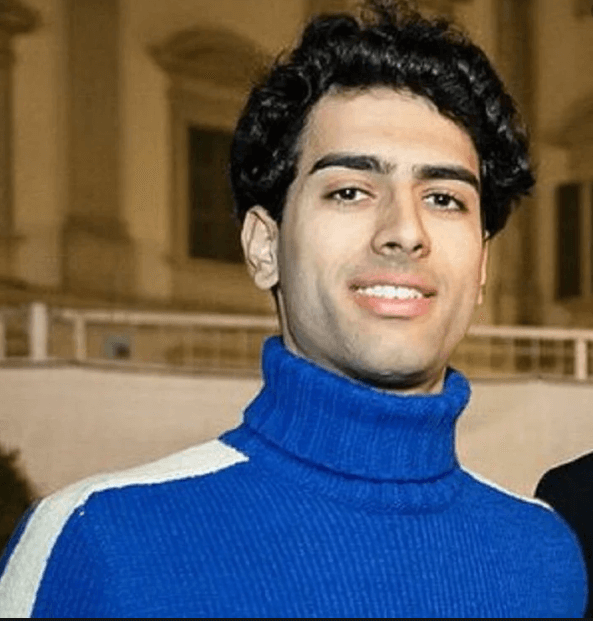 Enrica Cenzatti's Second Son Matteo Bocelli
Her second son is also a very talented musician. Matteo has recently teamed up with Andrea, his father, for a single called Fall on Me. This was for the new movie The Nutcracker and the Four Realms.
The father and son duo won hearts in the Dancing with the Stars show.
This was an excellent experience for him, and the opportunity to perform with his legendary father is second to none.
Matteo also posed with Jennifer Lopez in Guess's new 2017 autumn/ winter advertising campaign, and this had boosted his fame.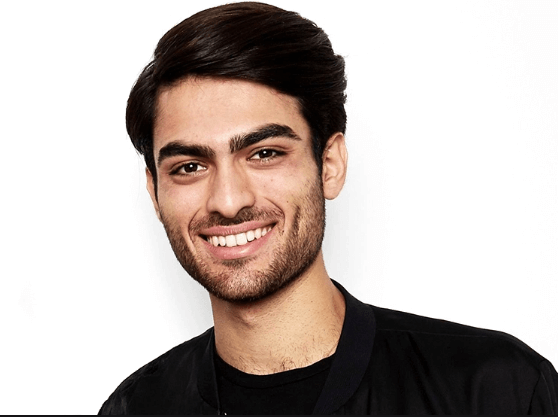 Enrica Cenzatti's Net Worth
She has decent earnings, and according to some sources, she got around 5 million to 10 million dollars after divorce.
Her husband has a fantastic net worth of 40 million dollars, and this proves how rich her husband is.
Her ex-husband has been awarded significant awards in his career, and he is a mega icon.
Peek A Boo: Melia Mcenery Husband And Married Life
Her ex-husband has significant awards in his career and has also been nominated for mighty Grammy Awards and Latin Grammy Awards.
| | |
| --- | --- |
| Awards | Year |
| ECHO Klassik Awards | 1997, 1998, 2000 |
| Goldene Europa Awards | 2000 |
| World Music Awards | 1998 |
| Classical BRIT Awards | 2003 |
| Billboard Latin Music Awards | 2014 |
Her ex-husband has an exotic lifestyle and Andrea is a man of class. Andrea has uploaded this picture on his Instagram account with a caption,
"From last night @tbn show: 'Andrea Bocelli: The Heart IG Christmas."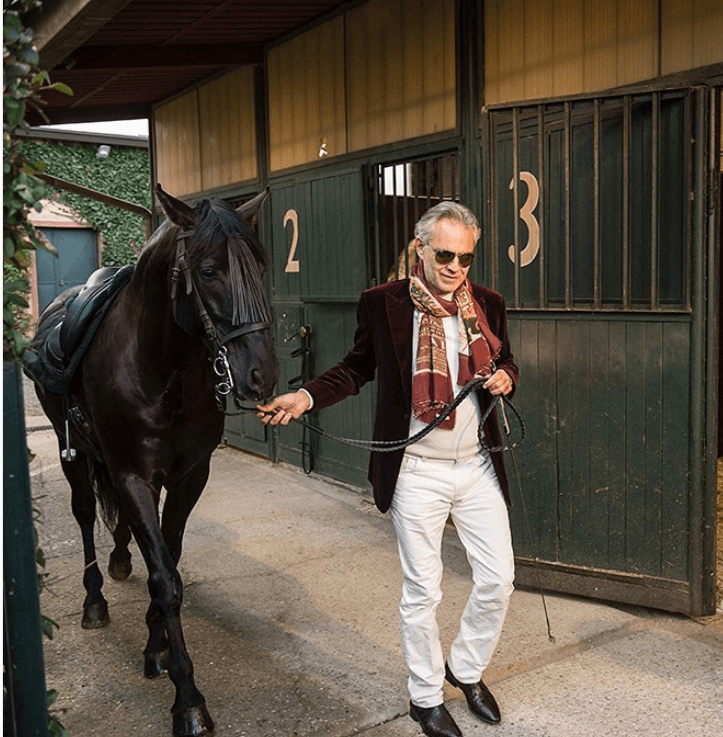 Enrica Cenzatti's Body Measurement, Height
She is very good looking and she has black and curly hair. She has average height but her exact height is under review. She has perfect body measurements too.
Discover more: Dianne Holechek Superstar Husband And Married Life
Her age is 50 as she was born in 1969. She was born in Italy and her nationality is Italian.
Her ex-husband
Andrea Bocelli is a famous Italian singer and he was born on the 22nd of September, 1958. His age is 60 in 2019. His main genre of music and singing is a classical crossover, Latin pop, and traditional pop.
He is the son of Alessandro Bocelli and Edi Bocelli.
He has been associated with huge singers such as Celine Dion, Ed Sheeran, Dulce Pontes, Hayley Westenra, and Sarah Brightman.
He has won major awards in his career. He won the ECHO Music award for the category of Best Single of the Year for Time to Say Goodbye.
He also won The Billboard Latin Music Lifetime Achievement Award in the year 2014. His trophy cabinet is full.
He met Enrica Cenzatti while singing at piano bars.
Blind Ex-Husband (Incident That Made Him Blind)
Her ex-husband lost his eyesight and it was because of an unfortunate event.
It was during a football game when he lost his eyesight.
During the game, he was sadly hit in the eye when he was playing a goalkeeper. He suffered a tragic brain hemorrhage.
After several trying from the doctors, they could not make him see again.
Info And Highlights (Age, Nationality)
She was born in the year 1969 and this makes her age 50 in 2019.
She was born in a place called Pisa, Italy. Her nationality is Italian.
She has an amazing net worth of about 5 to 10 million dollars.
Her ex-husband has a jaw-dropping net worth of 40 million dollars.
Enrica Cenzatti has decided to remain single. She is living with her sons at a place near to Andrea's residence, Forte Dei Miami. The place is absolutely massive and luxurious. Here is a picture of locality.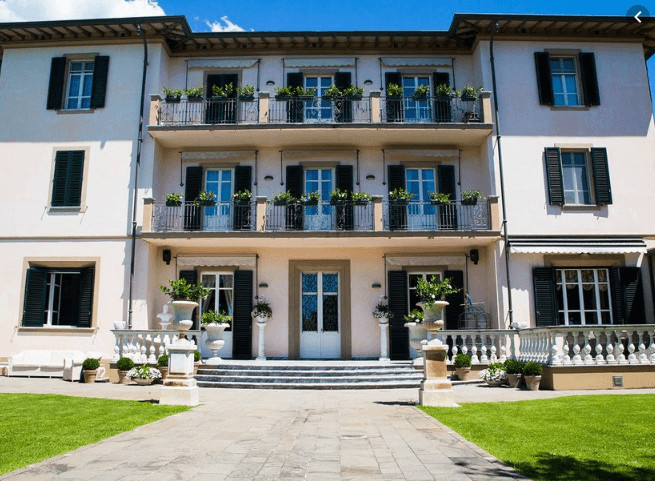 Do visit vergewiki.com for amazing biographies of your favorite celebrities. Out content creation team work very hard to bring amazing contents for you.
Updated On Thu Jul 14 2022 Published On Sun Apr 28 2019 By paper-boat