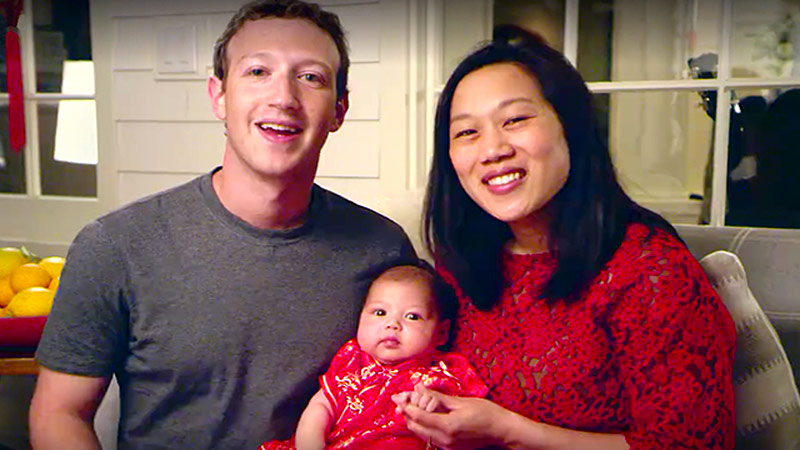 Facts of Maxima Chan Zuckerberg
| | |
| --- | --- |
| Full Name | Maxima Chan Zuckerberg |
| First Name | Maxima |
| Middle Name | Chan |
| Last Name | Zuckerberg |
| Profession | Celebrity kid |
| Father Name | Mark Zuckerberg |
| Father Profession | Entrepreneur and CEO |
| Mother Name | Priscilla Chan |
| Mother Profession | Pediatrician and philanthropist |
| Gender Identity | Female |
| Sibilings | August Chan Zuckerberg |
| Date of Birth | 2015 |
Maxima Chan Zuckerberg is the daughter of an American internet entrepreneur and CEO of Facebook.Inc, Mark Zuckerberg.
The Kids Have Responsibility (hidden secrets yet adorable)
Her mother was asked how she handles everything related to Facebook and Mark, to which she replies it is very hard.
She says when Mark comes home, and he says, it has been a hard day, and he is not sure what will happen next, it does not feel right.
She also adds, that when you wake up at night, and Mark is still not in bed, it makes her feel bad.
However, she also thinks they are very fortunate.
Her family is involved in a huge philanthropic endeavor called Chan Zuckerberg Initiative.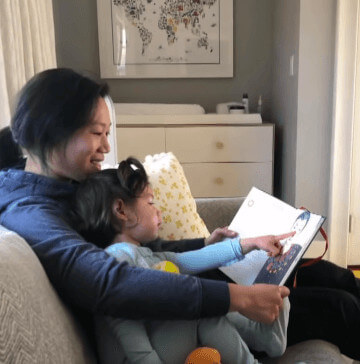 The couple doesn't give them everything materially while they could do so, so quickly. Mark explains that they are given their responsibility.
Here is a picture of them working in the kitchen, and this is how parenthood should be.
The parents also take their children to work just so that they could see how their parents work.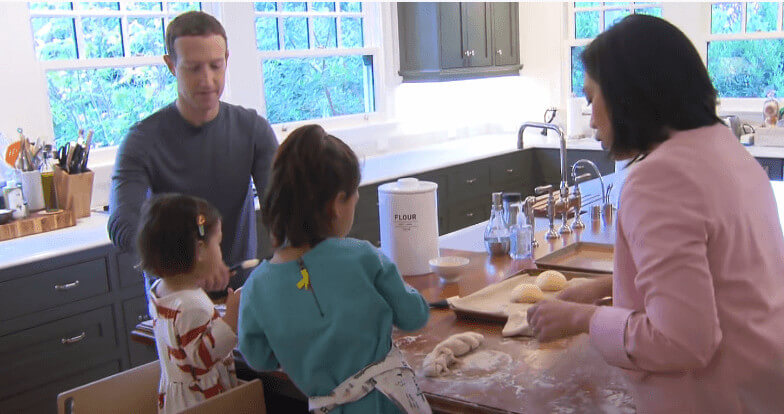 Her parents have started this tradition of Date Night, and no one is allowed to talk about work on date night.
Mark admits he is the sentimental one in the relationship. They had never thought that Facebook would be so big. Her father admits that the success of Facebook has a lot to do with her moms' influence on her father.
I will take care of you
Mark and Priscilla are super lucky to have such amazing kids, and they make their life better.
Here is a beautiful picture, and it seems like Maxima is saying to her younger sibling, I will take care of you.
Her mother is carrying her sister August Chan Zuckerberg, and she is touching her feet, and her father, Mark, is giving a cute smile.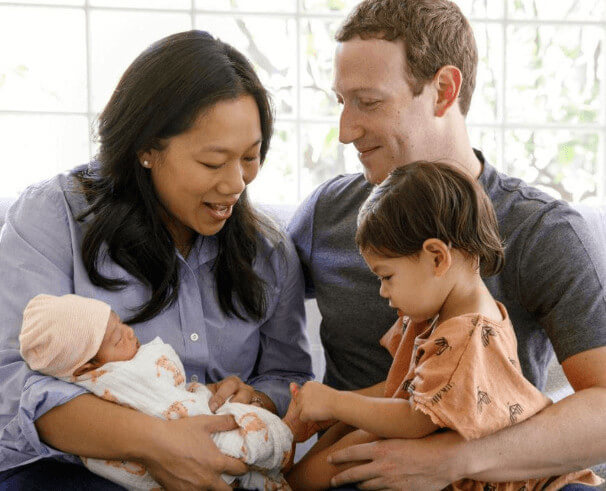 Her Family
Maxima is the first child of Mark Zuckerberg and Priscilla Chan. Priscilla is an American pediatrician and philanthropist.
She has a younger sister named August Chan Zuckerberg.
She is the granddaughter of Edward Zuckerberg, Karen Kempner, Yvonne Chan, and Dennis Chan.
She is the niece of Donna Zuckerberg, Randi Zuckerberg, and Arielle Zuckerberg.
Here is the picture posted by Maxima's father with a caption
'Happy New Year.'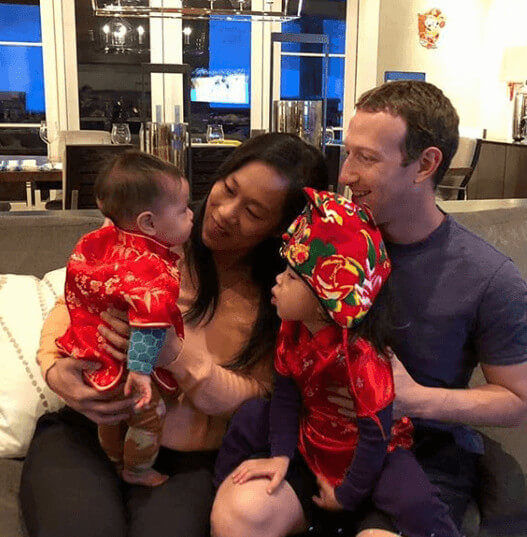 In the picture, we can see Maxima with her parents and younger sister.
It's a candid photo clicked at their home on the occasion of the Chinese New Year.
Her Parents' Love-story
Maxima's parents Mark and Priscilla's first meeting was in a weird place.
It was in the line for the bathroom at a party hosted by Mark's fraternity in 2003 at Harvard University.
The first thing Mark said to Priscilla was,
"I'm going to get kicked out in three days, so we need to go on a date quickly."
She thought he was a fascinating guy who wasn't that studio. She fell in love with him from the very first day she met him.
On their first date, he told Priscilla that he would prefer a date with her than finish his take-home midterm and he did.
After two years in 2005, he dropped out of University to focus on Facebook.
He moved to California, where he opened his Facebook office. Priscilla was always there with him by his side in all his ups and downs.
She was the first person to join Facebook i.e., on February 5, 2004.
She even moved to California after graduating from Harvard University for her further studies.
Since Mark used to be very busy with his work, Priscilla set a few rules for him to follow for the sake of their relationship.
They were she need a date and 100 minutes of alone time per week and not at Facebook.
Mark was head over heels in love with her so no matter how busy he would be, he managed her time for her.
They tied the knot on May 19, 2012.
Here is a picture shared by Mark under a caption
'Celebrating seven years...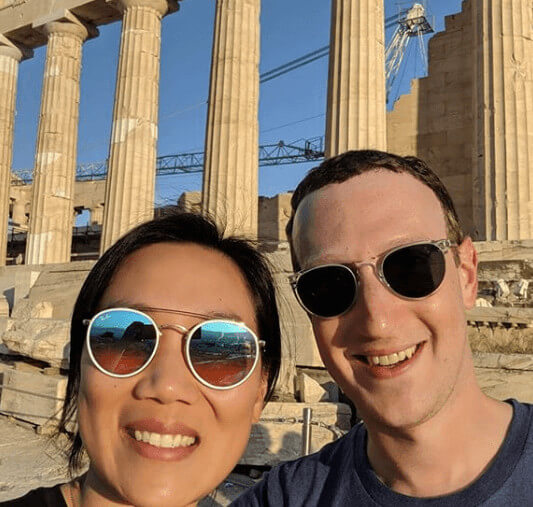 The picture was taken at Parthenon on their 7th wedding anniversary.
Her Parents Marriage
Instead of being a billionaire, Maxima's parents' marriage was a shallow profile, precisely the way they wanted to.
It was a surprise for everyone. They got married in the backyard of their house.
Mark sent his friends and family an email telling them he was throwing a party for Priscilla to celebrate her graduation from medical school.
Since it was a surprise party, everybody kept it quiet. When everyone reached their house, the duo announced they were getting married.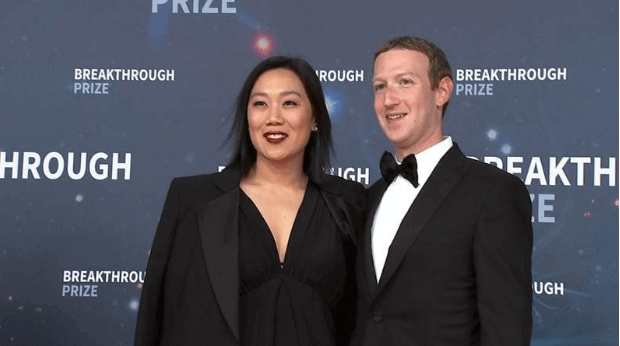 Her Relationship with Her Father
Maxima shares a fantastic bond with her father. Mark believed that she has inherited his qualities as she gave him a thumbs up in their ultrasound.
He even took two months of paternity leave to spend time with their newborn baby.
He makes sure he is available for her whenever she needed him and never misses a chance to post about the little achievements she makes.
Mark even posted a picture with a caption
'First day of...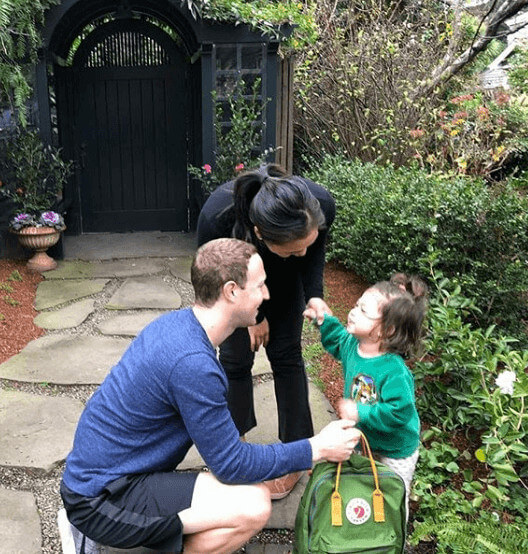 In the film, we can see the bonding between the father and daughter. She is straight looking at him with a big smile on her face.
Power Couple, Parents Vowed To Give It All
When Maxima Chan Zuckerberg was born, her parents vowed to give away 99% of their estimated forty-five billion fortune, and later after a year, they announced the next installment of 3 million dollars towards curing, preventing and managing all diseases by the end of the century.
As per Priscilla, the idea behind this was a better future for her daughter Max and all other children in the world.
Dr. Cori Bargmann will lead this effort in the place called "Bio-Hub" made by Maxima's parents, where they will merge biology, medicine, and engineering in creative new ways when asked by the host about the feeling they might have while giving away such a vast amount.
Priscilla mentioned that they are investing it now to work towards the future where their children would live in a better world.
On the query by the host about Max and her behavior Priscilla replied that she is a beautiful baby.
They are just over the top proud of whatever she does, whether she is eating or spitting or anything normal development a child does.
She further talked about her difficulties while conceiving a baby and their dog beast behavior towards Max.
About Max's appearance on Facebook, she stated that she would have her own Facebook page, but she will need to wait until she is 13 when she is old enough.
We can see the entire interview from the link below
Her father has been teaching her and her younger sister how to code
Her mother, in an interview, revealed that they have divided the parenting duties where her father is in charge of putting her and her sister to bed. She said Mark's nighttime duty with their children is teaching them how to code.
She said the girls read books with their father sometimes and sometimes learn to code from their father. Besides that, their night routines also include reciting a prayer in Mandarin.
Having said that, they haven't been successful so far in raising their daughter to be bilingual, but at the same time, Priscilla says they are spending their time to assure that they are multicultural.
Zuckerberg had previously revealed that his daughters are learning to code from the coding software Kano giving people positive feedback on the software where he captioned,
"Kano is pretty awesome for teaching kids to code."
He also said of his experience admitting it to be not an easy job and being one of the greatest tests of patience for him.
He explained that her daughter August types 1-2 words per minute but accidentally presses the delete button thrice instead of once whenever she gets a few letters into a word and then makes a mistake.
Priscilla also stated their rule of the house to allow their children to use social media until they reach 13.
A day in the life of her father
Many people may be wondering how the social media mogul Mark Zuckerberg would spend days in his life and how he manages time for his family outside of his busy schedule.
Let's dive into a day in his life. Mark wakes up at 8 in the morning, and the first thing he does after waking up checks Facebook, Facebook messenger, and WhatsApp on his phone.
He workout three days a week. Sometimes his dog beast, a Hungarian sheepdog, accompanies him while running.
Then after he will be in his kitchen for his breakfast. According to Zuckerberg, he is not particular about what to have for breakfast.
He does not want to waste time choosing what to eat or what to wear. He rather focuses on making as few decisions as possible about anything except how to serve the community best.
He says he keeps thinking about how to connect to the world and serve the community better.
When he is not working, he mostly spends time expanding his mind, including learning Mandarin Chinese, learning new books, etc.
Besides that, he spends time with his family. Zuckerberg, in 2017 revealed making sure to tuck his daughters with traditional Jewish prayer, the Mi Shebeirach, before going to bed every night.
Mark Zuckerberg shared what he had learned
Today, Mark is listed as one of the most successful people on the planet. Moreover, he has stated that our ideas don't come out fully formed.
That's why he said they only became clear as we worked on them. However, the only first step in the beginning is to get started.
Mark went on to continue that he will be sharing all those things he had learned about our generation, which also includes the world we are building together.
He also included that only finding your purpose is not enough but clarified that the term "purpose" is one feeling you are a part of something huge than yourself and letting you feel that you are needed and that you have something in the front to work for.
He highlighted the fact that purpose is the one that creates true happiness.
Mark mentioned that the film made it look like a Facemash was very important to start Facebook, but it wasn't.
However, without Facemash, he never would have been able to meet Priscilla, Mark shared.
He pointed out that Priscilla (his wife) is the most important person in his life.
Other than that, Mark also mentioned that many people might be feeling depressed and disconnected, and are trying to fill a void in their life.
He also recalls the night when he published Facebook from the little dorm in Kirkland house.
He mentioned going to Nokes with his mate Kayaks and also recalled telling him that he was very excited to help connect the Harvard community but one day someone from somewhere would connect the whole world.
Mark shared that he didn't know someone could be them at that time.
He says there are big technology companies with all those important resources, and Mark just thought one of them would do it one day.
Their idea was so clear to them that people around them wanted to connect, so looking that they just kept doing their best with each passing day.
Undoubtedly, each will get criticized for going fast, because there will be a person around us who wants us to slow down.
Mark says that huge companies wanted to buy them but he didn't want to sell at any cost.
Mark also says that his close advisors told him that if he didn't sell the company right away, Mark would have to regret his whole life.
Mark shared that after a year, the management team left their side. He claims that relationships are so afraid, which he points out as his tough time leading Facebook.
Lastly, after years passed, Mark says that he understood how things work where there is no involvement of a higher purpose which only depends on all of us to create it, which results in moving forward together.
Her Net Worth
Maxima is still a child and does not have a net worth of her own.
However, her father is a billionaire himself and has a net worth of $74 Billion. He is also among the World's Youngest Billionaires.
Below is the list of the World's Youngest Billionaires along with their net worth:
| | | |
| --- | --- | --- |
| S.N | Names | Net Worth |
| 1 | Sergey Brin | $50.5 Billion |
| 2 | Bobby Murphy | $3.7 Billion |
| 3 | Evan Spiegel | $3.2 Billion |
| 4 | Eduardo Saverin | $2.8 Billion |
| 5 | John Collison | $2.1 Billion |
| 6 | Patrick Collison | $2.1 Billion |
| 7 | Kylie Jenner | $1 Billion |
Trivia:
Maxima was born in 2015 and age four as of 2019.
Her nickname is Max.
She owns a dog named the beast. Here is a picture of the pet with max under a caption
'Max loves beast...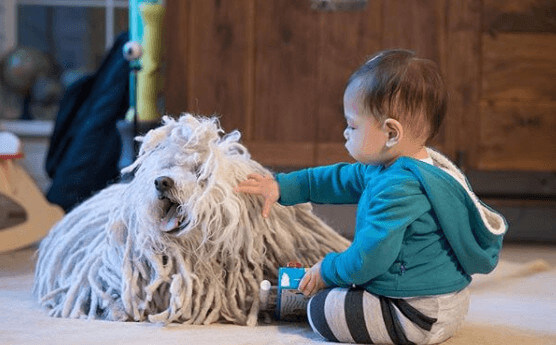 We cover most of the information about Maxima Chan Zuckerberg as it is difficult to find on other wiki sites.
Please stay tuned to vergewiki.com for awesome biographies.
Updated On Thu Aug 04 2022 Published On Sat Jan 11 2020 By paper-boat