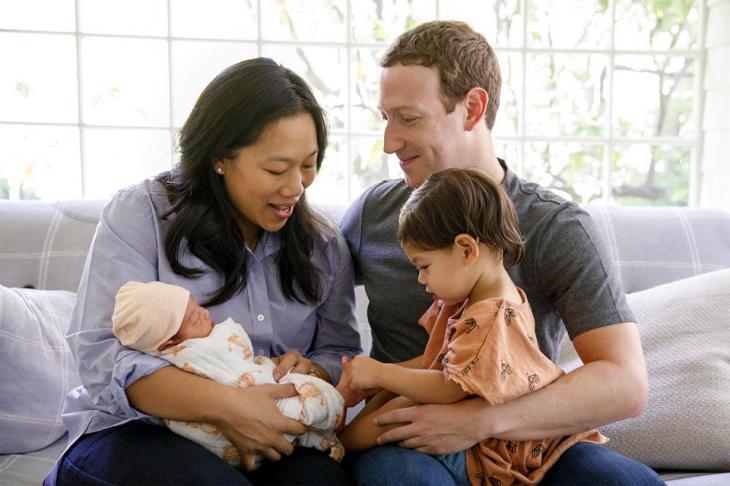 Facts of August Chan Zuckerberg
August Chan Zuckerberg is the youngest daughter of the CEO of Facebook.Inc, Mark Zuckerberg.
He is an American internet entrepreneur.
Responsibility For A Young Kid (Shocking And Inspiring)
Her parents are one of the wealthiest parents in the world. However, they do not allow anything and everything that their kids demand.
Despite being one of the parents with the largest fortune, her parents have given them responsibility, and August, with her sister Maxima, does it very nicely.
Here is a picture of them making a meal, and this will melt your heart.
Her mother finds it hard as her husband comes home, sometimes not knowing what will happen next and with a lot of stress.
She also finds it tough when she wakes up in the middle of the night and does not in her husband sleeping as he is still working.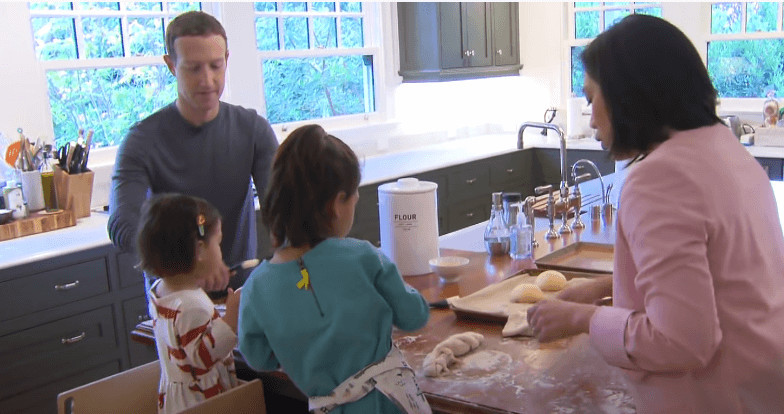 Her parents started Chan Zuckerberg Initiative and are making a lot of changes in society.
They talk about work a lot, and Mark came up with the idea of Date Night, and no one is allowed to talk about work on Date night.
Her father is more sentimental in the relationship, her mom adds.
Her Family
August is the second daughter of Mark Zuckerberg and Priscilla Chan. Priscilla is an American Pediatrician and Philanthropist.
She has an elder sister named Maxima Chan Zuckerberg.
Her grandparents are Edward Zuckerberg, Karen Kempner, Yvonne Chan, and Dennis Chan.
Her aunts are Donna, Randi and Arielle Zuckerberg.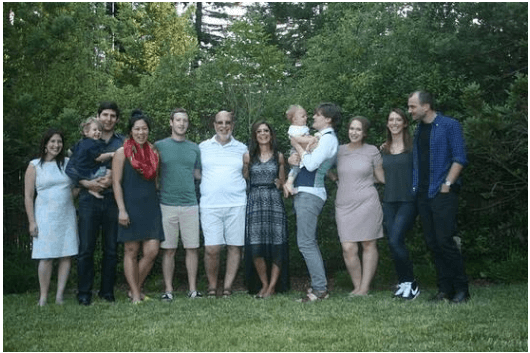 Her Parent's Love-Story
August's parents Mark and Priscilla, first met in the line for the bathroom at the party at Harvard University, which was hosted by Mark's fraternity in 2003.
The first line he said to Priscilla was he was going to get kicked out in three days, so we needed to go on a date quickly.
Priscilla thought he was interesting and had a good sense of humor, thus agreed to a date.
On their first date, Mark mentioned he would instead go on a date with her than finish his take-home midterm, and he did that exactly.
He even said the best thing that happened to him at Harvard University was Priscilla.
Later in 2005, he dropped out of college in other to build Facebook. He shifted to California, where he opened the Facebook Office.
Priscilla was always there by his side; she was the first person to join Facebook.
She even shifted to California for her medical studies after graduating from Harvard.
Since Mark used to be busy with his work, Priscilla decided to set a few rules as she did not want to lose him.
The rules were 100 minutes of alone time outside Facebook and a date per week.
As Mark loved her with all his heart, he followed her rules and never disappointed her.
It was their mantra for a healthy relationship. They took their wedding vows on May 19, 2012.
Here is a picture posted by Mark with a caption
'Beautiful weekend outdoors...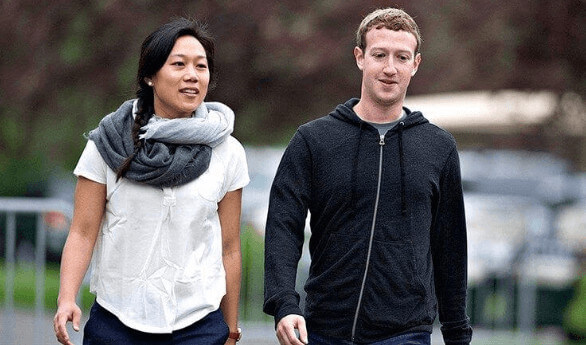 The picture consists of a selfie taken by Mark with the love of his life at Yosemite National Park.
Her Parents Marriage
August's parents Mark and Priscilla, wanted to keep their marriage low-key. It was a surprise for everyone.
Mark sent a mail to his friends and family, telling them that he was going to throw a surprise party for Priscilla for her completion of graduation.
Since everyone thought it was a surprise, so they kept it quiet.
After everyone reached the house, the couple announced they were getting married.
There were a total of 100 guests present at their wedding. They got married in the backyard of their house on May 19, 2012, precisely the next day of Facebook's IPO.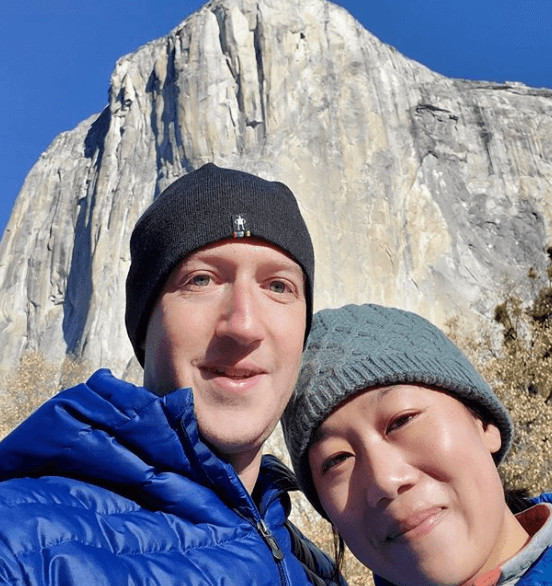 Her Relationship with Her Father
August and her sibling, Maxima, share a beautiful bond with their father.
Mark makes sure he is available with her daughters whenever they need him.
He even took a two-month paternity leave, just like he took in Maxima's case.
He loves hanging around with his family and does not miss a chance to post about his daughters on his social media handles.
Here is a picture from Mark with a caption
'I'm going...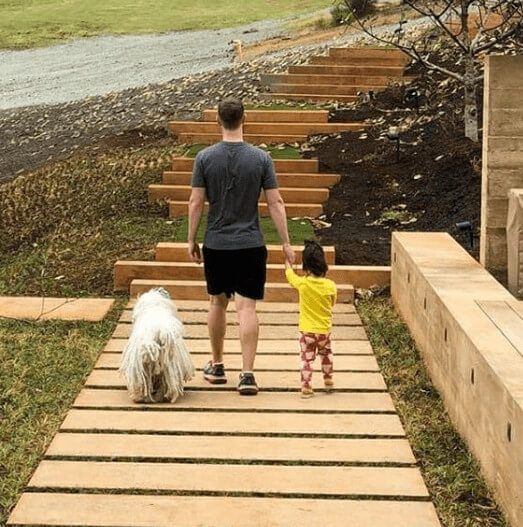 Here is the picture of August's father, Mark, with their dogs, Beast and Max.
Baby sister is on the way
August is soon becoming an elder sister as her parents are expecting their third child, a baby girl.
In September, her father took his social media account to announce the good news.
Posting the picture of himself with his wife with his hands placed on his wife's stomach, he wrote alongside the picture,
"Lots of love. Happy to share that Max and August are getting a new baby sister next year".
August has an elder sister Maxima who is a year older than her.
A hands-on father
Despite the hectic schedule, her father has proved himself to be a doting dad as well.
During an interview with The Times London, her mom gushed about her husband, saying he is a hands-on dad and also revealed a part of his bedtime routine with their kids.
She said Zuckerberg's nighttime routine with August and Maxima is coding before going to bed.
According to her, as parents, they like to split their parental duties, so her duty is to get their kids ready for school in the morning, and Zuckerberg's duty is to put them to bed at night.
While describing the bedtime routine, she said sometimes they read books together, and sometimes they will code together.
She added that August has been coding with her father since she turned three.
Besides that, they also do a little bedtime prayer in Mandarin, which is also part of their bedtime routine.
Her father has a strong work ethic.
He works up to 50 to 60 hours a week and has a squad of 12 employees to help him with social media and who also help him to eliminate inappropriate comments and to post updates on his Facebook page.
Though he is dedicated to working most of the hours, he still manages his time to stay productive and balanced by eliminating non-essential choices from his life and setting ambitious goals for himself.
He tries to go out for a walk or run three times a week. If he is not working, he is still busy expanding his mind and doing new things.
He is learning Mandarin Chinese, and also he challenges himself to read a new book every two weeks.
Her Net Worth
August is still a child and does not have a net worth of her own. However, her father is a billionaire and has a net worth of $74 Billion.
Below is the list of Companies and Applications that he owned:
| | | |
| --- | --- | --- |
| S.N | Name | Purchased |
| 1 | WhatsApp | $19 Billion |
| 2 | Oculus VR | $2.3 Billion |
| 3 | Instagram | $1 Billion |
Trivia:
August Chan Zuckerberg was born on 28 August 2017, which makes her age two as of 2019.
Here is a picture of August with her dad under a caption
'Baby cuddles are the best.'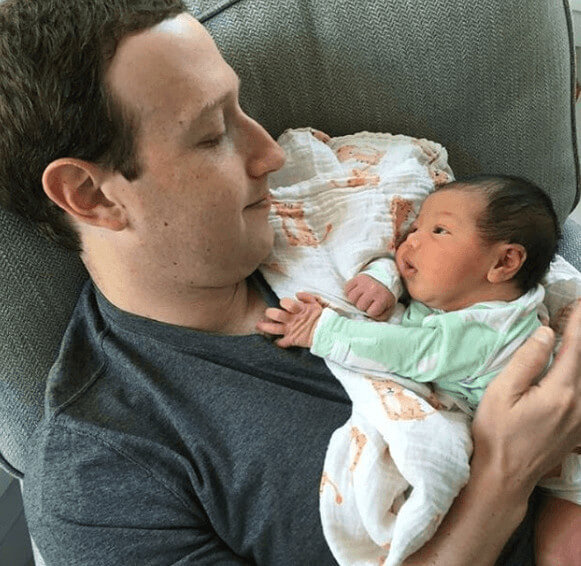 She owned a dog named the beast. Here is a picture of the beast with a caption
'Happy birthday, Beast,...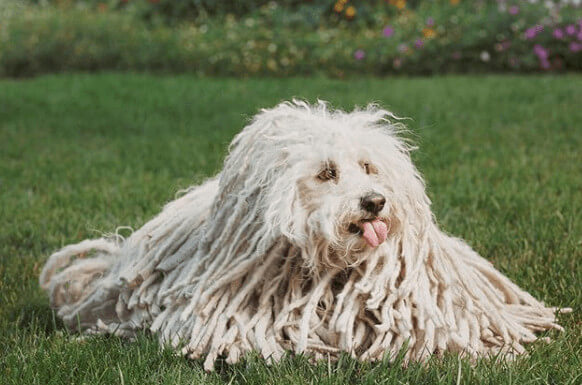 We cover most of the information about August Chan Zuckerberg as it is difficult to find on other wiki sites.
Please stay tuned and visit vergewiki.com for awesome biographies.
Updated On Fri Dec 30 2022 Published On Sat Jan 11 2020 By paper-boat