Conor Clapton, the child of British rock musician Eric Clapton, is no more in this world.
A tragic accident took the life of a young child who was only four years.
Why Was He An Angel?
He was an angel and will always be in prayers. He had beautiful golden hair and a million-dollar smile.
He had a loving nature, and he was very joyful. His father was fond of him and used to spend a lot of time with him.
Here is a picture of him with his dad, and this will bring tears to your eyes. A pure soul lost his life and made millions of people cry.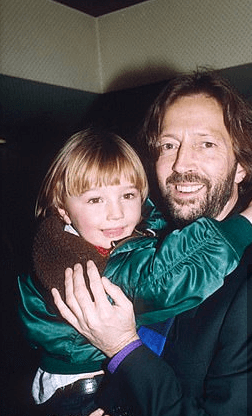 His Parents' Married Life
He was born to parents Eric Clapton and Lory Del Santo.
His parents met while his father was on the verge of ending his first marriage with Pattie Boyd.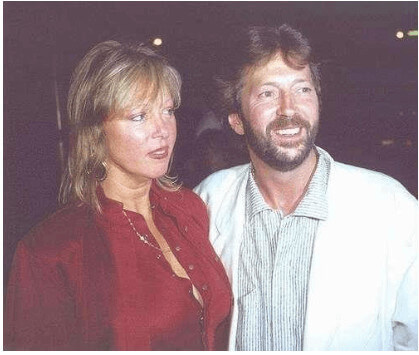 Eric and Pattie decided to end their marriage because they were not successful in having children despite trying several times.
They even tried Vitro fertilization.
Eric's second marriage too did not last long due to his drinking habits and unpredictable behavior.
He would stop drinking sometimes but then again start drinking afterward.
His wife decided to have another child when their first son was three years old.
He did not give a positive reaction to this because he was still learning to be a good father.
This was when the two decided to go their separate ways.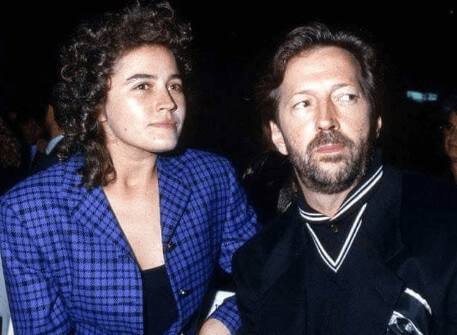 The Day Before He Died
Although his father and mother separated, they met from time to time for their son. Just a day before he lost his life he spent quality time with his parents.
He and his mother visited his father to spend the Easter holidays as a family. The same day he had a fantastic time with his father at the circus on Long Island.
This was one of the happiest days for the family, as Eric realized that he was ready to play the role of a responsible father in his son's life.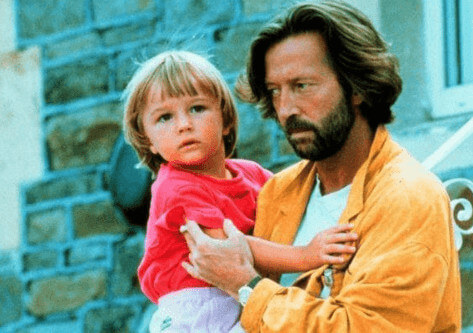 His father even promised to take him and his mother to the central zoo the next day.
The Day He Lost His Life
His excitement level was high as his father had promised to take the family to the central zoo.
He was playing hide and seek with his nanny. He was running here and there, and the nanny was running just behind him.
On that day, the janitor was in the apartment for doing his job. The janitor stopped the nanny to warn her that the window was left open.
In that few seconds of distraction, the child ran out of sight and fell through the open window from the 53rd floor.
Was "Tears in Heaven" Written for Conor Clapton?
The death of Conor left his father in a devastating state. Eric took the help of music to step out of this state, and it worked.
In an interview, he said that he had the song "Tears in Heaven" in his head for a long time.
The tragedy of his son's death gave him the reason to make it come alive.
Here is the video of the song.
Eric, on losing Conor and the healing process
When Conor was born, Eric was still drinking. Conor's birth became the chief reason for Eric to get back to treatment because he loved his son way too much.
He thought though Conor was a small kid, he could see what he was doing, and he didn't want so he quit for good.
Recalling the day of Conor's demise, he said in an interview that he got a call from Conor's mom, who at the time was barely making sense but did say that their son was dead.
He remembered putting the phone down and calmly walking from his hotel to that place as if nothing had happened.
He said he would never recover from the shame he has for walking by knowing he was dead instead of running to see him, for which he said he would punish himself forever.
The truth was he could neither run nor see his son because he was very frightened.
During an interview with Sue Lawley in 1992, he admitted to spending his four years with his son as a sober human being.
When asked if he feels anger at God for allowing it to happen, he said he was lucky to have him because he got him sober in one way and what balances that out is gratitude for the fact that he had that time and would have been great if he had more but he is no one in front of God.
Soon after his death, he started writing to heal from the pain.
During the healing process, he found the acoustic guitar he had had for a long time and started writing and playing, which worked as a safe anesthetic.
The song Tears in Heaven which he says is a part of the healing process according to him is a little ambiguous as it could be taken to be about Conor, but it is also meant to be for the part of a film he was playing.
He thinks people might accuse him of exploiting but at the same time, what he feels is the most important thing is that he honors his son's memory.
He wants his son to be remembered, and he wants to remember him through good music and nice songs like that.
His Father's Net Worth
His father is a multimillionaire with an estimated net worth of $300 million.
He has earned such a hefty net worth through his career as a musician.
How Did He Earn It?
He started his career at the early age of 17 years old. He joined his first band called The Roosters.
A year later, he joined another group, The Yardbirds.
In 1996 he formed his band called Cream which was one of the essential rock groups of its day.
His two songs "Layla" and "Crossroads" were two of his most successful recordings.
He has received a lot of awards until now. Below is the list few of his awards:
| | |
| --- | --- |
| Year | Title |
| 1993 | Grammy Award for Song of the Year |
| 1993 | Grammy Award for Best Rock Song |
| 1974 | NME Award for Best Guitarist |
His Father's Assets
Eric has a $9 million yacht, Va Bene, which was previously owned by Bernie Ecclestone.
He calls himself a car enthusiast as he holds a large number of cars.
He is more interested in Ferraris as he owns a wide range of Ferraris. According to him,
"Ferrari has always been the number one car."
Trivia
Conor had four siblings, namely Julie Rose Clapton, Ruth Clapton, Sophie Belle Clapton, and Ella May Clapton.
Conor's father is currently married to Melia McEnery.
Conor's father Eric Clapton was born to parents Patricia Molly Clapton and Edward Walter Fryer.
We cover most of the information about Conor Clapton as it is difficult to find on other wiki sites.
Please stay tuned to vergewiki.com for awesome biographies.
Updated On Fri Jun 10 2022 Published On Sat Jan 18 2020 By paper-boat