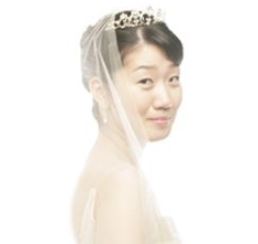 Yoo Hye-yeon is well known for being the wife of South Korean singer PSY (Park Jae-sang). She is a children's educator and businesswoman by profession.
She was born on March 10, 1977, in South Korea. She is also involved in music as she is a violinist, cello player. The singer's wife is also a costume designer.
To whom was Yoo born?
Yoo was born to her father, Yoo Jae-Yeol, and her mother, whose information is under review. Her father was the head of Makjang Temple.
He was once arrested for being a fraud. Later, he moved to the United States from South Korea and again moved back to South Korea to become a businessman.
Relationship Status of Yoo and PSY
Yoo and Park have been married to each other since October 14, 2006. They dated each other for three and a half years before their wedding.
They met each other due to a mutual friend. Yoo has been supporting her husband's professional life as a costume designer.
She designs costumes for her husband's music videos.
She was also the woman behind the success of PSY as she used to join Park during the initial stage of his professional music career.
She induced her husband to join the music label YG Entertainment.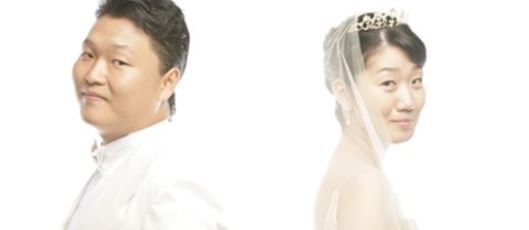 Park and Yoo are parents of twin daughters. The name of his daughters is under review.
About her husband, Park
PSY was born on December 31, 1977, in Seoul, South Korea. He is a singer, songwriter, record producer and rapper.
He is well known for giving debut in K-pop and K-hip hop genres.
His song Gangnam Style which was published in 2012, gave him a lot of fame as it had crossed 1 billion views on his YouTube channel officialpsy.
As of 2023, the music video has 4.7 billion views with 27 million likes. It is also the eleventh most-viewed video on YouTube as of 2023.
How was the Gangnam Style dance choreography originated?
In an interview, when PSY was asked how he came up with the horse move in the Gangnam Style music video, he said that his team had spent too many nights with the choreographers to find just one simple and single move.
He said they were thinking about every animal but not just horse. He even took names of Kangaroo and trees.
He said someone popped up with the horse, and when they got questioned about the upper body, one of them said what about riding a horse.
After trying the move, he said with this move, they were almost like crying and were like, this is it, let's go and went through it.
Her husband served in the military twice.
PSY firstly served his mandatory military service from 2003 to 2005. After then, he took his step toward music.
Again, in December 2007, he joined military service due to his negligence in his previous duty.
He served as a signalman in the 52nd Army Infantry Division in the military at the second time of his military service. He completed his military service on July 2009.
Working with Snoop Dogg through the Internet
PSY had featured Snoop Dogg in his music video Hangover.
In an interview with Jimmy Kimmel Live, PSY said that they had never met until they had shot the video.
The Gangnam-style singer noted that he was in Asia and Snoop was in America, so they did their part of the shot at their respective place.
Snoop also went to South Korea to shoot for Hangover as he had to work for 18 hours without having rest.
Net Worth
The net worth of Yoo Hye-yeon is not revealed. However, her husband has a fortune of $60 million.
Age
The age of Yoo Hye-yeon is 46 years old.
Updated On Wed May 31 2023 Published On Wed May 31 2023 By Smity