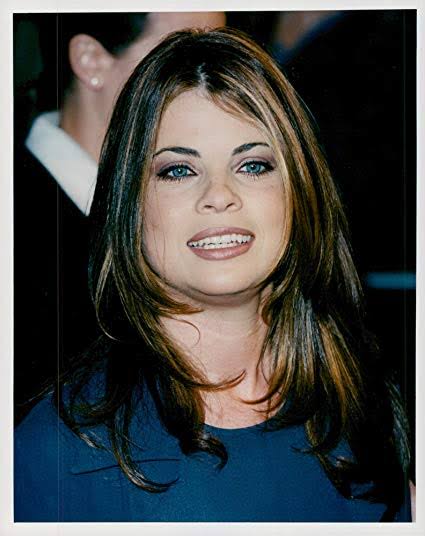 Yasmine Bleeth is an American former actress known for her roles as Caroline Holden in "Baywatch" and Lee Anne Demerest in "One Life to Live."
Her Marriage and Affair
Yasmine is married to Paul Cerrito. Her husband is the owner of a strip club.
They first met in December 2000, when she voluntarily entered the Malibu-based Promises Rehabilitation Clinic to overcome a cocaine dependence.
Dating History And Wedding
The loving duo dated for almost two years and then decided to take their romantic affair to the next level.
They exchanging the wedding vows on August 25, 2002.
The wedding took place in Santa Barbara, California.
Once interviewed by the media about her dating an ex-addict husband, she commented:
"They say you shouldn't get into any relationship in the first year of sobriety-especially with someone in the program, but Paul and I fell in love immediately."
She even explained that she had an amazing life with her spouse. She added that she risked losing everything if she had continued that very path of self destruction. She added,
No amount of illegal substances could make her happy the way her partner did."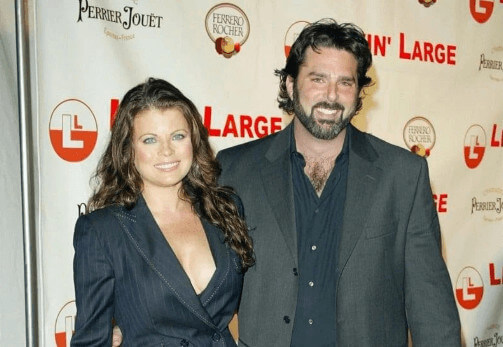 Her Personal Life
Yasmine Bleeth was once an actress in demand.
She played several roles and engaged herself in photoshoots and modeling as well as was featured in publications like People and FHM.
She even launched her line of swimmers called "Yaz Wear," but things started on a downward spiral towards the end of the decade which ultimately destroyed her carrier.
It all started with a bad relationship with her then-boyfriend Richard Grieco.
She was in a wrong place mentally and emotionally, so she turned to these substances to try and "feel good again."
The intake of this stuff took her ability to work causing issues with directors and producers.
On September 21, she had a car accident and the cop's found illegal substances in the car and later in her hotel room which led her to end up in jail for two years with 100 hours of community service.
Today
Since her last appearance in "Baywatch: Hawaiian Wedding," she seems to have disappeared once again.
It appeared she is happy staying obscured.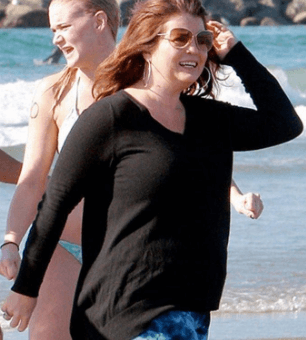 Her battle with cocaine addiction and how she got clean?
Yasmine was one of the demanding actresses of the 90s, but her career started to take its toll after she started taking cocaine.
At one point, her addiction became so severe that she collapsed during a Glamour photo shoot.
But where did her addiction start from? During an interview with Glamour Magazine back in 2003, she discussed her addiction and shared her story.
Yasmine said at the time that she had never expected that she would fall into drugs.
She had been on Baywatch from 1994 to 1997, and at the end of the contract, she was offered a role opposite Don Johnson on Nash Bridges.
Yasmine, at the time, was in a relationship with her boyfriend, but after she landed a role opposite Johnson, she moved to San Francisco from Los Angeles.
More than two years of her relationship with her boyfriend started to shake though she visited him every weekend taking a flight to Los Angeles.
She said one argument during the phone conversation made her question her whole relationship, but she decided to work on it rather than calling it quits.
But deep down, she was shattered, feeling hurt, and losing faith in love.
She started finding a way to get rid of that feeling, and she knew coke would help her as she had previously tried twice.
But little did she know that it would turn into an addiction.
Slowly and gradually, she stopped seeing friends and stopped answering calls besides listening to messages once a day to make sure there was no emergency, but that also stopped eventually.
She would forget all her problems and would feel at ease on cocaine. Even on the set, no one cared what she was going through.
If she got a bloody nose, the make-up artist would just hand her a tissue to clean it up by herself, and if she snuffed, her publicist would just tell people that she had a sinus problem.
At the same time, she also admitted not doing drugs on the set but doing them until 6:am.
Though she would be high during the set and sometimes would fall asleep, she never forgot her lines and was always on time on set.
The only problem was when she had to rest, she didn't and would spend her resting time using drugs that would lead to sleepless nights.
Eventually, she parted ways with her boyfriend because by the time drug had become her everything, she no longer needed anyone.
By the end of 1999, she shrunk from size 6 to 0, and her friend started calling her alien.
When her father burst into tears seeing her condition after she flew back to Los Angeles after completing her film Nash Bridge, she realized how she was affecting people.
But then, within a month, she started doing cocaine until her two friends visited her a month later and said they were with her and that she was hurting them.
It was an eye-opener for her as she was already confronted by her father, so with the help of her dad, she checked in to rehab.
While she was in rehab, she met her future husband Paul and fell in love instantly. She credited Paul for her sobriety.
Two weeks after her release from rehab, she was arrested as she hit the roadway median in Detroit while on cocaine.
She spent the night in jail and got released the next morning, after which she spent the next few months at Paul's mother's house in Michigan.
In January 2000, she was sentenced to two years' probation and 100 hours of community service.
On the 25th of August, 2002, she and Paul said I Do at a beautiful resort in Santa Barbara.
She admitted to realizing that she couldn't have drugs and love at the time, and she had to choose between every day, and she chose to love.
Her husband once sued Disney
Her husband, Paul Cerrito, sued Disney back in 2017 after he allegedly fell and injured himself.
Disney, at the time, was shooting at his residence when the film equipment tripped him up, causing him to serious back injury as he was trying to recover from the previous injury he suffered after he tumbled at a grocery store.
He claimed that the further injury led him to a spinal injury.
Not only to Disney, but he also sued the grocery store for the initial injury he suffered slipping in the puddle in December 2016.
He was using a walker in his home, but the tripping over the equipment made the injury more intense.
Paul demanded Disney pay the damages and cover his medical expenses.
Net worth, Brilliant
Despite not working On TV and movies for the past 15 years now, Yasmine is still estimated to have a net worth of $2 Million.
She has it all collected through the fame she had once in her life.
Yasmine actually made $12,000 per episode and she worked on Baywatch for four years and further earned money from different movie projects and her clothing line.
She is involved in Charity and was the spokesperson for the 'Lee National Denim Day' fundraising campaign.
Through Bleeth's help, $5 Million was raised in one day to help Susan G. Komen Breast Cancer Foundation.
She even donated the proceeds of $10,000 win on Celebrity Jeopardy! To breast cancer research.
Here is the list of the cast of "Baywatch" along with their net worth:
| | |
| --- | --- |
| Name | Net Worth |
| Carmen Electra | $16 Million |
| Jason Momoa | $14 Million |
| Pamela Anderson | $12 Million |
| David Hasselhoff | $10 Million |
| Erika Eleniak | $4 Million |
| Alexandra Paul | $4 Million |
| David Chokachi | $3 Million |
| Gena Lee Nolin | $2 Million |
| Nicole Eggert | $500 Thousand |
| Jeremy Jackson | $300 Thousand |
Trivia
Yasmine was born on June 14, 1968, which makes her age 51 as of 2019.
Bleeth is well known for her brown hair and blue eyes.
She do not have any kids and lives with her husband in Los Angeles and Scottsdale, Arizona.
She is the daughter of Philip Bleeth and Carina Bleeth and has two half-brothers named Tristan and Miles Bleeth from her father's second marriage.
Yasmine's mother died on November 7, 1989, at age 47 due to breast cancer.
We cover most of the information about Yasmine Bleeth as it is difficult to find on other wiki sites.
For more amazing biographies of your favorite celebrities, do visit vergewiki.com. Our content creation and content editor team are working hard to create amazing contents for you.
Updated On Mon Jun 13 2022 Published On Tue Dec 24 2019 By paper-boat