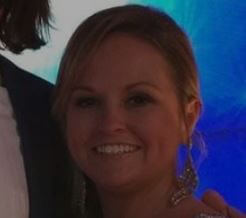 Wendy Etris is the celebrity wife of an American professional wrestler currently signed to WWE named Allen Neal Jones, also known as A.J. Styles.
She works as a high school teacher.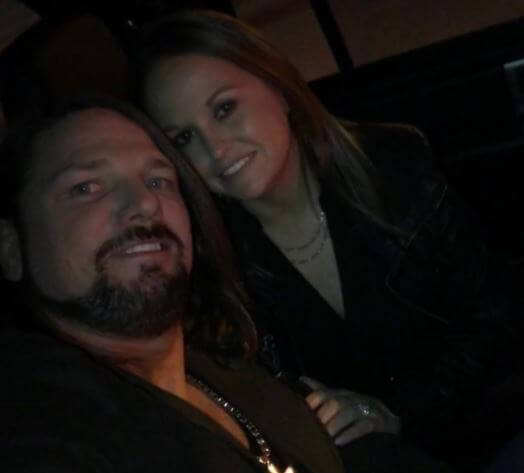 A.J. is one of the greatest wrestlers in current time under WWE. He has earned a good name for himself in the world of wrestling.
He started his career as a professional wrestler in 1998 and has not shown any signs of looking back as it was his dream to be a wrestler.
He has won numerous titles since the beginning of his career and has gained popularity throughout the world.
He has fans from all over the globe and is known as one of the best in the game.
Marriage:
Wendy is currently happily married to A.J. They have been married since 2000 and have never gotten close to separation.
They have four kids named Ajay Covell Jones, Avery Jones, Albey Jones, and Anney Jones. They live together in Gainesville, Georgia.
How did they meet?
Wendy and A.J. met each other in Johnson high school, where they were students at the time.
A.J. wanted to be a professional wrestler, and Wendy supported him and believed in him all the way, and that is when A.J. decided that she would be his wife.
The wedding:
A.J. decided to propose to Wendy on Valentine's day of 1996 in front of everybody out in public, and Wendy said yes.
The couple tied knots on August 5, 2000. They got married after dating for four years, and the love between them has never decreased.
Strong Christian belief:
A.J. comes from a Christian family and is a hardcore Christian. He follows the path of Jesus and has also said that God first and family second for him.
He also loves the music genre Christian hip-hop and also said that he could school almost all the rappers on the genre's history.
Game streamer:
A.J. loves to play video games and also goes live streaming.
We can see in his social media accounts the amount of dedication he puts into his games.
He also teaches his kids about the games and teaches them how to play as well.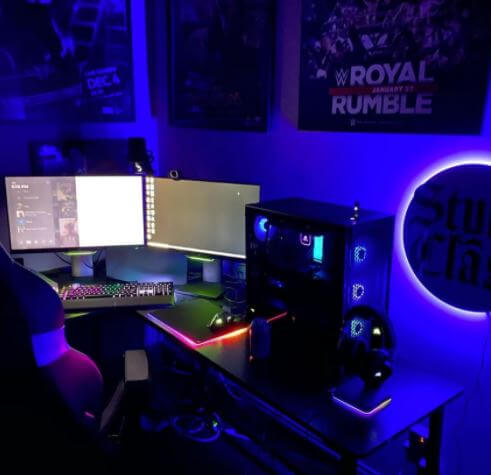 Children:
Wendy has four children with husband A.J. named Ajay Covell Jones (born May 3, 2005), Avery Jones (born February 14, 2007), Albey Jones (born September 15, 2009), and Anney Jones (born October 8, 2014).
A.J. has tattooed birth date initials of all his children down the right side of his torso.
The tattoo says "AJ 05-03-05 02-14-07 09-15-09," which he later on added "10-08-14" after the birth of his fourth child.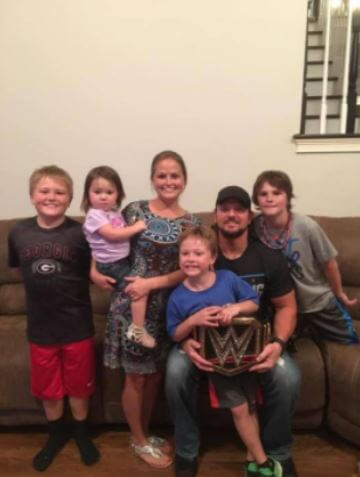 Feud with Jimmy Rave:
A.J. had a huge feud with Jimmy Rave, a professional wrestler after Jimmy accused A.J. of stealing the Styles clash which Jimmy referred to as the Rave clash.
After the fight started, A.J. formed his team with fellow wrestlers against the embassy, and the matches began in which Jimmy won, and A.J. was defeated but still didn't give up hope on wrestling and continued.
Her husband on work-life balance as being a WWE Superstar
Wendy's spouse was captured, answering why is he at the hardest work? A.J. says that this is by calling, and he also feels like this is what he was born to do.
And he just has so much passion for this. He wants to be the best at everything, as crazy as that sounds.
He continued saying that he likes to compete, in which he feels like he is in competition with everybody all the time.
However, A.J. says that this business, in particular, is great for that because you have that opportunity to put on the best match.
And also, at the end of the day, if he gives you everything that he got, he did everything he could to make it better.
Continuing to share his experience, A.J. says that working internationally is different as the fans will be the opportunity to see that often so there.
Also, the fans are loving everything that you guys do and the real fact that we are just here, A.J. added. A.J. admitted that fans make WWE what it is, and there is no doubt about that.
He also says that if everyone thinks it was a great show, that's because of the fans present there, and they thought it was a great show.
That's the main reason why it is so much fun coming overseas, A.J. admitted. He also recalls having that feud with John Cena was unbelievable.
He also shared his old days of wrestling where he would drive up to Nashville and do the whole wrestling thing and then get back home and go to work which was probably one of the worst jobs he ever had, some people love it but A.J. totally hated it, landscaping.
Did A.J. turn down the WWE contract?
Back then, in 2002, A.J. did get an offer from WWE. Basically, it was 14 years before his debut on the field.
Nevertheless, A.J. turned it down and got connected with its rivals named Ring of Honor.
If he had joined WWE his spouse had to shift back with her mom to complete her academics, while A.J. relocate to Cincinnati.
That might have been the main reason for him to turn down the offer.
Net worth:
The net worth of Wendy is not known, but as a high school teacher in the USA, the average income is $61,660 per year. So, she must be making something similar to that.
The net worth of A.J. is estimated to be around $6 Million. His income is from his wrestling career.
| | | |
| --- | --- | --- |
| Name | Income | Source |
| Wendy | $61,660 per year | Teacher |
| A.J. Styles | $6 million | Professional wrestling |
Age:
Wendy is 43 years old as of the year 2021, as she is believed to be born in 1978.
A.J. is 44 years old as of the year 2021. He was born on June 2, 1977.
For Amazing Articles Of Your Favorite Celebrities,
Stay Tuned To vergewiki
Updated On Wed Jun 08 2022 Published On Thu Apr 15 2021 By shaumya