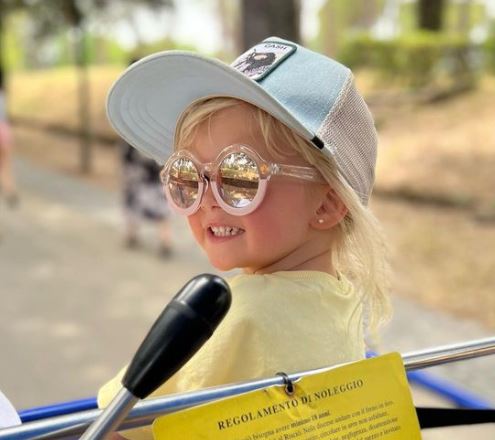 Facts of Vida Amber Betty Buble
Vida Amber Betty Buble is famous as a celebrity kid. She is the daughter of four-time Grammy Award-winning Canadian singer Michael Buble.
Her mother, Luisana Lopilato, is an actress, model, and former singer.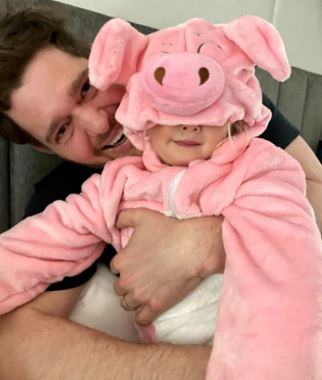 The meaning behind her name
Vida was born in Vancouver, British Columbia, Canada weighing 6lbs, 1oz at the time of her birth.
Her first name Vida means "Life" in her mom's native Spanish.
At the same time, her maiden name, Amber and Betty, are the names of her parents' mothers, respectively.
Amber is her paternal grandmother, and Betty is her maternal grandmother.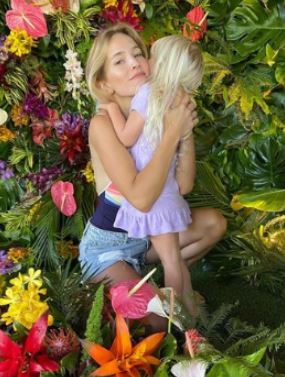 An interesting love story of her parents
Her parents, Michael Buble, and Luisana Lopilato have been married since 2011, and their marriage is getting as stronger as ever with every passing year.
During an interview with Access Hollywood, her father shared his exciting love story.
According to him, it was love at first sight for him when he saw his future-wife Luisana in 2008 in Bueno Aires walking across a parking lot as he was being taken by a security team to the basement to get him to the van.
When he saw Luisana, he immediately looked up at his grandfather and said to him that he had just seen the most beautiful woman he had ever seen.
A few hours later, he was having a few drinks at his hotel when one of his friends who worked at the label asked if he would mind meeting a couple of the most famous actors in his country.
To his surprise, it was her.
The luck was in his favor, but when he saw her on the arm of another guy whom he described as the most incredibly good-looking guy that made Brad Pitt look like a fat slob, Michael was like, "oh my God, The Girls of my dream with her beautiful husband, Michael recalled.
Finally, through the night, he got drunker and was only talking to the guy she was with. He said to him that they were such good-looking people.
The guy said they were not a couple and told him she liked him.
Since Michael was only talking to the guy, Luisana thought Michael was gay and had even texted her mother saying that she had come to meet Michael and he was gay and wanted her friend.
Michael said Luisana's sister helped him a lot because she could speak English more, and every one of the first dates, which were over a group of months, was always with her sister and her friends.
He even wrote a song called "Haven't met you yet." He recalled translating it to Spanish and singing for her.
He later proposed to her at a family dinner. They got married on 31st March 2011 in Buenos Aires after getting engaged in 2009.
They had a second wedding in Vancouver.
She has three siblings
Vida has three siblings. She has two older brothers, Noah and Elias Buble. Vida recently became an elder sister after welcoming a baby sister last August.
Her parents have named her Ceilo Yoli Rose Buble.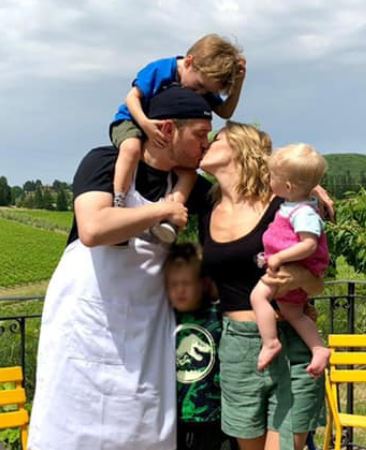 Her father almost gave up his acting career following her brother's diagnosis of liver cancer
Her eldest brother Noah is back to health after a serious battle with hepatoblastoma, a form of liver cancer, in 2016 at the age of three.
It was a tough time for the family. Her father almost ended up giving up his career.
During an interview with TODAY, her father opened up about the impact he had following Noah's diagnosis and about the challenges they faced that led him almost to give up his career.
Michael said what they went through was the worst possible thing one could hear as a parent and human being.
He wished many times that it would have been him.
There were many times he and his wife were struggling to survive, and some days they wished they didn't wake up.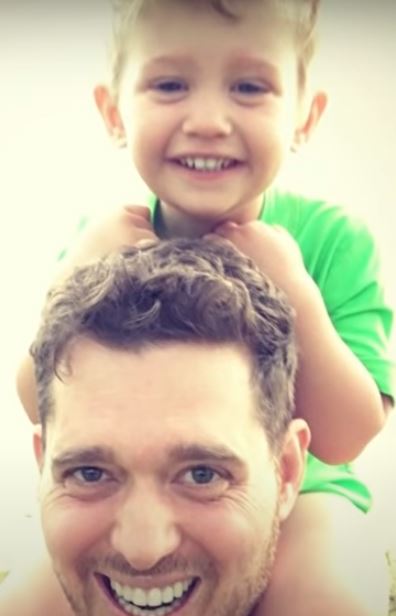 Michael also said his perspective on life changed in the biggest way following Noah's diagnosis.
He recalled sitting in one of the hospital rooms and how things became clearer to him.
Part of that clarity was he promised himself that he never wanted evil or the narcissistic part of whatever the business they were in.
He knew that life was too short. He now just wants to be a good dad, a good family dude who happens to love making music.
Net Worth
Vida is yet to start her career. As of now, we have the net worth of her father. Her father, Michael Buble, has a jaw-dropping net worth of $80 million.
Age
She was born on the 25th of July, 2018. She is currently four years old.
For Amazing Articles Of Your Favorite Celebrities,
Stay Tuned To vergewiki
Updated On Wed Feb 01 2023 Published On Mon Jan 30 2023 By Sabina