Tomeka Thiam is the wife of a famous American singer, songwriter, producer, entrepreneur, philanthropist, and actor Akon.
She is from Senegal, Africa.
Thiam married a singer with multiple relationships.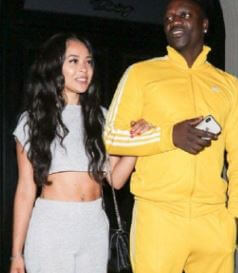 Akon has always tried to hide his relationship.
However, it is not a hidden fact that he has six children.
His kids are from different mothers.
Tomeka, on the other hand, has known Akon for 24 years now. Akon has only come out with this relationship of his. He has two children from this relationship with Tomeka.
Marriage, affair, and children
Thiam and Akon have been legally married with two children. The name of their 22-year-old son is Ali, and their 11-year-old daughter's name is Alianna.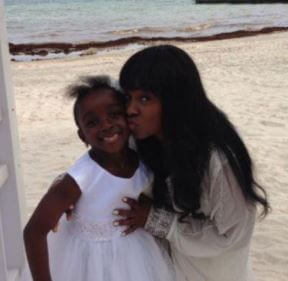 About Husband's Past Relationship And Kids
Sources claim that her husband has been married to multiple women in the past but has not revealed their identities yet.
Tomeka also wants to keep her personal life private.
The names of his other children are Muhammad, Jhavor, Tyler, and Armah.
Husband's Family
Akon also has a brother Abou Thiam. His parents are Mor Thiam, a drummer, and Kine Gueye Thiam.
Akon, on the definition of love, says men understand women a lot more than they do
During the Hotboxin podcast with Mike Tyson, Akon shared what, according to him, is love and how men utilize women's emotions as a way of utilizing control of the world.
He says love to him is the feeling at maximum, where the feelings go all the way to the point of love, and it stops there.
You really like somebody but don't quite love them, but when you get to that point where you say "I Love You," that's the farthest feeling gone, he added.
If a girl comes and says well, you don't love me well enough, or how much do you love me, or do you love me the way I do?
Then he is like, hold on. According to him, love is love.
It doesn't go past that, and if one has to say how much he or she loves somebody, one is really expressing how much he or she likes somebody.
And expression depends on the person because some people like you to be protective.
They feel loved when being protective and make them feel protective of them, while other people feel loved when showering them with love which Akon thinks is manipulation and control.
Akon says people mistake love for urge. When you urge for it, you have that desire, and that's just wanting, desiring, and needing.
It's not love, but people put all of them in the same box. You wouldn't do that if you love me, he continued.
The dynamics between what love is, what urge is, and how it is understood by your partner makes a difference because we create all the rules in life without putting nature into consideration, as men are the natural breeders by nature, and they can't help who they are and can't even control.
Elaborating his point with an example, he said, when a guy walking down the sidewalk with his lady holding hands sees a bad c***k walking past, and the lady asks him not to turn his head, then it's going to take him everything in his power and that urge is the nature side that he can't control.
Besides that, he also said that most women do not understand the men like men understand them.
He said women are smarter, mentally and physically they can take a lot more pain than men and have more commitment within them, but despite them, how is that it is a man's world?
He added to say that it is because men understand women more than they understand men, and they utilize what they know to manipulate to control them because they know women are moved to emotion which, according to him, is their biggest weakness but men's biggest weapon.
Their biggest weapon against women is how they make them feel as if they are natural mothers, so it goes back to nature again.
Love is the one thing that can make women do what she doesn't want to do, and men utilize it as a way of utilizing the control of the world.
Net worth and earnings
Tomeka Thurman's net worth ranges from $500,000- $1 million. There is no exact information about her career or employment.
We know that she owns a beauty salon and also contributes to the music industry.
The approximate earnings and sources of Akon can be calculated as follows:
His net worth is 100 million dollars.
| | |
| --- | --- |
| Sources | Earning |
| Konvict clothing brand | About $34 million |
| Record label | $80 million per year |
| Acting | Not revealed yet |
| Social media | 1.30 million per year |
Tomeka Thiam's comfortable life
As stated earlier, Tomeka is the wife of Akon. Tomeka is living a comfortable life. She might have faced issues with Akon's relationship in the past, but it seems like the couple is going well now.
Tomeka's husband has always provided financial support to her children and the kids he had had with other women.
Tomeka is also quite active on social media, especially Instagram. She is active on Instagram with almost 4000 followers.
Thiam seems like a big advocate for equal rights and women's empowerment.
She regularly posts her daughter's singing videos and also promotes her YouTube channel.
It looks like her daughter is also trying to get into the music industry.
Age, height, and weight
Her age is not revealed.
Her height is 5 feet 7 inches (1.71 meters)
She is a hair salon owner.
For Amazing Articles Of Your Favorite Celebrities,
Stay Tuned To vergewiki.
Updated On Fri Aug 05 2022 Published On Wed Nov 25 2020 By paper-boat