Todd Waterman is an American animator who is known for his work on animated movies such as The Swan Princess, Anastasia, and Mulan.
Apart from being animator he is known for his affair with Kris Jenner.
Married, Wife
Todd is known for his infamous romance with Kris Jenner in the 1980s.
Kris Jenner is an American television personality, entertainment manager, producer, businesswoman, and producer.
She gained fame after starring in the reality show Keeping Up with the Kardashian. Kris was then still married to Robert Kardashian when she was having extramarital affair with Todd.
At that time Kris already had three kids Kourtney Kardashian, Kim Kardashian, and Khloe Kardashian.
In an interview, Todd revealed that he immediately was attracted to Kris when he was at a mutual friend's house and he saw her picture for the very first time.
He then met her for the first time in a bar, and he also revealed that they consummated their love in Beverly Hills at her's friend place.
Their unhealthy relationship went on for quite a long time. Kris even invited Todd with his friend Justin Fashanu who was a soccer player to her home, and they all played tennis together along with her then-husband Robert.
After seeing Todd and Kris close, Robert suspect of them having an affair and he hired a private detective to find out the truth.
The private detective used to track down Kris every move and report it to Robert. Once Robert himself followed both of them, and he even attacked the jeep in which the duo was in.
Robert and his close friend O.J Simpson (American former football running back, broadcaster, actor advertising spokesman and convicted felon) both threatened Todd to stay away from Kris. Kris and Todd could not let go each other, and Robert unable to bear his wife cheating on him then filed for divorce.
After that Kris and Todd moved in together and started dating each other. Here is a picture of the duo from the past.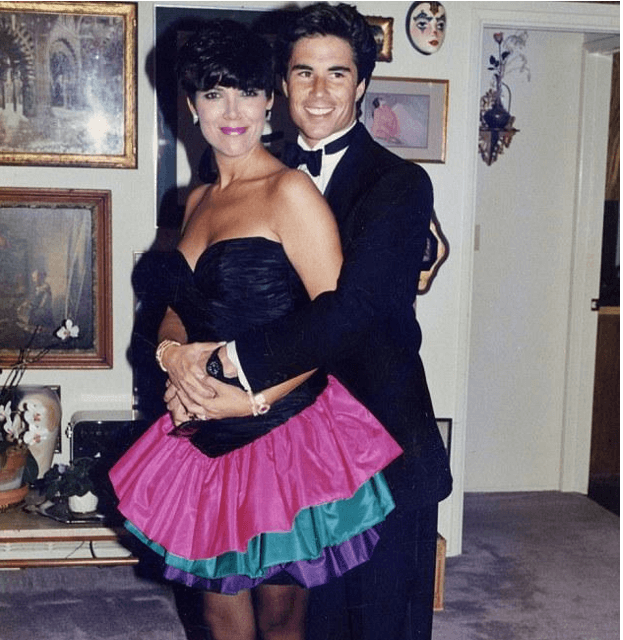 The relationship between the two also could not last for long time.
Kris moved out left heartbroken after finding out that Todd cheated on her with another woman.
Todd defended his cheating by saying that he was just 23 and was too young to understand what he wanted in his life.
Get IN: Joyce Bonelli Married Life And Children
They dated for one and half years.
After break up with Todd, Kris started dating Bruce Jenner (now Caitlyn Jenner).
In an interview, Todd also revealed that while Kris was in a relationship with Bruce, they were still sleeping together back then which Bruce was unaware of.
Todd is currently said to be married to his wife, Allison Waterman.
Here is a picture of Todd with his current partner Allison.
There is no information about whether they have children together or not.
Net Worth
The details about Todd net worth are not known, but his salary is rumored to be expected around $51K annually which is yet to confirm.
He shared Kris's massive net worth for a while when they were together.
Kris in 2018 sold her 11000 square feet for hefty amount of $2.15 million with the help of real estate broker named Ginger Glass.
Kris Jenner, in her book, mentioned about her having an affair with a footballer whose name was Ryan.
She did not mention the identity of Ryan but described their sex as Passionate.
Todd was paid around $12000 to $15000 for his appearance in Keeping Up with the Kardashian in 2012 when the identity of Ryan was revealed as Todd.
At that time Kris wanted to get back with him, but her children did not want her to be back with him.
Soon after they got back together Kris confessed that she had no feelings for him. Later she realized that she did not want to get back with him.
The net worth Todd is not known, but the Kardashian/Jenner clan has a huge net worth.
| | |
| --- | --- |
| Kardashian/Jenner | Net Worth |
| Kylie Jenner | $1 billion |
| Kim Kardashian | $370 million |
| Caitlyn Jenner | $100 million |
| Kris Jenner | $60 million |
| Khloe Kardashian | $40 million |
| Kourtney Kardashian | $35 million |
| Kendall Jenner | $30 million |
| Rob Kardashian | $10 million |
Info and Highlights (Age, Nationality)
He is of 54 years of age as of 2019.
His birth sign is Capricorn.
His nationality is American.
He is a perfect friend to soccer player Justin Fashanu.
The details about his height and weight are not known, but from his pictures he looks tall.
Todd celebrates his birthday on 1st January.
He was born in 1965 in Oakland, CA. The details about his family are not available is under review; his mother's name is Ilza Waterman.
Updated On Thu Mar 24 2022 Published On Tue Oct 01 2019 By paper-boat