Facts of Theodore Norman Howard Gabel
Theodore Norman Howard-Gabel is famous as a celebrity kid. He is the son of American actress and director Bryce Dallas Howard.
His father is actor Seth Gabel.
For Amazing Articles Of Your Favorite Celebrities,
Stay Tuned To vergewiki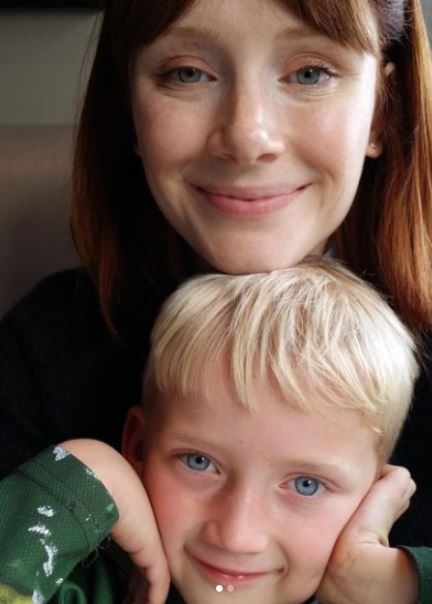 His parents dated for five years before getting married
His parents first met while studying at New York University. They dated for five years before tying the knot on the 17th of June, 2006, in Greenwich, Connecticut.
They have not intended to give birth until in their 30s but discovered being pregnant with Theodore a week after their wedding.
They were on honeymoon at the time.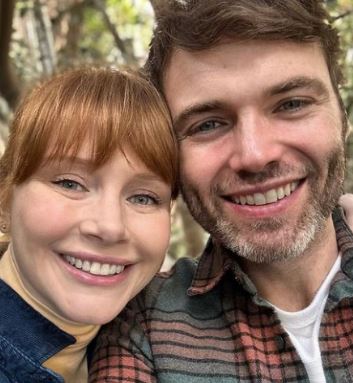 His mother went through post-partum depression following his birth
Howard opened up about the post-partum depression she went through after giving birth to Theodore.
Sharing her experience via Goop essay, she wrote when she discovered she was pregnant with Theodore at the age of 25, she and her husband were over the moon.
She loved being pregnant and treasured her little bundle of joy growing inside of her, although she continuously threw up until six months, gained weight over 200 pounds, and also had an obscene stretch mark.
Giving birth to Theodore was painful, but more painful was breastfeeding, but still, she bore all the pain in an attempt to provide her breast milk with no supplementation.
While doing so, she had no space for recovery or to explore her feelings, and as a result, she suffered from emotional amnesia.
She pretended like nothing had happened but would let it out in the bathroom, bursting into tears, she expressed.
It slowly became visible to her close ones because it was seen in her behavior.
She eventually started to feel she was a rotten mother because every time she looked at Theodore, she wanted to disappear.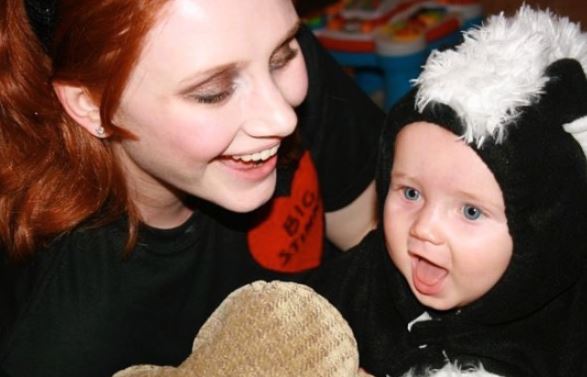 It took her quite a long time to fully recover.
According to her, Postpartum depression is hard to describe the way the body and mind, and spirit fracture and crumble in the wake of what most believe should be a celebratory time.
Because of her inability to express authentically what she was going through and what so many women go through, she often felt uncomfortable watching her own interview on TV.
They choose silence, but the danger of being silent means only that others will suffer in silence and may never be able to feel whole because of it, she wrote.
He has a younger sister
Theodore is the firstborn. He has a younger sister Beatrice who is five years younger than him.
Theodore and Beatrice are the grandkids of Academy Award-winning film director Ron Howard.
Theodore and Beatrice live with their parents in upstate New York.
His mother shared how she got her name and the hilarious story of her famous father.
His mother, while appearing on Sway's Universe podcast, revealed how she got her name and also shared what it was like growing up around a famous father.
According to his mother, she was named after Bryce Canyon National Park.
Both of her parents are redheads, so they knew, unless there was something going on, that she would be a redhead, she said.
And her middle name Dallas is where she was conceived.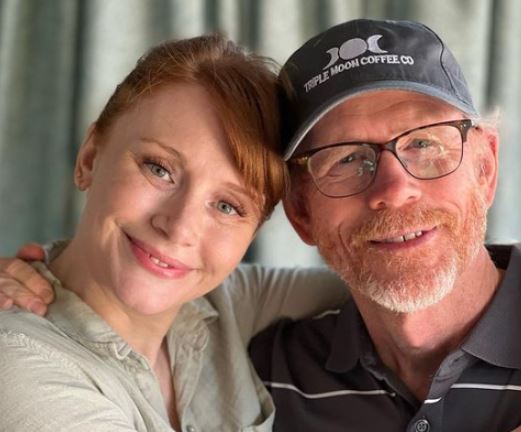 She also shared what it was like growing up around a famous father.
According to her, what was cool about her childhood was that it was a lot of movies but not from the business side.
She didn't go to premieres, although she and her three siblings were always on the movie set. They never exposed them to the celebrity side of things.
For her, what she fell in love with was making movies and that process and being a part of a group of collaborators and a crew.
She said her father is like one of those nosey parents who is always trying to figure things out.
She recalled a hilarious story of her father when he accidentally announced her co-star without being finalized.
She said she couldn't tell him anything about Jurassic World because they were about to start shooting, and the last time when she spoke to her father, she had told him they were trying to get Chris Pratt, and because she was involved at that point, almost better part of a year, her father was eagerly waiting to know who was going to be cast.
So, she and Chris Pratt were together at a party, and her father, who was with her, took pictures of them together and tweeted, "the new co-stars of Jurassic World."
He didn't realize what he tweeted until a bunch of outlets started picking up on it.
He then called her and said that the news outlets were picking up on his tweet as if it's like an announcement that he had made.
He asked if people didn't know, and she was like, "No," she said.
Net Worth
Theodore is yet to start his career. Therefore, we currently have the net worth of his mother. His mother has a jaw-dropping net worth of $25 million.
Age
He was born on February 16, 2007, in Los Angeles, California, United States. He is currently 16 years old.
Updated On Sun Jul 09 2023 Published On Sun Jul 09 2023 By Sabina