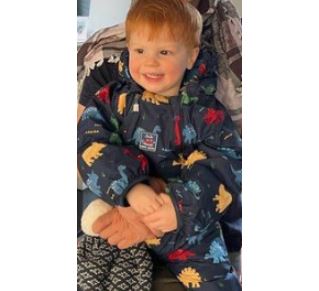 Facts of Theodore Forrest Engel
Theodore Forrest Engel is the son of an American journalist, and chief foreign correspondent for NBC News, Richard Engel.
His mother Mary Forrest is a Daytime Creative Arts Emmy Award-winning television producer.
How did his parents meet?
His parents Richard Engel and Mary Forrest first met in 2010 while Mary was working as a producer on Martha Stewart's show where he appeared as a guest.
They soon fell in love and started dating before walking down the aisle in May 2015. Their wedding ceremony took place at New York City Hall.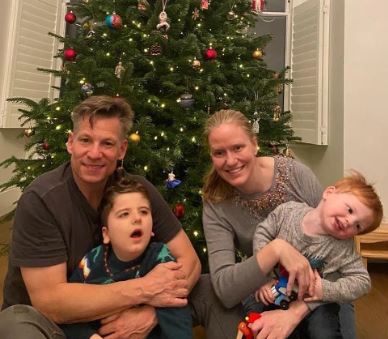 The tragic death of his older brother
Theodore lost his older brother Henry Thomas Engel last August.
Henry was battling with a rare disease called Rett Syndrome, a genetic brain condition that has no permanent treatment or cure and which is extremely rare in boys.
The disease eventually took his life.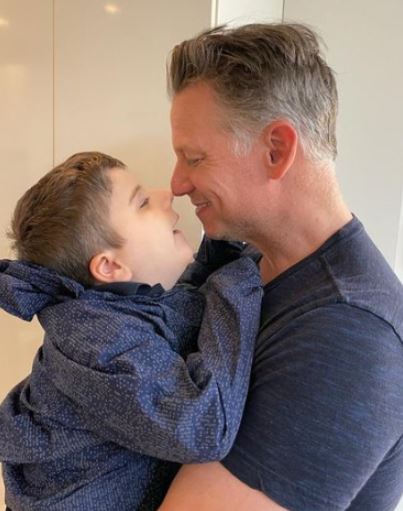 Henry was first diagnosed with the Syndrome in 2017, two years after his birth.
In 2018, his parents spoke to TODAY to share their medical journey to let other parents know that they are not alone in the journey.
According to them, after they observed that Henry was not normally progressing, they went to every doctor if they could find the reason.
It was a mystery for them so they decided to do a full genetic scan.
Richard recalled the moment when the doctor told him that it was a life-long, non-treatable impairment.
He was in South Korea at the time and he was in a state of shock shaking. He described it to be the worst day of his life.
They were told that Henry will never walk, talk, dress, or have the mental capacity beyond a toddler and that the health problems were likely to come as well.
But they tried their best no matter what to make it progress and Henry provided the strength. They wanted Henry to know that he is loved, they expressed.
They tried to keep him moving to hope that a tiny crawl makes his muscles stronger and every moment can help develop a skill.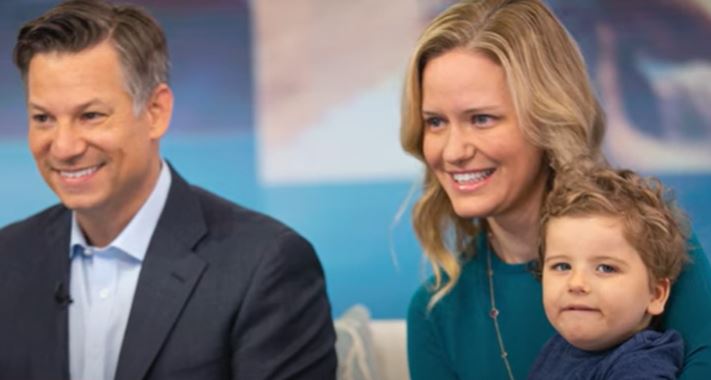 Henry's treatment was done by Huda Zoghbi at Duncan institute of Texas children's hospital.
The purpose was to find a way to boost the protein that was essential for brain function. They were fighting to save Henry until his death.
An essay his mother wrote about the death of Henry
His mother wrote a personal essay about the death of Henry where she expressed how the gut-wrenching image of a father sitting next to a pile of rubble containing the body of his daughter who had been killed in a devastating earthquake in Turkey reminded her of her late son and the innate desire to have physical contact with one's child is universal from the moments they are born.
The photo brought her back to memory lane where she was sitting with her son Henry's body after he died.
She wanted to be with him as long as he remained a physical presence on this earth, she continued.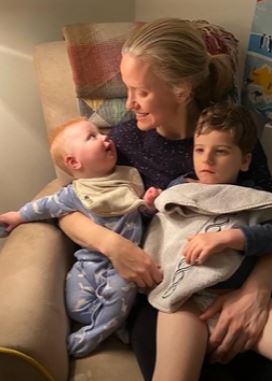 The last time she carried her beautiful son Henry while getting his body to the car to take him to the funeral home.
She does not remember how many times she had carried him in her life as they were physically intertwined due to his disability.
Her crowning achievement was his smiles as the best thank-you after his birthday party at an indoor play facility.
She also wrote how so much of her routine she had clung to since the birth of Henry went out the window following his death.
She also talked about how she spent a week with Henry after his death. She went there at 9:am and 5:pm.
She would get to the room, stroke his hair and face resting her head next to his.
She would bring a different assortment of books and toys each time and would sing to him his favorite songs as Henry loved music.
She further wrote that the period of his life is a blur but those hours she spent with Henry's body are clear in her mind.
She would wake up feeling anxious ad longing for him.
It would be hard for her to leave the funeral home but at the same time, Theo was at the forefront of her mind as well.
They scattered some of the ashes at a tree in the park which Henry loved.
Six months after the death of her beloved son Henry, she writes she has come to realize that he is everywhere, wherever she goes and whatever she does, he is with her.
Net Worth
Theodore is just a kid so he is currently enjoying a lavish lifestyle provided by his parents. As of now, we have the net worth of his father Richard Engel.
According to the sources, his father has a net worth of around $2 million.
Age
He was born in August 2019. He is currently three years old.
For Amazing Articles Of Your Favorite Celebrities,
Stay Tuned To vergewiki
Updated On Fri Feb 24 2023 Published On Fri Feb 24 2023 By Sabina