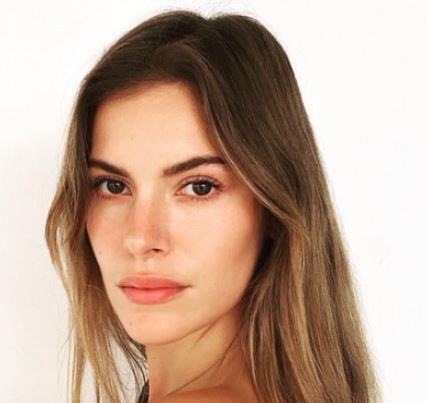 Facts of Tatiana Pajkovic
Tatiana Pajkovic is a Danish-born musician turned actress mainly recognized as a spouse of an American actor and producer, Boyd Holbrook.
Married life and kids
Pajkovic married her husband Boyd Holbrook in 2018 after dating for a while.
They chose to keep their marriage life low-key. Together, they welcomed their son Leon Day Holbrook.
Her husband, in an interview with People back in 2019, credited her for teaching him probably 95% of the parenting knowledge.
He gushed about her calling her amazing.
For Amazing Articles Of Your Favorite Celebrities,
Stay Tuned To vergewiki
When asked about who in between them is a strict parent, he said they both are pretty relaxed and haven't had to get into a situation where they had to put their son in time-out.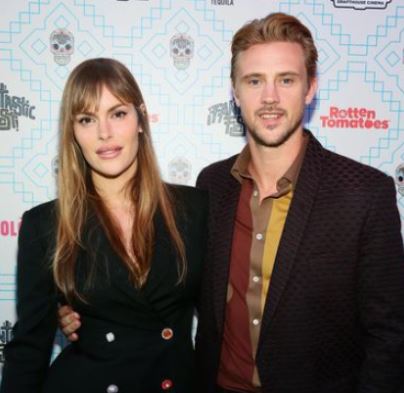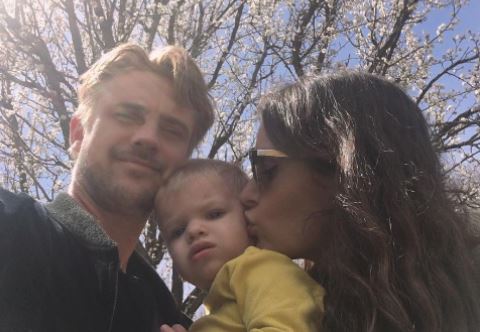 How did she get into acting?
Pajkovic was studying piano in her hometown, Copenhagen when she got a call from Universal in New York.
She had sent a demo to Universal Def Jam, wanting to know where it could lead.
After they desired to meet her in person, she flew to New York within the same week and soon started working with a producer, recording and writing songs.
For many years, she played live in small bars.
After settling in New York, she signed with One Model Management, where her agent suggested she try her hand at acting, but she did not think of trying until she got a call from her agent from Paris asking if she wanted to do a casting.
When the agent said that the film was of Luc Besson, she immediately thought of doing it and did her first audition at home using iMovie.
A few days later, she got a call saying Besson wanted to meet her in person.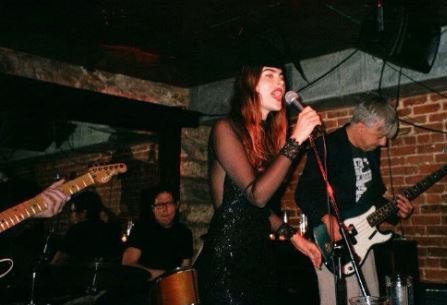 Nearly after a decade, she landed a role in the action thriller franchise, The Transporter (Refueled).
She felt natural as she realized that performing as a musician, performing as a singer, and taking what she knows from modeling could all be combined in a film.
Her husband was previously engaged to actress Elizabeth Olsen
Her husband was previously engaged to actress Elizabeth Olsen before breaking off their engagement in 2015.
The ex-couple first met on the set of their movie Very Good Girls in 2012 and got engaged two years later in 2014.
In an interview with Man of the World, Holbrook said that the day Olsen called him to say it was all over was the same day of his best friend's death.
It was a double tragedy for him.
He admitted to going into depression shortly after but also overcoming it by starting to notice the different types of trees, the beauty, and the details.
How did her husband get into acting?
Growing up in Eastern Kentucky, a predominantly coal-mining region, Holbrook wrote and drew a lot.
His father worked in the coal mining industry for about four decades.
His father would leave home early in the morning and return in the dark, which allowed him to spend much of his time in the woods and forced him to deal with the situations himself, like learning to walk down roads by himself, following deer, or stumbling upon a snake.
It wasn't until he was 17 when he moved to Louisville to go college, but he dropped out of college and started working at a department store in Lexington, Kentucky.
While working there, he met Michael Shannon, whom he recognized from Vanilla Sky.
He knew nothing about acting, but still, he mustered the courage to go up to him and ask what he was doing.
He said he wanted to become a writer and director but did not have a concept, after which Shannon suggested to go to the theater.
The next day, he quit his job and started working in theater for about eight months, building the sets and running the sound in shows.
One day a lady came by the show and asked for his photo, and three months later, he got a ticket to New York.
Initially, he did not know what was happening around him but eventually started absorbing everything.
He was 21 when he moved to New York, just started dating, and learned to understand how the world works.
It took him quite a long time before he finally started working with fine directors.
He did two years of acting school, thinking he would quit if he will not be able to make a living as an actor.
He did not want to be an actor having a tough time getting a job for the rest of his life.
He was completely bankrupt and slept on his agent's couch for a couple of weeks a month before he went to Los Angeles for some meetings and the Netflix series Narcos.
Net Worth
Her exact net worth is yet to be revealed. As of now, we have the net worth of her husband.
Her husband has an estimated net worth of $3 million.
Age
She was born on the 25th of January 1990 in Copenhagen, Denmark. She is 33 years old.
Updated On Mon May 15 2023 Published On Sun May 14 2023 By Sabina