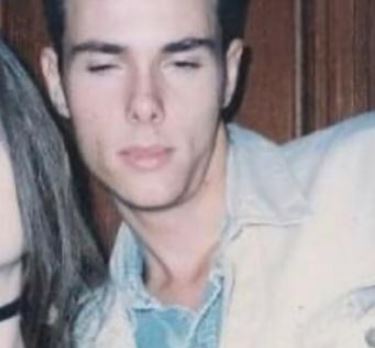 Facts of Tamerlane Phillips
Tamerlane Phillips is the son of John Phillips.
Professionally, Tamerlane is an actor known for his performance in Adam's Truth, A lower east side odyssey, and The Notorious.
On the other side, John's real name is John Edmund Andrew Phillips. John serves as a singer, songwriter, and guitarist.
For Amazing Articles Of Your Favorite Celebrities,
Stay Tuned To vergewiki
Tamerlane's journey toward the spiritual path
As we know, Tamerlane's father is a popular artist. However, Tamerlane had decided not to be in the public eye.
His siblings and Tamerlane himself had avoided the music and acting industry but have been spotted in a few cameo appearances in movies over the years.
Nevertheless, later he was a student of an Indian guru and walked in the footsteps of the spiritual journey.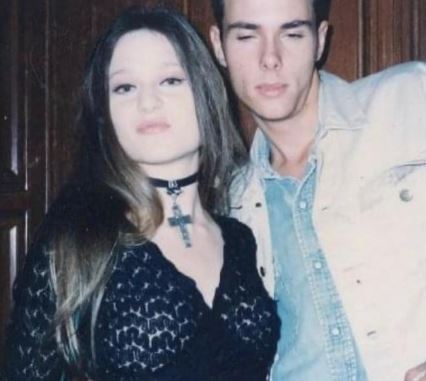 Tamerlane claimed his family to be the Dog Urine. Why?
Tamerlane, in one of his statements, lashes out at his own family. He claimed the family as being the bowl of dog urine.
He compared his family after finding out about the sexual affair of 10 years between Mackenzie with her own father, John Phillips.
Moreover, he added that his family will always remain a decrepit bowl of dog urine as compared to Nityananda of Ganeshpuri.
He praised Nityananda as being great and also advised people to worship Nityananda and not his family, as Nityananda will protect you.
People were confused after putting this claim about his own family.
But later, when Mackenzie's book 'High on Arrival' came out and there were mentioned coming out words like d*ug abuse, i*cest, and abortion.
In the appearance of her on Oprah, she shared that she had s*x with her own father when she was just 19 years of age.
This action happened after her dad attempted to stop her from getting married, she added.
They got high and had s*x, but the lady claimed it to be r*pe. Later she said it was consensual.
Not only this, but she also revealed how the whole ten years of sexual affair stopped after her finding out to be pregnant.
She was totally confused if the father of that unborn child was her own father because her dad paid her for the abortion.
She revealed in her book how she woke up from the blackout and later found out to be having sex with her own dad.
In the Oprah Winfrey Show, she also clarified that every sibling had a problem with this situation.
Genevieve Waite, the spouse of John Phillips, commented that John was incapable, so no matter what, even if John was high on d*ug or drunk and having such a relationship with his own child.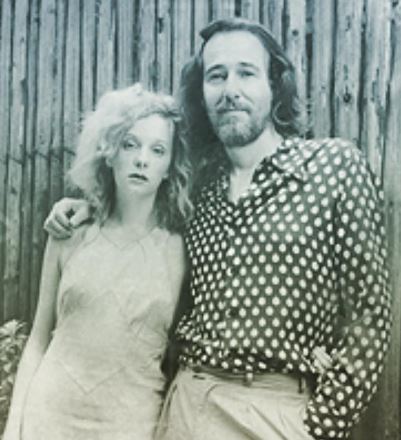 His father, John Phillips, had a huge drug problem
It's said that his dad John had prodigious d*ug use. As per the Fix, when John met his other three members of the Mamas and the Papas, everyone took LSD.
Later, when their band got famous, they started using alcohol, m*rijuana, a*phetamines, t*anquilizers, and o*iates on a regular basis.
Sadly, their group broke out so after John began to start using c*caine.
In his personal life, the artist divorced his spouse Michelle Phillips and tied the knot with Genevieve Waite.
As per Vanity Fair, the couple was together for whole four years and was addicted o*ioid Dilaudid, which is said to be a powerful prescription.
The artist, in the year 1976, also began using heroin. Keith Richards, a rolling stones guitarist, admitted that he feels like he is responsible for it.
As he recalls in his 2010 memoir titled 'Life.' It mentioned that John saw Keith taking h*roin and convinced him to give an injection.
Within a week and a half, John was hooked on it. Keith stated he had never seen anybody being a junkie so fast.
The artist was so drugged that he could not make his solo comeback, too, which was produced by the Rolling Stones.
Later in the years, he suffered from several health issues and medical ordeals.
With the heavy use of d*ugs and alcohol, he was enrolled with liver disease during his mid-50s. He went through liver transplant surgery at the UCLA Medical Center.
Dr. Ronald Busuttil also stated that if he doesn't do d*ugs or drink, he can live his normal pre-illness lifestyle.
Sadly, John could not follow it and started drinking again in public. On March 2001, he died at the UCLA Medical Center at 65 years of age.
The cause of his demise was heart failure.
Net worth
Since Tamerlane's financial details aren't given, his late father has a total estimated net worth of $1.3 billion.
| | |
| --- | --- |
| Net worth | $1.3 billion |
| Income source | American singer |
Age
Born in the year 1971, Tamerlane is 52 years old.
Updated On Sun Jul 23 2023 Published On Sun Jul 23 2023 By shaumya