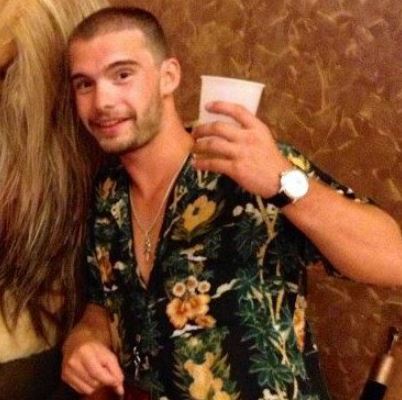 Facts of Taj Monroe Tallarico
Taj Monroe Tallarico is famous as the son of Boston-based rock band Aerosmith frontman Steven Tyler. Taj Monroe is an actor.
For Amazing Articles Of Your Favorite Celebrities,
Stay Tuned To vergewiki
His parents were married for 18 years
His parents, Steven Tyler and Teresa Barrick, a former costume and clothing designer for Aerosmith, were married for 18 years.
They were first introduced via Barrick's twin sister, Lisa Barrick. Tyler, at the time, was still married to his then-wife, Cyrinda Foxe.
He divorced Foxe in 1987. Barrick was 28, while Tyler was 40 when they married in 1988.
Despite their age difference, they were married for almost two decades.
However, their marriage started to fall apart as Tyler's infidelity began to rise, which led to divorce in 2006.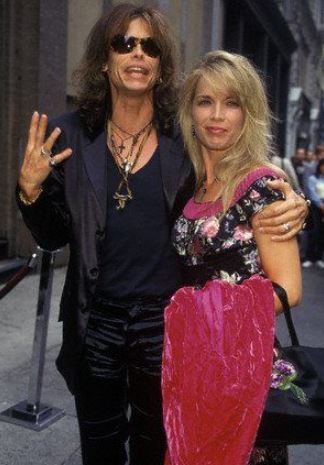 He has three elder siblings
Taj Monroe is the youngest child and only son of Tyler. He has three elder sisters, Chelsea Tyler, Mia Tyler, and Liv Tyler.
Among his three sisters, Chelsea is his biological sister, while Mia and Liv are his half-sisters born to his father from his previous relationships.
His sister Liv who is an actress didn't know who her father was until she was nine years old.
She grew up thinking singer and songwriter Todd Rundgren was her biological father whom her mother dated from 1972 to 1978, although it was on and off.
Her mother kept it secret to protect her from Tyler's addiction to drugs. Liv found her biological father in an unexpected way.
While appearing on The Jonathan Ross Show, she revealed how she discovered her biological father.
She said she saw her step-sister, Mia standing on the side of the stage at a concert and looked exactly the same as her.
She felt like she was staring at her twin, and when she looked up at her mom, her mom had tears in her eyes, and she sort of put it all together.
When she confronted her mother, she did not deny it, but she had already figured out he was her father because he looked exactly like her.
During an interview with Guardian, she said she and Tyler look so alike and does things in the same way.
It was fun getting to know his side of the family, and it's crazy that the mannerism of Mia's so like hers.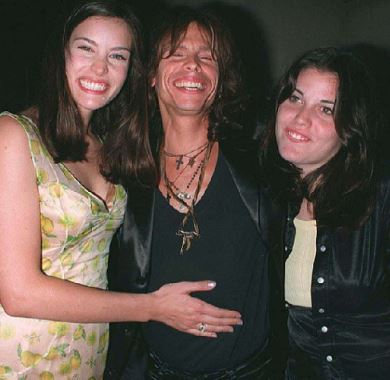 Similarly, his biological sister Chelsea is an American soul singer who goes by her stage name Kaneholler.
She is married to American actor and musician Jon Foster.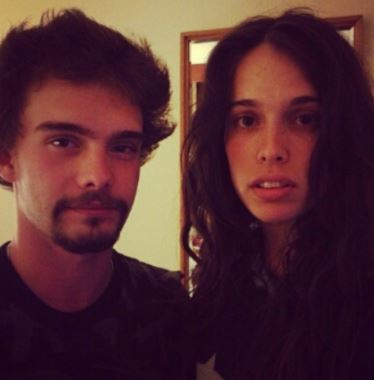 How his father survived drug addiction?
His father, Tyler, was very young when he started using drugs, and little did he know that the same addiction, which he thought helped him in the creative process, would lead him to destruction, almost claiming his life.
During an interview with Oprah Winfrey, he said he is surprised that he is alive and used to hate people who called him last run.
Recalling the event, he said he was at nighttime sleeping drugs because he had his feet operation.
It was very painful for him to walk, so when he was falling asleep in the pit, they would say he was going to kill himself, he was going to die tomorrow, and he would be like he just fell asleep, which he normally does.
For him, drugs were like falling down the rabbit hole.
Back in 2018, while appearing on Joe Rogan's podcast, he said he sometimes misses being not sober.
When asked about the pros and cons, he said that if he does, he will wind up doing too much, no doubt, because he is sure he can't control it.
And he doesn't want to push it again because of the fear that his kids won't talk to him and that he will get divorced, and will be thrown out of his own band, and lose everything.
It has happened many times, he added. He also credited a lot of his friends for keeping him in line.
He has been happily married since 2018
Taj Monroe is happily married to his wife, Brittany Reardon. They married on the 27th of October, 2018, and have been together since then.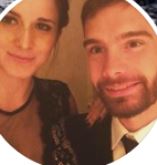 Net Worth
His net worth is currently under review. As of now, we have the net worth of his father. His father has a jaw-dropping net worth of $150 million.
Age
He was born on the 31st of March, 1991, in Boston.
Updated On Mon Jun 19 2023 Published On Mon Jun 19 2023 By Sabina