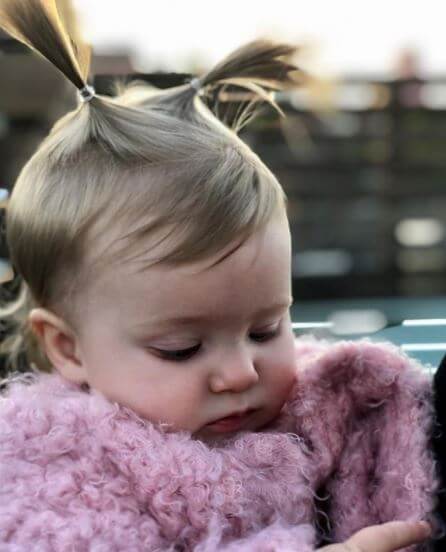 Facts of Story Annabelle Paul
Story Annabelle Paul was born to parents Aaron Paul and Lauren Parsekian. She was born in February 2018.
She with her mom and dad. Her mother shared this picture on Father's Day & she wrote,
'You are…'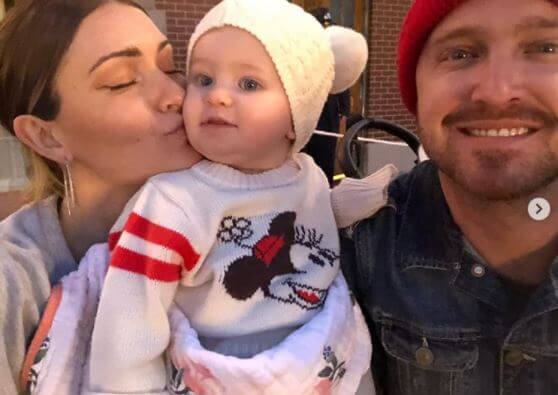 Love Story Of Her Parents
Her parents (Aaron Paul & Lauren Parsekian) met at the Coachella festival. The couple bonded over because of the same taste they had in music and arts.
Although the exact date they met is not out yet. Since then, the couple has been there for each other.
Their first official date was in Las Vegas, and it was very intimate and delightful at the same time.
Her mother shared this picture on her Instagram. The couples look adorable while twinning in black.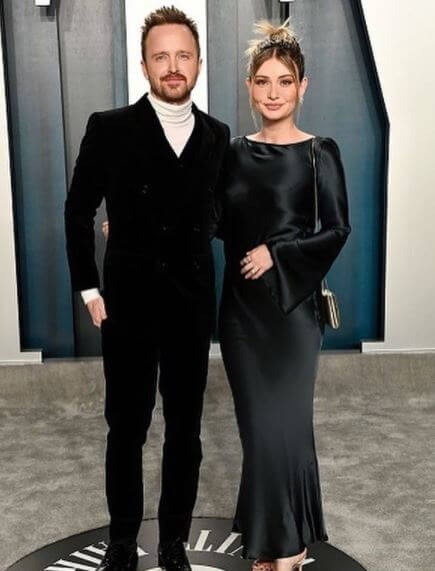 Love birds got engaged in Paris on Jan 1, 2012. Soon after one year, the couple tied the knot with each other on May 26, 2013.
It was a big fat wedding, and all the decorations were on point. It was a theme wedding based on a 1920's Parisian carnival.
The wedding took place in Malibu, California. One of the bands called Foster the People and famous singer John Mayer also performed on their big day.
Her father (Paul) made an extra effort to make their big day even more special.
He emailed the song" Beauty" by 'The Shivers' to all the guests so that they could learn the lyrics and sing along with the band on their wedding day.
Their wedding was full of celebrations.
This picture is giving major family goals.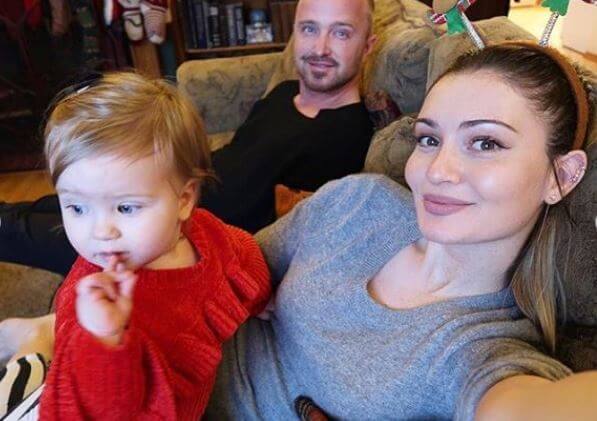 Her father, Aaron Paul, is an American actor famous for his role as Jesse Pinkman in the AMC series called "Breaking Bad."
Fans loved his performance in it, which made him win several awards as well. Her mother, Lauren Parsekian, is also a director and actress.
What Made Her Parents Name Her As "Story"?
Her name itself is very interesting and unique, like the tale behind it.
So basically, when her parents were on a date in Las Vegas, they bought a small leather jacket for the baby who was not even born and went to the chapel to get married, but it was not open that day.
Then the couple decided to play blackjack, where they play with $200 and won 16 grand.
For the couple, it was a funny story, and they thought whenever their child will be born, they would name as "Story."
In September 2017, the couple announced about expecting their first child, and after five months, the baby girl was born.
The couple named her 'Story Annabelle Paul.'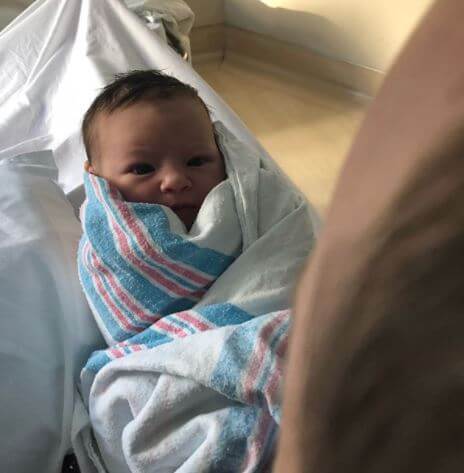 Father Paul Was Worried About Her First Word
Her father shared this incident when he mentioned that every parent wants their daughter's first word to be "Dad or Mom."
But he was a bit scared because of Lauren (her mom), as she called him Bi***' many times, at least 3 to 5 times a day.
He shares this funny story while giving an interview with Conan O'Brien.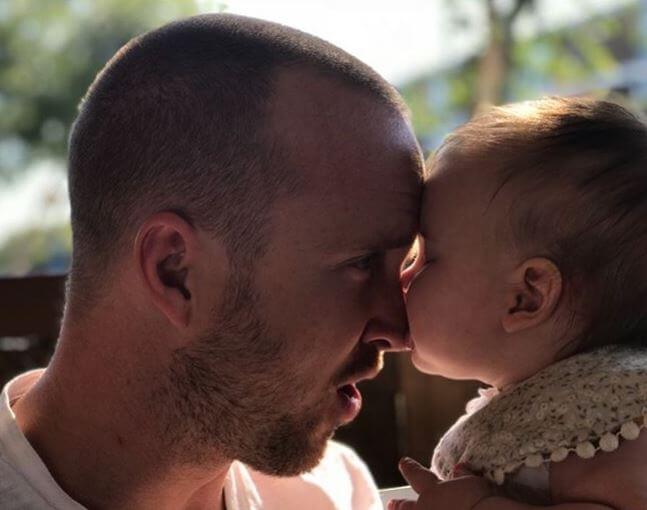 Story's brother is her doll
To let you know, Story had a younger brother named Rydin, who was just born. Her dad, Aaron, shared that Rydin is a doll to his elder sister.
Aaron shared that Story is madly in love with Rydin. She can't squeeze him enough, she lays on top of him, suffocates him, and claims that Rydin is like a doll to her.
When asked if one of his good friends, Bryan Cranston, has seen his babies, he replies yes.
So, her dad Aaron even asked Bryan to be his baby's godfather on his birthday. Aaron also revealed that Bryan said "No."
Nevertheless, Aaron says that he was very excited and very honored too. Also claims Bryan to be one of his best friends in the world.
Didn't attend any acting classes
We all know about his outstanding acting. Well, the actor has never attended any acting classes to date.
Aaron also says that the actions he saw during the acting classes were a bit strange, and he didn't understand the whole scenario of it.
Undoubtedly, the performance he gave us is solely based on his natural responses after the fictional scenario is presented to him.
Other than that, the actor confronted himself that he had various items as souvenirs from the movie set.
To pinpoint, the souvenir was of the faux severed head of Jesse and also Walt's arch-enemy Gus Fring, which he had kept safely in his media room.
Not only this, but he also had the license plate of Jesse's first car, including the popular Heisenberg hat.
Well, you might not know, but Aaron also published an app that is named after Jesse's tagline. Jesse's tagline, "Yo B****," is so entangled with the character.
Seeing this, Aaron had decided to name the app the same. Therefore, the actor published the app in the year 2014.
It's been stated that the app helps to allow their audience to send audio recordings of their friends in his own voice, which goes like greetings from the show, for instance, I Love You B****.
Her father was struggling to make ends meet before his breakthrough role in Breaking Bad
Her father rose to prominence after his breakthrough role Jessie Pinkman in the hit American crime drama series Breaking Bad.
But before that, he was struggling to make end meets.
Paul, while appearing on The Late Show with Stephen Colbert, revealed he was at the lowest point in his career before landing his breakthrough role.
Paul, the son of a Baptist minister, was obsessed with movies ever since he was a kid.
He said he started watching films like Stand By Me and The Goonies over and over again.
That was the time he fell in love with an acting career and started saving money to move out to Los Angeles from Idaho.
He was 12 at the time. Paul says as an actor, there are many highs and many lows, especially many lows, in the starting phase.
He was at his lows, but his dream was never to ask his family for anything financially. Right before Breaking bad, he was struggling to pay his rent.
It was not certain when he was going to get his next paycheck.
So he had to ask his family to help him pay his bills which, according to him, was so embarrassing because he was in his mid-20s and he was out of money.
Then he read a pilot for Breaking Bad and fought to get the role. When Colbert asked if he paid the money back, he said he paid them back, and it felt good.
Paul says Bryan Cranston is a Good Godparent to his son Ryden
During an interview with Access Hollywood back in June, Paul talked about how his newborn son Ryden was already getting along with his Godfather.
He said they hang out as much as possible. Paul gushed about Cranston, saying that he is the Good Godparent and is going to be the best.
Aaron Paul and Bryan Cranston met on the set of Breaking Bad and are best friends since then.
They are now the co-founders of the Liquor brand Dos Hombres. In a joint cover for Esquire, the duo talked about their friendship.
Paul said he instantly fell in love with Cranston and became one of his closest friends – his mentor- very early on.
According to Cranston, he met Paul when he was in his 20s, and now he's forties, and it's changed.
He is a husband and a father now, he said. He also said that Paul knows about business more than him and that the brand Dos Hombres was his idea.
Somebody has to be the cover girl, that's me, he added.
Net Worth
| | |
| --- | --- |
| Net Worth | Salary |
| $16 Million | $200,000 per episode |
Story Annabelle Paul's net worth is not revealed yet, but she is born into a rich family and enjoys all the luxurious facilities.
Her father (Aaron) is estimated to have a net worth of $16 Million, and his salary per episode is $200,000.
Her mom (Lauren) is estimated to have a net worth of $8 Million.
Trivia.
She is now two and a half years old.
Her father (Aaron) has won Critics Choice Award for Best Supporting Actor in a Drama Series (2014).
For Amazing Articles Of Your Favorite Celebrities,
Stay Tuned To vergewiki
Updated On Fri Dec 30 2022 Published On Sun Aug 30 2020 By shaumya