Facts of Stan Cadwallader
Stan Cadwallader is a retired American firefighter mainly famous as the spouse of late American actor, singer, and comedian Jim Nabors, who is best known for his portrayal as Goofy Gomer Pyle on The Andy Griffith Show and Gomer Pyle, U.S.M.C.
For Amazing Articles Of Your Favorite Celebrities,
Stay Tuned To vergewiki
He married Nabors after same-sex marriage became legal
When Cadwallader met his future husband in the 1970s, he was working as a fireman in Honolulu.
They started dating in 1975, but they had to keep it a secret because same-sex marriage at the time was considered a crime.
They finally got married after same-sex marriage became legalized in Washington.
They got married on the 15th of January, 2013, in a private ceremony at the Fairmont Olympic Hotel in Seattle, Washington.
Nabors, until then, had not publicly commented about their relationship.
During a phone interview after their marriage, he said that he was very happy that he had had a partner of 38 years, for which he is very blessed.
He also said at the time that he was not ashamed of people knowing.
It was just that it was such a personal thing, so he didn't tell anybody, and also, they had no right as a couple before marriage.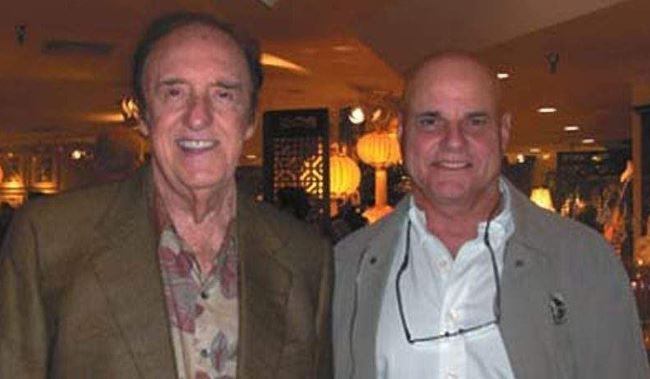 Was his husband married prior to marrying him?
The rumor of Nabor's marriage to actor Rock Hudson in the early 1970s was the talk of the town. Nabors and Hudson spent a lot of time together.
They would go on vacation together, theater together.
In the early 1970s, the rumor started to circulate that they were not only romantically involved but secretly married.
Hudson, in an interview, said that the group of gay men in Huntington Beach sent out party invitations with a joke line about Hudson marrying Nabors, taking the last name of Jim's character that would be Rock Pyle.
However, the rumor was the topic of discussion in gossip magazines and was even parodied in Mad magazine.
In those times, a rumor like that could have ended their long-built careers.
But deep down, there might be a Kernel of truth as both of them were gay, but both of them denied it.
The actors had to put a full stop to their friendship due to the rumor and fear that their careers might come to an end.
Nabors underwent a liver transplant
Nabors underwent a liver transplant in 1994 after he contracted hepatitis B.
According to the Associated Press, Nabors contracted hepatitis B several years prior to the transplant.
Nabors said that he wasn't sick but was just tired, and when he went to the doctor, the doctor discovered that his liver wasn't working anymore.
He had to write the lyrics on his hand the first time he sang at the Indianapolis 500
Nabors sang the unofficial Indiana anthem for 42 years, starting from 1972 to 2014.
When he first sang, he had to write the lyrics because he thought he was hired to sing "The Star Spangled Banner."
According to Nabors, he was a guest of Mr. Harrah of Harrah Casinos, and he was a car guy.
Tony Hulman had seen his show at Lake Tahoe, so he went to him and asked if he would like to sing a song.
He thought Hulman meant "The Star Spangled Banner" and went five minutes before race time.
He said he was scared to death when he was told he was not going to sing that when he asked about The Star Spangled Banner's keys.
He did not know the lyrics to "Back Home Again in Indiana," so he wrote in his hand.
Nabors also shared that he never thought he would be a singer, so it was a total surprise for him.
He grew up singing in church choirs and signed a glee club in high school. While at college in Alabama, he used to sing around the fraternity house just for fun.
He only considered himself a singer after he made a bunch of albums.
Net Worth
His net worth is under review. As of now, we have the net worth of his late husband.
His late husband had a net worth of $40 million at the time of his death.
Age
He was on the 30th of November, 1948. He is currently 74 years old.
Updated On 6 days ago Published On 6 days ago By Sabina