Snezana Stojkovic is the beautiful wife of the current Serbia national team manager Dragan Stojkovic. As a former player, he played as a midfielder.
Dragan is nicknamed Piksi after Pixie, one of the cartoon characters from Pixie and Dixie and Mr. Jinks.
She married twice to her husband.
Snezana married her husband, Dragan, at a very young age. Both were entering their twenties when they went for civil marriage in the year 1991 in Marseille.
A decade later, on the 11th of June, 2011, the couple decided to take their vows in front of God, so they got married in the Church of Alexander Nevsky in Paris.
More: Anja Muller Is Married To Murat Yakin (Switzerland Manager)
The wedding was intimate in attendance by 50 close friends and family, including Snezana's Godmother, Ivana Miskovic-Karic, and Dragan's witness Dragan Trivan.
After the ceremony in the church, they treated the guests to a tour of the "City of Light" from the river, and after the Seine River Cruise hosted a party in the luxurious restaurant in Champs-Elysees.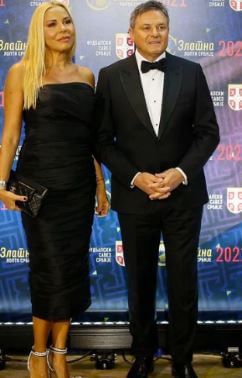 How did they work through their marriage to make it perfect?
Snezana and Dragan's marriage was on a rough path that was not hidden from the public. But they worked through it, and today, they are the happiest couple.
In an interview, she confessed to often joking with her friends about getting divorced, where she says to her friend that they got married perfectly.
And she worked hard to get a perfect marriage, so she is enjoying it now.
It's different when you get married at 30 or 35 because by then, you've already been through something, and we were 22 and 23, she added.
Snezana has been a rock to her husband and supports her husband in both good and bad days.
Since there is not always a win in games, when her husband loses games, she provides her shoulders for him to lean on.
According to her, her husband does not sleep for three nights after the lost game, and she consoles him and sometimes even listens to the same story fifty times.
It's not difficult for her though she sometimes is not in the mood herself. It's about the respect that exists after so many years.
More: Meet Gabrielle Esther Nnomo Mballa, Cameroon Manager Rigobert Song's Hot Wife
Dragan says he is thankful to her for being powerful throughout the years, stating that it's not easy to live with a professional who often travels, experiences stressful situations, and looks at his work emotionally.
They have been together for almost three decades, but those circumstances did not lead their relationship to shake because she managed to cope with all that challenges, he said of Snezana.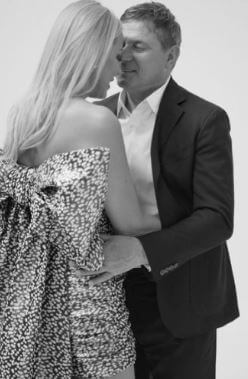 Mom to her three beautiful children
Snezana is the mother of her three beautiful children, two daughters, Andrea and Anja Valente, and a son Marko whom she shares with her husband, Dragan.
Her eldest daughter Andrea graduated from the American University of Paris. Her other daughter Anja is into the fashion world.
She studied fashion design in London and Columbia University in New York, while her son Marko studied management in the British Capital.
Snezana and Dragan are already grandparents of their three grandchildren, India-Rose, Kasia, and Alexia, born to their eldest daughter Anja.
For Dragan, the family is the pillar of everything, the base, and the foundation of all other things.
He says his family is always together, and when they are apart, they are apart for a short period only, and as a family, they are closely attached.
Here is the reason why her second wedding was as important as their first
Snezana and Dragan realized at their second wedding why it was as important as their first.
According to Snezana, their first wedding was similar to the second in that their eldest daughter Andrea also attended the wedding.
She was two at the time. But the couple does not have single photos from their first wedding.
When their apartment was robbed in Verona, all their pictures and videos from their wedding were also stolen, and they missed the photos all those years.
The couple is happy now that they have the pictures from the ceremony and the festivities.
Her advice to her daughters
We all know that Snezana and Dragan have been married for over three decades, but their marriage was not easy.
Their decision to not give up working through it eventually led them to a happy married life.
Snezana believes men are big children and like to be pampered and taken care of.
She teaches her daughters the same and, at the same time, has been giving the recipe for a successful marriage to them.
Snezana says she even now tells her two married daughters that sometimes they should keep quiet and that they have to be in a good mood when their husband comes home from work.
She advises them to put makeup on though they shouldn't look like they got ready to go out.
They shouldn't be around the house walking with an apron or in worn tracksuits. She also confessed to teaching her daughters how to cook everything.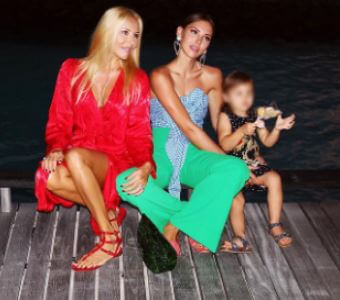 Her husband's management philosophy
Her husband is one of the most successful managers, but what is his philosophy as a manager?
According to Dragan, his philosophy of football is to be simple and easy though it's not easy at the same time.
He believes for a manager to be good, one needs to be psychologically ready.
It is very important to have enjoyment, and it's not good if one thinks that being a manager is one's job or work, he says.
He also believes that one has to find enjoyment because one teaches the players for one reason, and that is to see improvement.
Football has changed a lot, and it's completely different from the past, so it's important to understand that otherwise, you will be in trouble.
Dragan likes to see his teams play attractive football.
To see his team play beautiful football is the target, and then they wait for the result, he said in an interview.
According to him, beautiful football means being very attractive and offensive, giving enjoyment to supporters, and giving real football to the audience.
Net Worth
Dragan had a stunning playing career.
Related: Rosmari Rizzi Bachi Is Gorgeous Wife Of Tite, Brazil Coach
He was a captain of the Yugoslavia national team and Red Star Belgrade and is regarded as one of the best players in Yugoslav and Serbian football history.
As a star player of Yugoslavia, he was a part of the 1990 FIFA World Cup and 1998 FIFA World Cup.
As a coach before Serbia, he has managed Nagoya Grampus Eight and Guangzhou R&F. From his career, he has amassed a net income of around $5 million.
Age
Snezana was born in 1966. She is currently 56 years old.
For Amazing Articles Of Your Favorite Celebrities,
Stay Tuned To vergewiki
Updated On Sat Oct 15 2022 Published On Sun Jul 17 2022 By Sabina