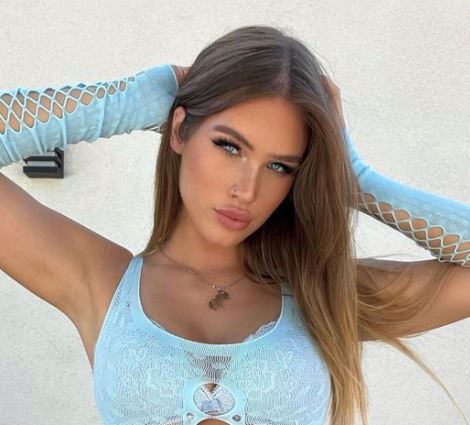 Ski Bri is an American-born social media star, model, and adult film actress. Her real name is Skyler Bri. She is from Lancaster, Pennsylvania.
Bri has been working for Onlyfans for more than two years. Before that, she worked at target store for three years.
After appearing on the Adam22 Patreon series to promote her Onlyfans content that went viral, Adam and his partner, adult actress Lena were so impressed that they called her back.
Lena taught Bri everything it took to become an adult model. She rose to prominence after she posted a video alongside Adam and his partner.
What do her parents think about her current job?
When Bri's mother knew about her current job, as a concerned mother, she was a little weary in the beginning but is now very supportive of it.
Bri says her mother is happy for her to see her financially stable, but at the same time, her dad disowned her.
She said she hadn't talked with her father for over a year. According to her, her mother's side of the family is super chill with it.
She recalled her grandmother pulling her aside and telling her that she was proud of what she had been doing during her visit to her hometown.
About her past relationships
Bri was dating her boyfriend until she caught him cheating on her.
She was 18 when she got charged with assault for scratching her boyfriend's face after she found him in bed with another girl.
She got blacked out and beat him so badly that the mother called the police.
After her boyfriend showed the scratches to the police, she was charged with two harassment charges. He was her first-ever boyfriend.
She was rumored to be dating Jake Paul
Bri was rumored to be dating Jake Paul after his breakup with his ex-girlfriend Julia Rose.
The rumor of them dating swirled up after they shared the pictures of them sharing an intimate kiss on the beach.
Bri, while appearing on TheSync Podcast, revealed her relationship with Jake Paul.
Bri said Paul messaged her on Instagram initially, after which they face time, and Paul invited her to Puerto Rico.
It was their first conversation ever. She asked if she could bring her best friend because she felt uncomfortable alone.
So, she and her best friend headed to Puerto Rico the next day.
She said they got each other name tattooed on the very first day before she revealed that it was basically like a throuple and to show their dedication and commitment to the throuple.
They hung out in Puerto Rico for a week, then went to Miami for a few days before everyone headed back to their homes.
It was almost instantly after that Paul was like, let's not really do this anymore, and pretty sure you got it covered up a few later, she recalled.
According to her, to have a name tattooed of a public figure was so much because whenever she would post a photo on her Instagram, people would tag him, and she used to get DMS all the time, so it was kind of relief for her that she no longer has to be seen with him.
But she said she was curious to know how he was as a person. She found him freaking sweet, contrary to what most people think of him.
Her eyes almost fell off
Bri shared about the health scare that she recently experienced this year. She started by breaking her foot.
She was drunk on a lime scooter and crashed onto the wall, which resulted in breaking her foot in half.
Then she flew off the jet ski and broke off her ribs as she went full speed. She most recently almost lost her eye.
Admitting to sleeping with her contacts a little bit more than she should, Bri said she slept with contact, and when she woke up, she felt like something was in it.
It was not a contact lens but a scratch, so she went to her bathroom and looked in the mirror, where she saw her eyes fully red.
Then she took her contact out, but it wasn't going away. In the end, she went to the ER and discovered that her cornea was severely scratched and infected.
She said she was going to do LASIK eye surgery in the next six months.
She is a minimalist
Bri describes herself to be a minimalist. She lives in a tiny little studio apartment in Hollywood which, according to her, is very frugal.
She doesn't spend a lot of money. Her biggest purchases are shoes and bags.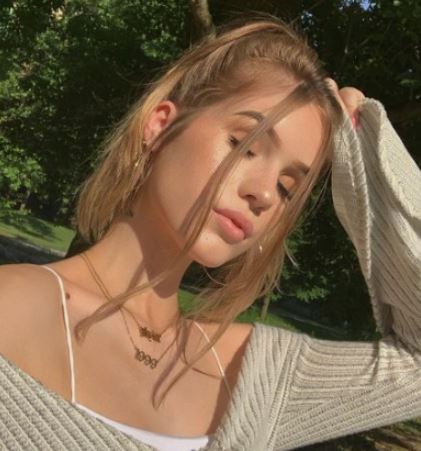 Net Worth
Bri is a self-made millionaire at a young age. She has a net worth of around $2 million.
Age
She was born on February 21, 1999. She is currently 23 years old.
For Amazing Articles Of Your Favorite Celebrities,
Stay Tuned To vergewiki
Updated On Thu Feb 09 2023 Published On Wed Feb 08 2023 By Sabina