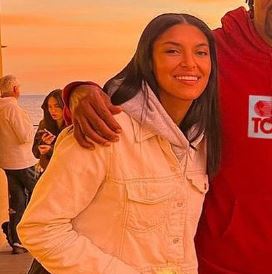 Sierra Pippen is well known for being the daughter of American former basketball player Scottie Pippen.
Sierra was born on February 17, 1995, in the United States. When we look at her Instagram bio, she describes herself as an athlete.
Parents of Sierra
Sierra was born to her father, Scottie, and mother, Yvette DeLeone, but she was never accepted by her father as his biological daughter.
Her parents were never married to each other. The couple first met each other at a basketball event in 1992 and started dating each other.
They even got engaged after dating for a year. They got separated in the Spring of 1995.
Yvette even filed a case against him for domestic violence, where she said that he forcefully grabbed her hand and pushed her.
Does Sierra have any siblings?
Sierra was the only child born to her parents. But she does have half-siblings from her father's other relationship. She has four half-brothers and three half-sisters.
Her half-sibling, Antron Pippen, was born on December 29, 1987, from the relationship of Scottie with Karen McCollum and died on April 19, 2021.
She also lost her other half-sister, Tyler Pippen, who was born on July 20, 1994, and died on July 29, 1994.
Her other half-siblings are Scotty Pippen Jr. (born on November 10, 2000), Preston Pippen (born on August 26, 2002), Justin Pippen (born on July 11, 2005), Taylor Pippen (born on July 20, 1994), and Sophia Pippen (born on December 26, 2008) respectively.
Scotty, Preston, Justin, and Sophia were born to Scottie with his ex-wife Larsa.
Taylor and Tyler were born from the relationship of Scottie with his ex-girlfriend Sonya Roby.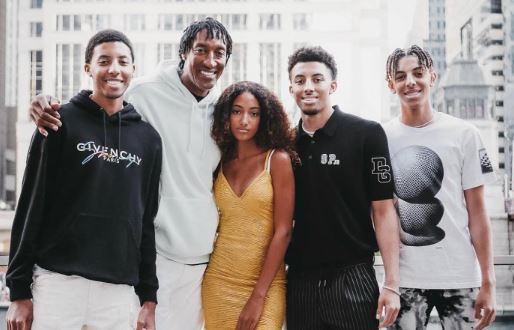 About her father, Scottie
Scottie Pippen was born on September 25, 1965, in Hamburg, Arkansas, United States.
He is a former American professional basketball player who has been a six-time NBA champion since his debut with the Chicago Bulls.
He used to play from the position of small forward.
The Bulls retired his number 33 on December 8, 2005, and the University of Central Arkansas retired his number 33 on January 21, 2010.
Scottie is now the Senior Advisor of the Chicago Bulls.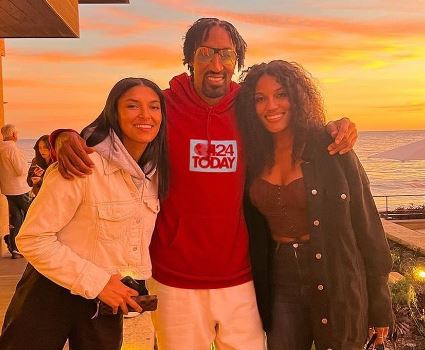 Sierra was jailed twice.
In April 2015, Sierra was jailed for drunkenly walking into an Iowa hotel and urinating on the lobby floor.
Secondly, she got arrested for getting in a fight with the same respective hotel's security. Later, she was released on a $500 bond.
Scottie on his famous battles throughout life
In an interview with GQ Sports, Scottie said that during his career, he enjoyed beating up New York Knicks.
He added that the Knicks were a great team in the 90s.
They were just as good as the Bulls, and they felt like it was their time to win and they were the team that was able to keep them down.
Scottie on the reason behind publishing his book "Unguarded."
Scottie, in an interview, talked about his book "Unguarded" and how he always wanted to tell his story a little bit about his career and being from a small town.
Just how his journey went for him to get to the NBA, and in the last few months, he had time to think about the book.
And after a lot of thinking he met his writer, Michael, and they decided to put it together.
He added that it's something he wanted to do to be able to tell his story about what it was like growing up and trying to reach a dream.
Net Worth
The net worth of Sierra is under review. Instead, her father, Scottie Pippen, holds a net worth of $20 million.
Age
The age of Sierra Pippen is 28 years old.
Updated On Wed Aug 30 2023 Published On Wed Aug 30 2023 By Smity