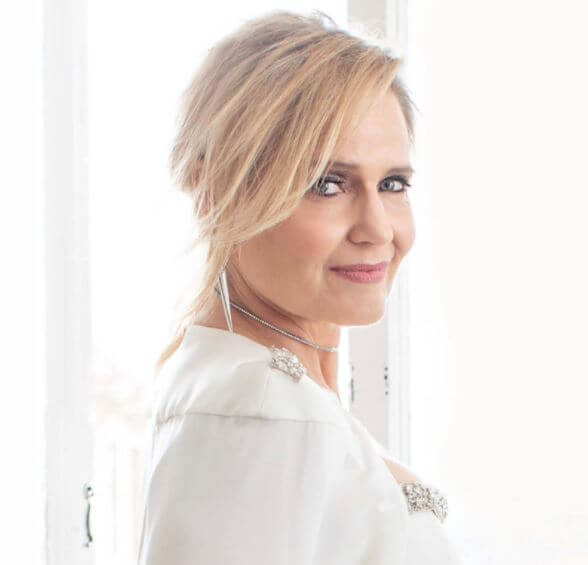 An award-winning interior designer, Shaynna has been selling houses since 2008 through her reality show Selling House Australia.
The show is about helping the property owner of Australia sell their properties at a better price.
The procedure goes with accessing the property and then renovating the property to show the property's advantages.
They make changes with the benefit of getting the best price by highlighting the architecture and selling point.
The transformation of the house is usually incredible, with Shaynna's sense of style.
After the transformation is complete, they put the property on sale.
The entire transformation process is telecasted in a 60-minute show.
Shaynna's iconic sense of style makes her unique and extraordinary
Sometimes the transformation of property is beyond imagination.
Shaynna Blaze uses her style through her black canvas interiors, including extraordinary furniture, tiles, lights, candles, and artwork to make the house liveable.
She is passionate about changing the property and bringing it into a romantic, emotional notion so that people want to live that dream.
She found her black canvas interiors in 2005. Her passion for interior design is reflected on her work.
She has helped the property owner who has been struggling to sell their house due to a lack of ideas and has helped them fix their problem, turning the projects into million dollars from their moderate budget with her outstanding interior design skills.
Overcoming the challenges that are coming to her career, she is actively dedicated to her work.
Her perfect sense of style has excelled her career to the top, showcased by her show.
She has transformed even the worst and Messier home into worth living.
During the renovation, they are sending the useful stuff that the owner feels unwanted to the charity.
Her work has reached millions of people and is currently in high demand.
She is successfully meeting the expectation of people.
Sold her Melbourne house of 15 years in more than expected price
Shaynna kept her own house on sale in 2017, the Ringwood North family home of 15 years, where her children grew up.
The four-bedroom property was sold after it was listed Melbourne family home on sale.
The house had tiled timber floors, a lavish dining and living room, modern kitchen and bathroom appliances.
Though the exact amount is not disclosed, the amount was between $1.19-$1.29 million, which was more than expected.
Her Melbourne's family home she sold three years back
Inside her four-bedroom house
Shaynna as a judge and business owner
Because of work, she was approached as a Judge in 2012 for Australian longest-running reality show "The block."
The reality show is based on the renovation and styling of the houses and apartments where they compete against each other to sell them at the highest auction price.
She further hits the show" Buying Blind," as a judge, the show based on a home renovation where the couple will take the risk for the home of their dreams.
Besides that, she has her own YouTube channel where she gives tips for home styling.
She has her website named "shaynnablaze.com," where she can view the stunning art of work.
In 2017, her online shop was launched on her website, where we can get to buy her spectacular art and designs.
Her artwork has stunned millions of people, and are looking forward to collaborating with her in their projects.
As an author, she wrote books based on interior design to help the people select designs.
With more than 20 years of experience, she has succeeded in making a dream come true of many property owners.
Fifty-seven years old Blaze and the mother of two is indeed a source of inspiration for many people.
For Amazing Articles Of Your Favorite Celebrities,
Stay Tuned To vergewiki