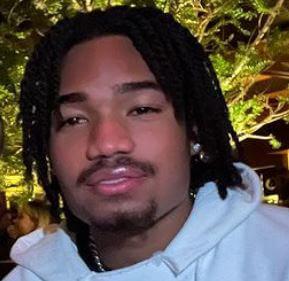 Facts of Shawn Howell Wayans
Shawn Howell Wayans is a famous American star child born in Wayans Family, a successful Hollywood family.
He is famously known as the son of Marlon Wayans, an actor, comedian, producer and writer and mother, Angelica Zachary.
He was born in Los Angeles, California, alongside his elder sister Amai Zackary Wayans. He is of mixed racial background as his father is an African-American, and his mother is half Japanese and half African-American. He was named after his uncle Shawn.
Early Childhood
Marlon was born in New York City and is the son of Elvira Alethia and Howell Wayans.
He came from a moderate family background as his mother was a homemaker and his father was a manager of a supermarket.
He grew up along with nine siblings as the youngest and tenth child of his parents in the hometown.
Marlon's Rise to Fame
His acting career began with his pedestrian role in I'm Gonna Git You Sucka in 1998.
He is also known for his collaboration with brother Shawn Wayans in the sitcom The Wayans Bros, which aired between 1995 to 1999.
His role in Requiem for a Dream showed a different role apart from the regular line in comedy.
He further appeared in other films, including Norbit, The Heat, Fifty shades of Black, etc.
Relationship
Marlon and Angelica made a very beautiful couple. They met around the year 1992 and spent decades together as partners.
The couples never got tied into the bond of marriage, but since they were together for so many years, people assumed that they were married.
They separated their ways in 2013. Though being apart as a couple, they still are seen together and share a special bond of parenthood.
Marlon has never left a chance to appreciate what wonder Angelica is and openly expresses his utmost love for her through his social media accounts.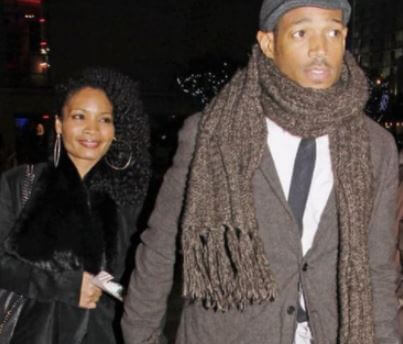 On Parenthood
Shawn is blessed with amazing parents who are affectionate and understanding.
Marlon is passionate about their children's choices and shows support in everything they do. He is seen supporting Shawn in his basketball match.
Amai has revealed her identity as a Male Identified lesbian (MIL), and her parents have full support for her.
On Separation
It came as a heated controversy when Marlon was seen with a woman in a yacht in St. Barts, according to Ice Cream Convos and several photographs surfaced of the event. It is said that he cheated on her.
The separation was very tragic for the kids.
The reason behind their breakup is not disclosed by them; however, it seems he still has a soft spot for her.
In an interview with Hollywood mask, he said that at the end of the day, he only loves the women with whom he had two children with his heart.
Wayans: A Hollywood prodigies
The Wayans Family is blessed with amazing talents.
Along with Marlon, his siblings Ivory Wayans, Shawn Wayans, Kim Wayans, Damon Wayans, Chaunte Wayans and Dwayne Wayans are also famous in this line of work.
They are an American show business family who has worked on several projects, including Scary Movie Film Series, The Wayans Bros, In living Color, Little Man and so on.
Social Work
Marlon has humanitarian attributes within him, and his philanthropic works include support to Get Schooled Foundation, Keep a Child Alive, the Los Angeles Police Memorial Foundation and so on.
Shawn's dad flashed out his secret to never aging
Shawn's dad Marlon on the show, revealed how he did not age. Marlon instantly replies,
"Black don't Crack unless you smoke it."
So, he further explained that for every crackhead he knows, there is no such thing as a young crackhead. He also says that once your molar goes, you are officially old.
He stays young as he takes lots of vitamins, after which he takes out the packets of vitamins from his suit's pocket. Marlon revealed he takes a total of 150 vitamins a day.
He explained having pro-biotic and all those multivitamin packets. Basically, Marlon says that he looks like a vitamin drug dealer.
When asked why he wanted to take so much of vitamins, the artist says that because he wanted to live. He wanted to live young.
He confronted that he still wanted to be in the club, and all he was waiting is that when his kids got older, he is going to be the daddy in the club with his kids.
Marlon also shared that he tells this thing to his kids, and they get embarrassed by him too. Marlon then recalls attending his high school reunion.
It was his 25th high school reunion.
Marlon shared that he didn't have any idea of him looking young until and unless he went to the reunion. He shared how the people came to him and said he was in their class.
To which Marlon replied, saying was you the teacher of him. Other than that, Marlon stated that his mom is like the groundhog.
His mom came to their movies, and that's when they knew that it was going to be a hit. If his mom walks out of the movie before halfway through, it is always a hit.
He gave an example during the time of the Scary Movie when Shawn got the thing in his ear, his mom had a broken leg at the time, and when that scene came, she was like, Ooh, and his mom military crawled out of the theater.
Net worth
Shawn is seen having a lavish lifestyle as his father has a successful career. The net worth of his 49 years old father, Marlon, is
| | |
| --- | --- |
| Net worth | Source |
| $40 Million | Actor, writer, producer, director |
Age
Shawn Howell Wayans was born in this loving family on February 3, 2002, and is 20 years old now.
For Amazing Articles Of Your Favorite Celebrities,
Stay Tuned To vergewiki
Updated On Sat Jul 23 2022 Published On Mon Feb 07 2022 By shaumya