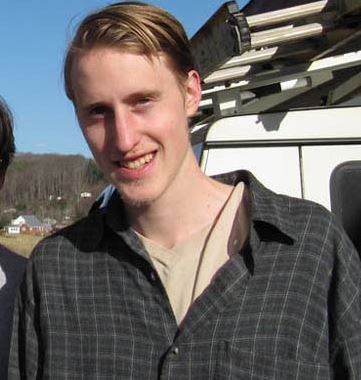 Facts of Samuel Walker Shepard
Samuel Walker Shepard is the son of Sam Shepard. He was born to Sam and Jessica Lange.
Professionally, Samuel serves as a musician and member of the Down Hill Strugglers.
Sam's real name is Samuel Shepard Rogers III served as an American actor, author, director, screenwriter, and playwright.
Originally, he belonged to Fort Sheridan, Illinois, United States.
For Amazing Articles Of Your Favorite Celebrities,
Stay Tuned To vergewiki
Is Samuel a single child of his parents?
Well, Samuel is the second son but the third kid of Jessica and Sam.
He grew up with his half-sibling Jesse and Hannah, along with a half-brother named Shura Baryshnikov.
Shura was born from Jessica's previous relationship. Talking about Jesse, he is the author of Jubilee King book.
Jesse is the eldest sibling of all. He was born to Sam and O-Lan Jones. Jesse has followed the footstep of his dad and became a writer.
In the release of his book, he with his dad did a joint reading at City Lights situated in San Francisco.
Hannah, on the other side, serves as the administrative assistant and an activist.
Hannah completed her studies at Minnesota's Stillwater Sr. High School and later at Sarah Lawrence College in the year 2008.
Hannah serves in the company name Hawthorne Valley Association located in upstate New York.
Hannah is also active in various charities and foundations, which also include African solutions to African problems and supports orphans and kids who are vulnerable to Aids in South Africa.
His parents were never married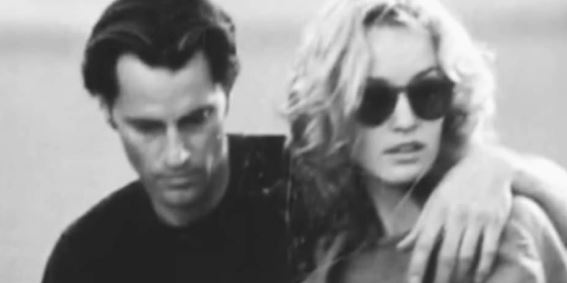 Sam and Jessica were not married, but the individuals started dating each other in the year 1982 on the set of Frances movie.
They went their own ways in 2009. Nevertheless, they didn't announce their separation until 2011.
Sam later stated they had numerous dramatic ups and downs while in the relationship.
However, he also accepted the fact that they were an incredible match. Sam also stated how she was the only woman he could live with.
Also, praising the lady for having full honesty.
On the other side, when asked about Sam, the lady stated that he wasn't easygoing and funny as every people have their own dark side.
Also, he does it with a sense of humor. Other than that, she praised him as a great and natural man.
Not only this, she shared how she had been in a relationship with many famous people and said that no one is great in comparison to Sam's maleness.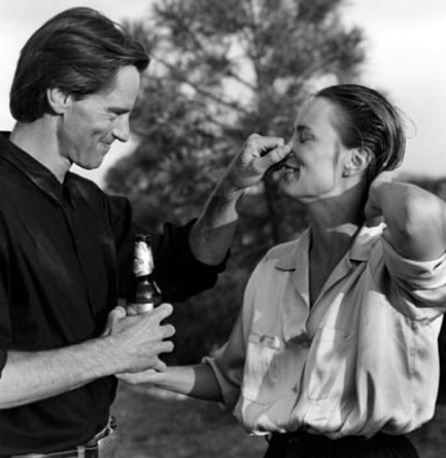 Reasons for Sam's demise
Sam is no more in this world as he died at the age of 73 due to the complications of ALS. Basically, ALS is a form of motor neuron disease.
Sam had been struggling with this disease privately in the last stage of his final years. Despite going through the hard times, he stayed up hard at his work.
Other than that, his long-time editor at Knopf, named LuAnn Walther, says that the actor had faced and lived with this neurodegenerative disease for many years.
Also, adding the artist was very private and had a shy nature from publicity. That's the reason he was silent about this situation too.
Despite being so difficult for him, he was continuously writing and published his final project of fiction titled 'The One Inside' in February.
Another source also shared that the artist wanted to keep this phase of his life private as he lived in Kentucky peacefully and also the place where he took his last breath.
Sam was captured at a party back in 2015 with his mate Patti Smith. At that time only, the disease began to take its toll. However, the artist was magnetic as ever.
Last but not least, even though the man did not spoke anything about his health, he wrote a bit in his book stating a man who is unable to get up from his bed in the morning time and at the same time felt that both limbs weren't connected to the drive of his body.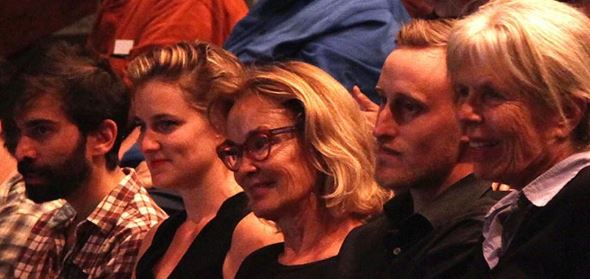 About his mother
His mother is a recipient of two Academy Awards, three Primetime Emmy awards, and a Tony award. But how did her acting career start from?
In 1968, his mother dropped out of the University of Minnesota in order to marry her fellow student, a Spanish photographer named Paco Grande.
In 1970, she moved to Paris to study mime.
While studying mime in Paris, she realized that she had to find something else, so she moved to New York to study acting.
She started working as a waitress and also modeled for the Wilhelmina Agency.
She then got a call from Wilhelmina saying that Hollywood producer Dino De Laurentiis had asked her if she would send some models from her agency for the audition for the part in the 1976 film King Kong.
Until that point, she was taking classes and thinking it was going to take years before she was ready to actually do anything to perform.
Still, it was a free trip to California, and she was stone-broke, so she thought she had nothing to lose and went for the audition.
She landed the role in her very first audition.
Lange said that she was not prepared when the movie was released and went to shock after all the media attention and all.
According to her, everyone dismissed her after that except for American film critic Pauline Kael who still had great things to say even about that performance.
She then went into a state of withdrawal. She didn't want anything more to do with it.
Lange said it was hurtful at the time, but when she looks back now, it wasn't terrible.
Still, she was just so vulnerable and unsuspecting at the time of what that was going to be like when suddenly she was everywhere on the cover of the magazines where everyone was reviewing her performance, for which she was not prepared.
After King Kong, she went back to New York and started taking acting classes once again to slowly work her way into the world of theater.
She was not thinking of movies. But then, in 1979, Bob Fosse's film All That Jazz came along where he had written a part for her.
Then there was an audition for Postman, and the editor of the Postman was directing the story of Francis Farmer.
By the time she did Postman, she felt like she was beginning to learn what this was about. Then she went on and on with other movies.
Net worth
Since the financial description of Samuel Walker Shepard is not available yet, his father, Sam, had a total estimated net worth of 10 million dollars at the time of his demise.
| | |
| --- | --- |
| Net worth | 10 million dollars |
| Income source | American actor |
Age
Samuel is 36 years old.
Updated On Sat Aug 19 2023 Published On Sun Jul 30 2023 By shaumya