Sally Turner is famous as a celebrity mother.
She is the mother of British actress Sophie Turner, famous for her role as Sansa Stark on the HBO fantasy drama series Game Of Thrones, for which she landed an Emmy Award nomination in 2019.
She was nominated for Outstanding Supporting Actress in Drama Series.
Sally is a nursery school teacher.
For Amazing Articles Of Your Favorite Celebrities,
Stay Tuned To vergewiki
Married to her husband
Sally is happily married to her husband, Andrew Turner, who serves for a pallet distribution company. Together, they welcomed three children.
After giving birth to two sons, Will Turner and James Turner, she was pregnant with Sophie and her twin, but unfortunately, her twin died in Utero.
Sophie's two brothers are nine and seven years older than her.
In an interview with Dr. Phil, Sophie jokingly said she asked her mother if she was a mistake because she didn't think her parents planned.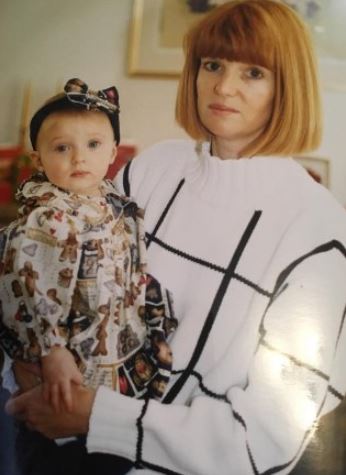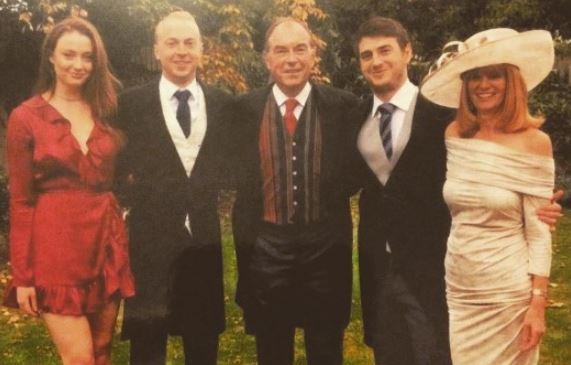 She freaked out after she discovered that her daughter had landed a role in Games Of Thrones
In an interview with Vogue Paris, Sophie revealed that she didn't tell her parents that she auditioned for Game of Thrones, but her parents eventually found out.
According to her, the casting director, Nina Gold, visited her school, and she and her friends auditioned, thinking it was a fun thing to do.
She then got callback after callback, and she went to those callbacks. Her parents discovered when she was in the final seven.
Her mother freaked out and told her dad that she wasn't sure they could do it, but her dad asked her to let her do saying that was what she wanted to do her whole life.
Sophie and her husband have decided to call it quits
Sophie and her husband, Joe Jonas, have decided to part their ways after four years of marriage.
According to E! News, Jonas filed for divorce on the 5th of September, 2023, in Miami Dade County, Florida.
As per the court filing, the marriage between the parties is irretrievably broken.
It also stated that their two daughters have been residing with Jonas in Miami and other locations and that it is in the best interest of their minor children.
The documents also confirm that the soon-to-be ex-couple had a prenuptial agreement.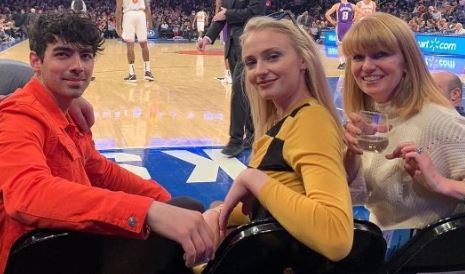 Sophie and Jonas started dating in 2016. They got engaged the following year in October before getting married in 2019. The wedding was very private.
Her daughter opened up about her battle with depression
Sophie opened up about her battle with mental health struggles while appearing on Dr. Phil McGraw's podcast Phil In The Blanks back in 2019.
She revealed that she suffered from depression for about five to six years, and the biggest challenge for her was getting out of bed and out of the house.
"Learning to love yourself is the biggest challenge," she said.
According to her, she had a very happy childhood, but she felt she was alone, and that was because social media at the time was on the rise and all her friends were going to University, but she wasn't.
She was working at the time and was still living with her parents, and her brothers were away.
It wasn't until she hit puberty at 17 she began struggling with depression. Her metabolism was slowing down massively, and she was gaining weight.
And on the other side, there was social media scrutiny. She said social media sort of contributed to her depression. It was definitely a bit of a catalyst.
She used to get bothered by negative comments.
People in the comment section used to comment about her body, saying Sansa (the character she plays in Game of Thrones) gained 10 pounds, she needs to lose 10 pounds, she got fat, etc.
She used to be called she is not a good actor, and she just believed it, which eventually started affecting her ability to work.
While at work, she used to tighten her corset a lot and got so self-conscious that she would try out different things in acting.
She would be concerned about her angles, her face, and her nose, which would just affect her creatively.
She said she couldn't be true to the character because she was worried about Sophie.
Sophie further went on to say that she had no motivation to do anything or go out, even with her best friends.
She would just cry and cry over getting changed and having to put on clothes.
She also revealed that she didn't tell her parents until less than a year, she said at the time.
They were not aware of what she was going through because she moved out of the house as soon as she turned 18.
She credited her therapist and her soon-going-to-be ex-husband, Joe Jonas, for helping her realize that she does have some redeeming qualities.
She now tries not to read social media occasionally little things, but she does not let people tag her photos on Instagram, or if they do, she can't see it, and she tries not to read comments, she added.
Net Worth
Her net worth is currently under review. As of now, we have the net worth of her daughter. Her daughter has a net worth of $10 million.
Age
Her age is currently under review, but her birthday falls in the month of April.
Updated On Thu Sep 07 2023 Published On Thu Sep 07 2023 By Sabina