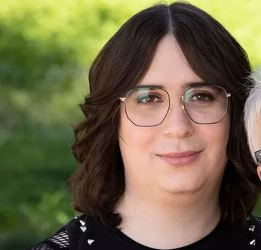 Ruby Guest is the daughter of American actress Jamie Lee Curtis.
She is an adopted daughter of Jamie Lee and her husband, Christopher Guest, who is an American-British screenwriter, composer, actor, and musician.
Ruby is a video editor for a gaming personality on YouTube.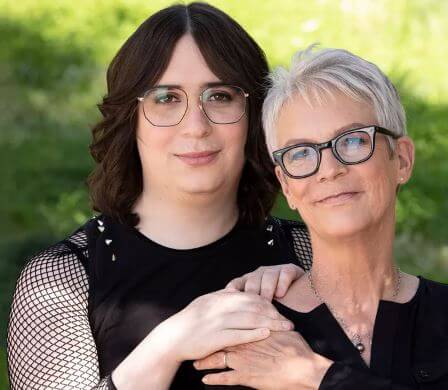 Came out as a transgender
Ruby came out as a transgender person in 2020.
Ruby and her mother, Jamie Lee, sat down with People to discuss her journey of coming out as a transgender person, where Ruby shared what it was like coming out for the first time.
According to Ruby, it was scary because she was going to tell them about herself something they didn't know.
It was intimidating, but she was not worried because she had nothing to worry about as she had her back, her parents, who had been so accepting of herself, she said in an interview.
Jamie Lee said it's about speaking a new language, new terminology, and words and that she is new at it.
She is not someone who is pretending to know much about it, and she is going to blow it and make mistakes.
She would like to avoid making big mistakes, she continued. When Ruby was about 16, a transgender friend of hers asked her about her gender.
She told them that she was male, but deep down, she knew she was different because of the negative experience in therapy, and she was afraid to come out.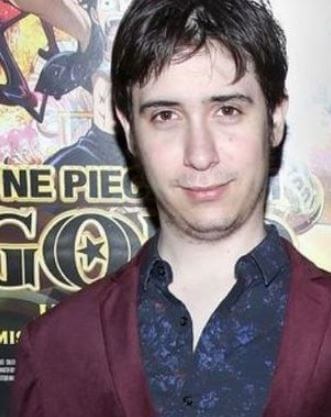 She has an elder sister
Ruby has an elder sister Annie Guest who is ten years older than her. Like Ruby, Annie is also an adopted child.
Despite being the children of a celebrity, both Annie and Ruby love to live private life.
Married her fiancee
Ruby married her fiance Kynthia on May 29, 2022.
Her mother, Jamie Lee, officiated her in a World of Warcraft-themed wedding that was held in the family backyard.
Jamie Lee took her Instagram to share the pictures of a newlywed couple with the caption that read, "Yes, they do and did! Married! Ruby and Kynthia 5/29/2022.
While appearing on Jimmy Kimmel Live in March to promote her new movie Everything Everywhere All at Once, Jamie talked about Ruby's Cosplay wedding to her fiancee.
She said her eldest daughter Annie married her husband Jason Wolf three years ago in the backyard, and her youngest daughter Ruby and Kynthia were getting married in the backward and that she was officiating in May.
She also revealed that they were having a cosplay wedding where everyone would appear in costumes, and also she would be in costume to officiate the wedding.
She also said that they were going to have a beautiful picnic, and since both of her children would have been married in her backyard, it would bring her to tears.
Ruby and Kynthia picked up a costume for her. She wore Jaina Proudmoore's costume.
Her parents knew each other for just four months before they got married
Her parents, Jamie Lee Curtis and Christopher Guest have been happily married since 1984.
Jamie Lee shared her story about how she met her future husband and how they got married during an interview with Kelly Clarkson on The Kelly Clarkson Show.
According to Jamie Lee, it was in the year 1984 when she was turning the page of a Rolling Stone magazine she saw the picture of three men with their arms around each other.
Pointing towards the picture on the right, she said to Debra Hill that she was going to marry him, to which Debra said he was an actor, Christopher Guest.
Jamie had never seen him before. Debra then said that he was with her agency.
The next day she called his agent and left her number, but Christopher never called her, she said.
So she dated somebody else for a couple of months and broke up with him.
She took that person to the airport and, after that, picked up Melanie Griffith and her then-husband Steven Bauer after which three of them went to Hugo's in West Hollywood.
There, her eyes met the eyes of Christopher, who was sitting two tables away and waved to her, to which she responded, waving him back.
Just two minutes later, he left, but the next day he called her. Christopher was leaving to do "Saturday Night Live." He left for a year.
At the time, she was making the movie "Perfect." They got engaged on 13 September and got married in December of the same year.
She also said they had known each other for four months and had never spent more than three days together.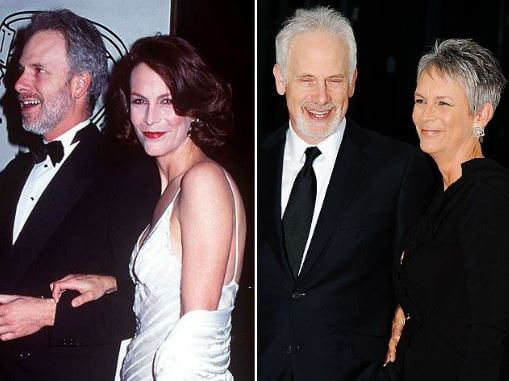 Net Worth
Her exact net worth is currently under review. As of now, we have a combined net worth of her parents.
The combined net worth of her parents, Jamie Lee and Christopher, is $60 million.
Age
Ruby was born in 1996. She is currently 26 years old.
For Amazing Articles Of Your Favorite Celebrities,
Stay Tuned To vergewiki
Updated On Fri Sep 09 2022 Published On Sun Sep 04 2022 By Sabina