Ross Naess is known as the son of legendary singer Diana Ross.
His Family
Ross is the son of Diana Ross and Arne Naess Jr. His father, Arne, was a Norwegian shipping magnate, businessman, and mountaineer.
He died in 2004, after falling over 300 feet while climbing a mountain in South Africa.
He is the grandson of Ernestine Moten, August Oskar German, Fred Ross, and Sr. Kiki Naess.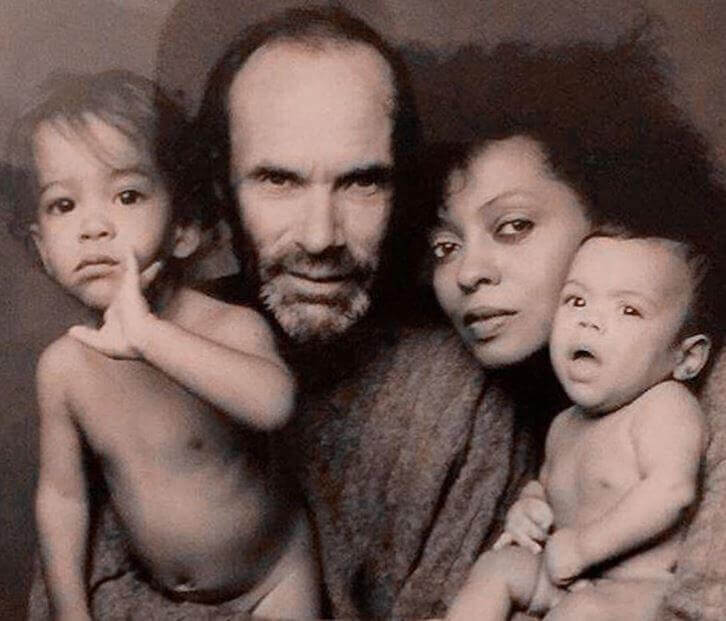 The above picture consists of Ross's parents and brother Evan with a caption
'Family. Miss you, dad...
His Siblings
Ross has nine siblings.
They are Chudney Ross, Rhonda Ross Kendrick, Evan Ross, Tracee Ellis Ross, Christoffer Naess, Leona Naess, Katinka Naess, Nicklas Naess, and Louis Naess.
Evan Ross and Ross Naess are Diana and Arne's sons. Rhonda, Tracee, and Chudney are his half-sibling from her mother's side.
Rhonda is the daughter of Diana and Motown Chief, Berry Gordy, whereas Tracee and Chudney are Diana and Music executive, Robert Ellis Silberstein's daughters.
Christoffer, Leona, Katinka, Nicklas, and Louis are his half-siblings from his father's side.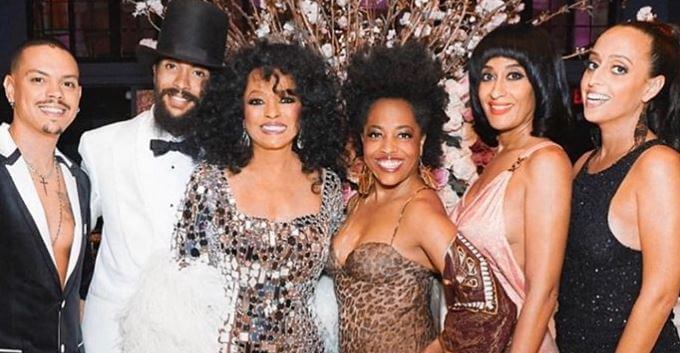 The above picture consists of Ross with his mother and siblings with a caption
'Happy Mother's Day!'
His Love-Life And Marriage
Ross and Kimberly met in Los Angeles over a decade ago through a mutual friend.
Kim later attended a summer get-together at Ross' apartment. It was then "they hit it off" as per Kim.
Ross was heading to college in the fall of 2006, which feared him a long-distance commitment.
So Kim took the initiative and asked him out. As per Kim, they were inseparable when Ross finally had to leave for college.
After dating for ten years, he finally pops the question on their ten years anniversary when Kim was nine months pregnant with their first child, Leif.
After 11 years, six cities, three dogs, and two babies, the love duo took the wedding vows in June 2017.
The wedding ceremony took place at Rancho Dos Pueblos in Santa Barbara.
Kim was seven months pregnant with their second child, Indigo, during the wedding.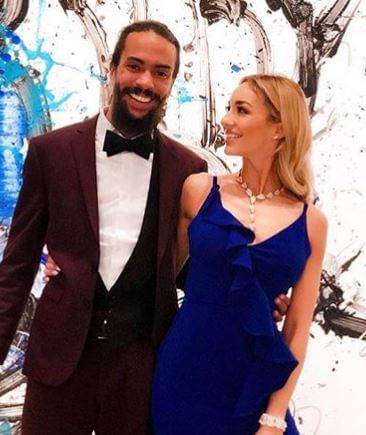 The above picture is posted by Ross with his wife Kimberly with a caption
'My love.'
Diana Ross shared her feelings after the funeral of her ex-spouse
Diana Ross talked about her and her son's feelings after the demise of her ex-husband. She told, that moment had been the most difficult situation ever faced by her and her sons.
She also stated that it had been a great loss to them. The host also asked about the funeral ceremony, to which she replied saying it was a hard yet most beautiful day.
She shared there was a rainbow in the sky. Moreover, she felt happy how her sons and daughters told some beautiful words at the ceremony.
During an interview, she was asked to describe her late husband as a person, to which she immediately reacted, stating him as an extraordinary human being.
Not only this, she said one word is not enough for him as he was great in many other things, such as a great mountaineer, adventurous, charming, lover, romantic person, great businessman, fearless, and many more.
Just in the middle, we could see the tears in her eyes. He will be missed, Diana added. What other interesting questions does an interviewer asks her. To know, visit the link below.
Awards and Achievement of Ross Naess
No doubt, Ross Naess had earned a lot in his life. Unlike others, the man comes from a wealthy and famous family at the same time.
That's why Ross also chose to walk down the same line and he is now recognized as a successful businessman.
Not only one, but he is actively involved in numerous jobs for a living. Sadly, as of now, Ross hasn't achieved any award nor been nominated for any award function.
Nevertheless, his life is great and fulfilling. It's all because he was, has been, and will be doing the things he always loved doing or was passionate about, no matter what, from his early age till the old.
His parents were poles apart
His brother Evan Ross revealed his parents were poles apart during an interview. Having been born to a celebrity mom and billionaire dad, Evan and his siblings were privileged with a luxurious lifestyle while growing up.
But his mom and his late dad were poles apart. According to him, his mom is like, I work for my money and want my kids to live in a certain way while his dad was the opposite.
He used to be mad at their mom when she used to fly them in first class with her because he wanted them to fly in economy class despite owing a lot of money.
His dad lived a very simple life and was not into materialistic things, but her mom, even for a month if she had to travel anywhere, would take with her bags and bags full of clothes and various kinds of stuff they needed.
But at the same time, he also credited his mom for instilling in him and his siblings the value of family is what matters the most rather than materialistic things.
He added that both of his parents worked for everything they had and never treated their children as though they deserved anything.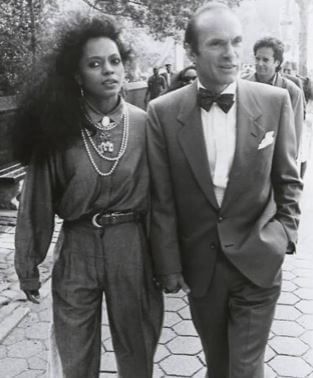 He and his brother do not want their memory with their late father to be a distant memory
Both Ross and his brother Evan Ross miss their dad every single day and are making an effort to pay tribute to their late father.
In the Ashlee + Evan video in 2018, Ashlee revealed that Evans was going to climb the mountain, and Ross would be joining him.
Paying tribute to their late father, the brothers climbed the mountain, which aired on the Ashlee + Evan video.
Evan, in the video, said climbing reminds him of his father in a good and a sad way sometimes, but he felt that his father wanted him to do it so his father would be proud.
Ross expressed his happiness that his brother climbed the mountain and told Evan that dad would have loved it but definitely be proud of him that he did.
Evan wanted to make sure they remembered everything and did not want it to become a distant memory.
He added he remembers his late father from his siblings, through places like Norway, Switzerland, his mom, who loved him so much.
Evan would have liked his father to have met his wife Ashlee and his daughter. He said his father was good with women and that he was special.
He was all in tears while remembering his late father.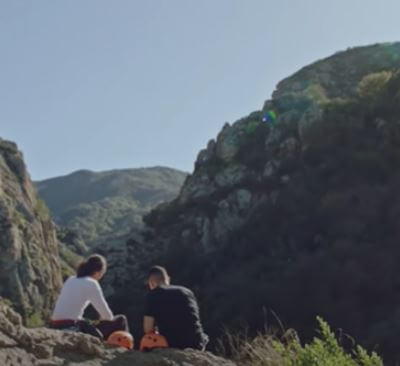 Net Worth
Ross Naess's net worth is estimated to be around $500 Thousand. As a photographer, he earns over $92 Thousand per annum.
However, his mother, Diana's net worth is estimated to be $250 Million, and his father, Arne's to be $600 Million.
How Does He Earn Money?
Ross is a photographer, businessman, and producer. He is the co-founder of a nightclub in LA named 'The Warick.'
He also owns 'Like a Gentleman Barbershop' and 'Untapped.' He is the producer of the movie named 'Acid Girls.'
Below is the list of his siblings and their net worth
| | |
| --- | --- |
| Name | Net Worth |
| Evan Ross | $30 Million |
| Rhonda Ross Kendrick | $20 Million |
| Tracee Ellis Ross | $16 Million |
| Chudney Ross | $500 Thousand |
The Bond Between The Sibling
Ross shares a fantastic relationship with his siblings. They all are equally attached to their mother, Diana as well.
They are always present around each other in every event, whether it be a marriage ceremony, birthday or festival.
We can see the bond they share through their posts on their respective social media handles.

The picture is posted by Ross's mother, Diana, with a caption
'Ross Family Together!...
His Hobbies
Ross is a keen adventurer and photographer.
He loves his 'Go-Pro' camera and enjoys making videos and taking photographs while climbing and taking part in different adrenaline-pumping activities.
He is a huge fan of the outdoors and traveling.
He is also an animal lover and has different pets like three dogs, two terrapins, two Giant tortoises, and several different species of lizards.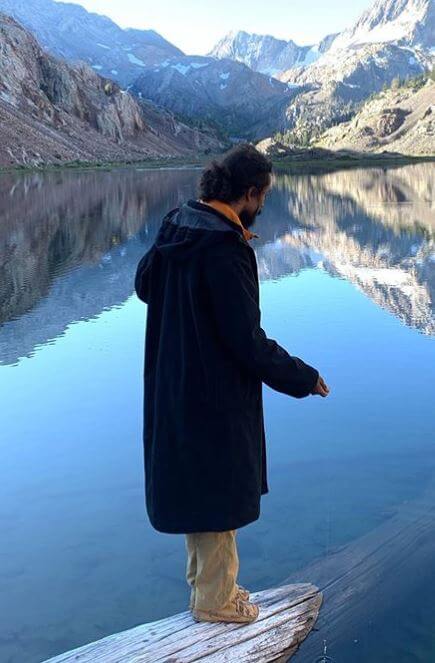 The above picture is posted by Ross with a caption
'Mammot lakes, CA...
Trivia
Ross Naess is born on October 7, 1987, which makes him age 33 as of 2020.
We collect most of the information about Ross Naess as it is difficult to find on other wiki sites.
For Amazing Biographies Of Your Favorite Celebrities,
Stay Tuned To vergewiki
Updated On Mon Apr 18 2022 Published On Tue Apr 21 2020 By paper-boat