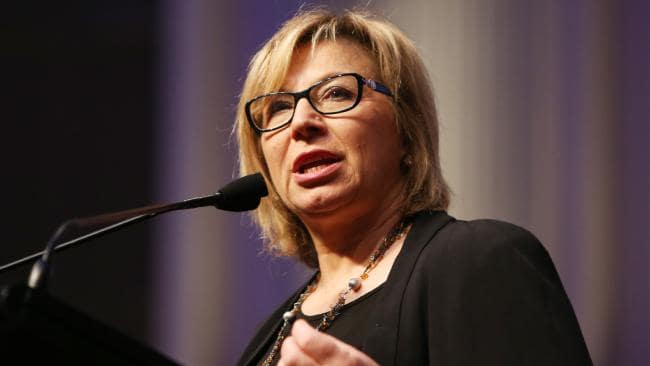 Rosie Batty is one of the most inspirational domestic violence campaigners. She is also known best as the Australian of the year in 2015.
She was also ranked 33 in the list by Fortune magazine in World's Greatest Leaders 2016. She became a domestic violence campaigner after her son was brutally murdered by his father named Greg Anderson.
Rosie Batty's net worth
The net worth of Rosie Batty is still under review.
Rosie Batty's story
Rosie Batty was born in 9 February, 1962 in Laneham, Nottinghamdhire which lies in England, United Kingdom. Her age is 57 years.
She lost her mother at a young age, when she was only six months old. She was raised by her father with her three brothers.
After the death of her mother, she was in trauma for a long period of time and said she could never really connect with any one even with her brothers or she could never have a husband as she feared that they will leave her.
She moved to Australia in 1988. Her story of how she became a domestic violence campaigner started after she met Anderson in 1992 at a recruitment company where they worked together.
They were a couple but it ended shortly after 2 years as he used to sexually assault Rosie Batty and after he attempted rape to one of her friends.
After about 8 years, she contacted Greg Anderson and resumed a sexual relationship with him. Shortly after resuming the relationship, she got pregnant.
She never planned to give birth to a child but she gave birth to a son by accident. Anderson continued to abuse her even during her pregnancy.
After her son was born whom she names Luke, she ended the relationship but even after the breakup he was still in contact with them.
Anderson threatened to kill Rosie Batty many times. He was also arrested, charged with many fines and intervention orders.
Anderson held a knife against Luke when they were in the car in April 2013.
After that Rosie Batty reported him to police and Anderson had no longer access to meet his son. But Anderson challenged the court hearing and got an access granted to meet his son, Luke in public while playing sport.
On 12 February, Luke, 11 years old was on the cricket practice in the sports oval in outer Melbourne suburb of Tyabb.
Anderson managed to separate Luke from other children and parents. Anderson stab Luke with a knife and murdered him.
Anderson died from the gunshots of police and self inflicted stab wounds in hospital after he threatened ambulance workers with knife while resisting being arrest.
After this incident she started to speak publicly speak about her experience and about how her son was killed.
She became an advocate for the victims of domestic violence.
She started to speak about lack of fund, perception of domestic violence, lack of communication between services, policy and procedures which could not protect her son and her.
She then formed a Luke Batty Foundation to help the children and women who are affected by domestic violence.
Updated On Fri Jan 24 2020 Published On Tue Apr 16 2019 By paper-boat