Raymond Griner is famous as the father of a record-breaking WNBA player, Brittney Griner.
Raymond is a retired deputy Sheriff and military veteran who served in Vietnam for two years.
For Amazing Articles Of Your Favorite Celebrities,
Stay Tuned To vergewiki
Married life and kids
Raymond is happily married to his wife, Sandra Griner. The exact date of their marriage is not known, but they are still together.
They share four kids together, a son and three daughters, including Brittney, the youngest of four.
Their daughter Brittney publicly came out as a lesbian in February 2013 during an interview with SI.com.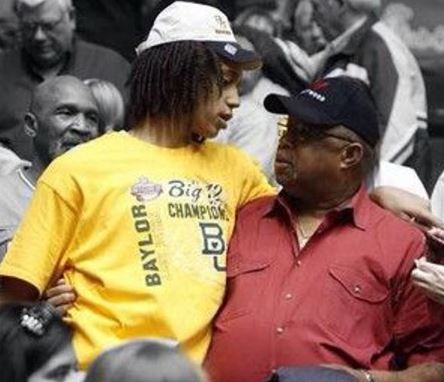 How did he react to his daughter's coming out as lesbian?
When Brittney came out to him and his wife, his wife was supportive of her, but he was not.
Raymond and his wife had no idea about the pain their daughter was going through from the sixth grade.
Brittney, in an interview with ESPN The Magazine, opened up about how she was bullied while in school and what it was like coming out to her parents.
According to Brittney, the bullying started in the sixth grade as she would get groped on her flat chest and would be asked, "What are You."
She chose to remain quiet, enduring all those bullies as she desperately wanted to fit in.
It was while at middle school she realized who she was after going through the web search "gay and lesbian."
She came out to Raymond and his wife in her freshman year, but Raymond was like, "I ain't raising no gay girl."
He set the rules at home and forbade Brittney from inviting her friends, either male or female. Brittney said coming out to her parents helped.
She gave herself little steps she would do, and each time she got good feedback or didn't get any feedback which was good because nobody really cared.
In ninth grade, she decided that she was just going to dress how she wanted to dress.
However, it was not that easy, as it became the topic of argument every time with Raymond.
Brittney moved out to stay with the Nimitz junior varsity basketball coach.
Though his wife and kids were supportive of their daughter, it took quite a time for him to accept the truth, but eventually, he did after she started playing for Baylor.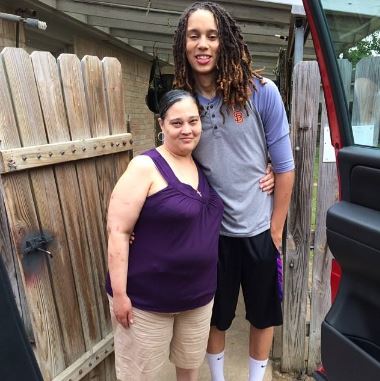 He expressed his gratitude to President Biden and his staff for getting his daughter out of Russia
Brittney was detained at the Sheremetyevo International Airport after she was arrested in February 2022 on d*ug smuggling charges in Russia.
She admitted to carrying less than a gram of medicinal cannabis into a country, but she said she never intended to break the law.
On the 8th of December, nearly after ten months, Brittney was traded for Russian arms dealer Viktor Bout who had served 11 years of a 25-year federal prison sentence in the United States.
After her release, Raymond expressed great relief and expressed his gratitude to President Biden and his staff in an interview with Fox 26 Sports.
He said that all of his stress had gone down like he got a 500-pound brick off of his back.
He further added to say that he would like to thank Biden and his staff for all of his time and effort and for his administration for what they have done to get her back home because, without him, they couldn't have done it.
Getting his daughter is the most important moment in his life out of everything he has experienced in his 73 years, more important than the two years he spent in Vietnam's jungle, and for that, he is appreciative of the President and vice president and their entire administration without whom it would not have been possible, he continued.
Raymond also said that he never lost hope as he knew she would get back one day though he didn't know exactly when because of his deep faith in Lord.
But at the same time, having to deal with Vladimir Putin not knowing what his next step would be and with that war going over, there was a side track too, he added.
Net Worth
His exact net worth is currently under review. As of now, we have the net worth of his daughter.
His daughter Brittney who is a two-time Olympic gold medalist with the Women's national basketball team and a six-time WNBA All-star, has a net worth of $5 million.
Age
He was born in 1949. He is currently 73 years old.
Updated On Sat Jul 22 2023 Published On Fri Jul 14 2023 By Sabina