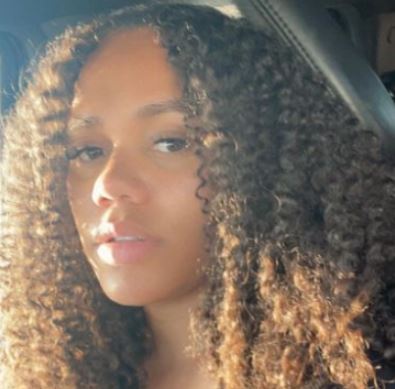 Peanut Nasheed is famous as the wife of American-born film producer, author, and internet personality Tariq Nasheed.
She is a former model. She was born Alexis Cobb.
For Amazing Articles Of Your Favorite Celebrities,
Stay Tuned To vergewiki
Married to the love of her life
Nasheed married the love of her life Tariq Nasheed in 2014. They dated for several years before tying the knot.
Together, they are blessed with four beautiful children, three sons, Mateo, TJ, and Asir Nasheed, and a daughter, Amira. Their daughter Amira was born in 2022.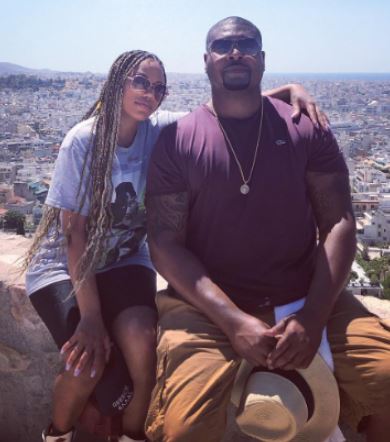 Nasheed, during a podcast, while talking about relationships, said that most relationships are about non-verbal communication and that they are built on non-verbal communication explaining that he and his wife do not talk, but their vibe is good.
They can be in the same room and not say anything, but they just click because their chemistry is there, and that's what a relationship is about, he said.
Her husband's childhood and early career
Her husband was born in Detroit, Michigan, but he was in Alabama, Birmingham for most of his childhood.
When he was around seventeen, he left Birmingham and went to Los Angeles all by himself, leaving everything behind.
According to Nasheed, he had just 100 bucks in his pocket when he moved to Los Angeles because he wanted to become a rap music producer.
Since he aspired to become a hip-hop music producer, he started working in small studios.
Besides that, he also tried his hands on many other things, like he had a little car shop that he used for rental and other little hustles.
He said dating and relationship was something that he would study, traveling around L.A. and other cities around the world and learning how people interact in different cities.
He found interest in it to study the art of the game.
He would study all the books and give relationship advice and would mix in the stuff he would read from the books with the stuff he would learn from the players and would then mesh together and get started as a game advisor.
Her husband's journey to the filmmaking and successful documentary series Hidden Colors
Nasheed started his career as a rapper and then as a dating expert under the K-Flex persona before transitioning into documentary filmmaking.
But how did his journey to filmmaking begin?
Nasheed's mom grew up watching H. Rap Brown, the activist, and the Black Panthers, so she would tell him the stories about the rallies that were taking place around that time in Detroit, but he was too young to understand.
Later in his teens, when he moved to Birmingham, Alabama, he didn't like the extreme systematic racism that made him leave the place and moved to Southcentral, Los Angeles, but he didn't find any difference there too.
It motivated him to move on his mission to tackle racism and try to replace it with a system of justice.
It was Dr. Frances Cress's The Isis Papers that influenced and inspired him to film.
In 2010, while vacationing in Sydney when he didn't find any evidence of the Aboriginals, and the indigenous people asked the locals about it, but they were irresponsive.
Their behavior also motivated him to do a project that would make an impact on hidden history and eventually led him to make the most successful black history documentary series, "Hidden Colors," the series on black history and white supremacy.
For the series, he used his own fund.
According to Nasheed, the series was about two and a half hours long and thought people would be bored, but they got a standing ovation, and the movie took off, becoming the biggest-selling black history series ever.
Net worth
Her net worth is currently under review. As of now, we have the net worth of her husband. Her husband has an estimated net worth of around $5 million.
Age
She was born on 30th December.
Updated On Sun Jun 11 2023 Published On Sun Jun 11 2023 By Sabina