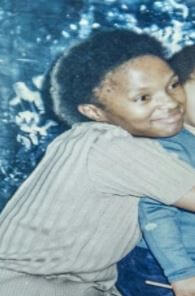 Patricia Noah is famous for being a mother to her celebrity son, Trevor Noah. Trevor is a South African comedian, political commentator, and host of the American Satirical news program "The Daily Show."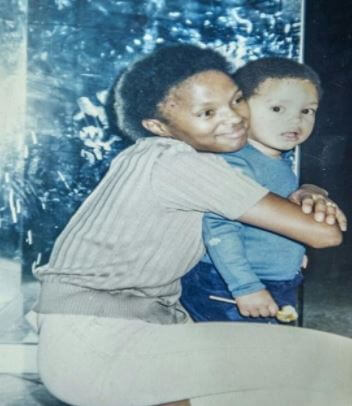 Trevor was born out of wedlock because of her extreme desire to have a child
Patricia did not feel her parents' love that made her feel to have her child that she would love unconditionally.
She gave birth to Trevor during apartheid, where getting married to the mixed race was considered illegal.
She met Robert Noah in her community called Hillbrow, the place for white people at the time of apartheid. At the time, she did not want marriage but a child.
Robert, a Swiss-German who was twice Patricia's age, denied having a child, fearing getting caught but later ended up having Trevor because of Patricia's stubbornness.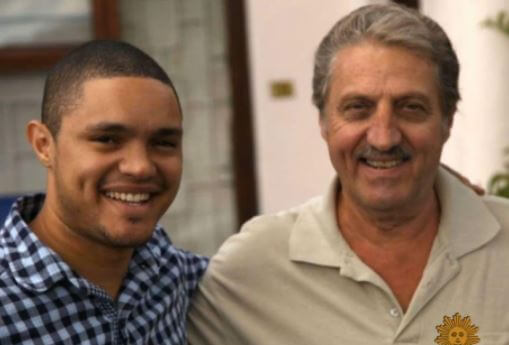 Her first marriage was full of abuse
Even after the end of apartheid, the cultural attitude that existed became the reason for her separation from Robert.
She met Ngisaveni Abel Shingange, a towering mechanic, and later got married to him in 1992.
She realized that she married a man in disguise who would pretend to be nice in front of people but was abusive at home.
He even started beating her with bicycle frames in front of the public and staff. Because of his abusive behavior, she had to live in the shed in the backyard to get rid of his behavior. She divorced him in 1996.
Her ex-husband did not spare her even after divorce and shot her near to death
Patricia re-married Sfiso Khoza in July 2009, but her ex-husband did not spare her and tortured her. He tracked her down and shot her near to death out of rage.
He shot her twice in the head and the lower torso. But with the grace of God, both the bullets had passed through her body without hitting any major organs, arteries, veins, or nerves.
He also threatened to kill Trevor.
A brave mother who raised her children all on her own despite facing circumstances that came by
Patricia is a mother to her three sons, Trevor, from her romantic relationship with Robert and Andrew and Isaac Shingange from her marriage to Abel Shingange.
She raised Trevor by locking him in the room most of the time away from the law's eyes and fear of being taken away from her to the orphanage.
She had to pretend to be a stranger in front of her son while walking out in public. She also had to protect her other two sons from her abusive husband.
Her son Isaac was just 15 months old when they moved to a shed in the backyard where they stayed for seven years. She is a true hero of her children's lives.
What lesson had Trevor learned from his parents?
Trevor was asked about his parents when the host came up with the question after reading his book that has been published.
He was asked if his dad has taught him about patience? In response, Trevor accepted the fact replying he did.
Moreover, Trevor continued saying his father has taught him more than patience. Trevor says that he taught him about efficiency.
He added his father's words, well, we do things and everything we could, but not a single time we ask why and how we are doing it.
Mainly we just do it. However, his dad thinks of the most efficient way to do it.
As the interview continued, Trevor shared that if we want to know somebody closely, the most efficient way to know is not to question them.
His thought is if you questioned them, they would answer, and it's obvious that they answer based on your questions.
To make a long story short, the person will automatically show who they are when the time comes if we merely exist with them.
Lastly, he said that the indirect lesson he learned by only watching his dad is that he is content in himself, Trevor added.
Trevor explained that whatever his father does is for himself and not show off to other people around. He is who he is and doesn't want to be others, which concluded his explanation towards his dad.
Other than that, Trevor also confronted that his dad is always asking about his mom's life and her energy.
He also said that his mom always told him that his dad is great with money.
Nevertheless, he accepted that his dad had given the greatest gift to his mom and the entire family, i.e., money. His dad taught them how to manage money and the importance of it.
The early life of Patricia Noah
Young Patricia attended an operational missionary school located in Transkei. It's been stated she learned English there.
Later, Patricia served in a factory, and the pay she would get as a salary was a meal for a day. However, she shifted to Soweto and attended a secretarial school at 21.
A year later, she shifted to Johannesburg to uplift her family's situation from poverty. Lastly, she got an opportunity to work in a big pharmaceutical company located in rich suburbs.
It's been said that Patricia had lived with her mom, but when she reached nine, she insisted on living with her dad.
Sadly, her dad turned her down and sent her back to one of her siblings. Lastly, she lived with her sisters in Transkei, known as the Xhosa Homeland.
Net worth
Patricia is currently running a property firm in Johannesburg and earns a sufficient amount for her living.
Her worth is not revealed, but her son earns extravagant income to relish a lavish lifestyle.
Starting his career as a comedian, Noah has excelled in his career as a television host and actor. He is the recipient of an Emmy award and various other awards.
As an author, his book Born a Crime was critically acclaimed. His worth is:
Year
Net worth
Trevor Noah
2020
$40 million
Source: Screenwriter, comedian
Age
Patricia is currently in her fifties.
For Amazing Articles Of Your Favorite Celebrities,
Stay Tuned To vergewiki
Updated On Tue Feb 22 2022 Published On Wed Dec 30 2020 By paper-boat