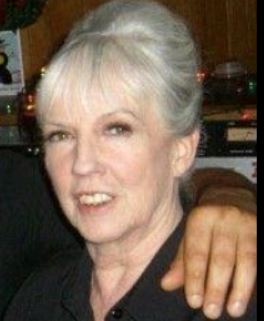 Patricia Carey is an Irish-American retired Opera singer and vocal coach.
She is also the mother of singer, songwriter, and one of the few people who can hit a five-octave vocal range, Mariah Carey.
Patricia was accused of holding satanic meetings and sexually abusing her daughter
According to a court filing, Mariah Carey's sister Alison Carey has accused their mother of letting strange men sexually abuse her in the middle of the night during a satanic ritual.
Alison made the allegations against her mother Patricia in a summons brought before the New York Supreme Court in February.
In court records, the 57-year-old alleges that when she was ten years old, her mother allowed men to participate in sexual acts with her and "made her witness individuals engage in sexual acts with adults and children."
She also says that the rituals would take place between 2 am-4 am in the night, and she was taken to those meetings very often.
As a result of the above, Alison has been diagnosed with post-traumatic stress disorder, anxiety, and major depression, leading her to abuse both legal and illicit substances to numb the painful memories and undergo intensive psychological therapy.
She has been a victim of drug abuse and prostitution.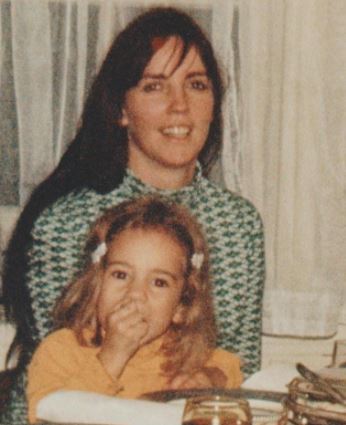 Alison now demands compensatory money for the mental, physical, and extensive psychological damages she has gone through.
Meanwhile, her sister Mariah has helped Alison by providing financial aid and helping her children as well. But, Alison has said in an interview that Mariah has broken her heart many times.
Marriage and facing racism
Patricia Carey was born in Virgin, Utah, on February 15, 1937, and grew up in Springfield, Illinois.
Her mother was an Irish Catholic woman, and her father died when her mother was still pregnant. In her early life, Patricia will encounter prejudice.
Subsequently, Patricia became interested in the civil rights movement, even though her family went through a lot after finding out about her relationship with a black man.
In the late fifties, she grew a relationship with Alfred Carey, and the two got married in New York.
Alfred was African-American, and the couple had to go through a lot of racism during their marriage. They would be called out and hated, and their pets would get poisoned.
An article by Arogundade notes that for family celebrations, Patricia was banned from taking her black husband home, and instead, she would say she was single.
And for several years, she wouldn't go back to her hometown either.
The pair had three children named Morgan, Mariah, and Alison Carey.
In 1970, Mariah was born, and right after she turned three years old, the couple decided to separate due to the unbearable hate and racism they were facing.
Patricia's mother also decided to cut all ties with her due to her marriage with Alfred. The marriage ended in 1973.
Mariah had a rough Life
Carey says that, while she and her mother are now on better terms, as Carey grew up, they had a tumultuous relationship.
When she was too young to take care of herself, Patricia would always leave Carey alone at home or just let strangers keep an eye on her daughter.
Her brother was too violent, and her sister was mean to her as well.
It was difficult to fit for Carey
Carey has Irish, Venezuelan, and African American ancestry, but she has struggled to accept a mixed-race identity.
She remembers that people would look when she went shopping with her father. She drew a picture of her family when Carey was in kindergarten and used a brown crayon to draw her dad.
The teacher tried to correct her for not believing that Carey might have a black father.
She dropped out of high school
Carey realized in eleventh grade that school wasn't for her. Her classmates thought the same way.
Since she would too frequently miss homework, Carey's high school nickname was Mirage.
Carey left high school and attended a beauty school for her junior and senior years after calling it quits on traditional education.
She was honing her voice all the while and training for the spotlight.
Net worth and earnings
Patricia's net worth and earnings have not been revealed yet, but Mariah Carey's net worth is estimated to be $300 million.
Her earnings and sources are calculated below:
| | |
| --- | --- |
| Sources | Estimated earnings |
| 1994 hit single | $3,76,000 |
| 'All I Want for Christmas' series | $60 million |
| 2019 series | $27 million |
| Annual earnings | $3.8-$4 million |
Age, height, and weight
Patricia was born on February 15, 1937 making her 83 years old.
Her height is estimated to be 5 feet 5 inches.
Her weight is not revealed yet.
Patricia was interested in classical music at a very early age.
She sang in the New York Opera house.
She was 23 when she married Alfred.
For Amazing Articles Of Your Favorite Celebrities,
Stay Tuned To vergewiki
Updated On Sat Feb 20 2021 Published On Fri Dec 25 2020 By paper-boat