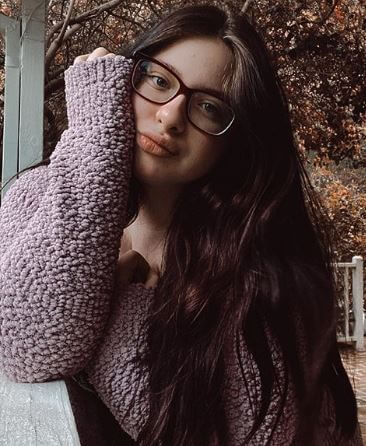 Olivia Pacino is an American actress and photographer.
She is best known as the daughter of actress and singer Beverly D' Angelo and actor and filmmaker Al Pacino.
Love Affair And Boyfriend
She is not married yet. She is dating a guy named Ryan Harley.
Her boyfriend is an American amateur rapper and music producer. They began dating in 2018.
She has shared several photos with him on her Instagram account.
Her fans came to know about their relationship through Olivia's Instagram account.
She never fails to flaunt her love for him on a social media account.
She posted a photo with him on 4 May 2020, where both are looking so cute together. The caption of the photo is
'A year and a half…'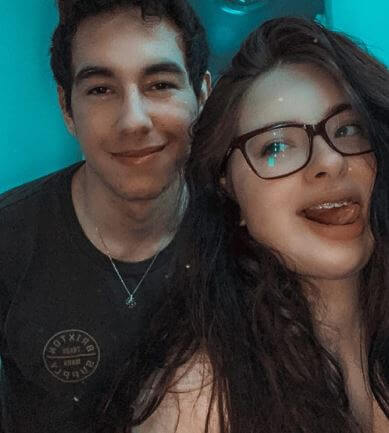 Father, Al Pacino.
Al Pacino's full name Alfredo James Pacino came to prominence after appearing in the role of Michael Corleone in the crime film 'The Godfather' in 1972.
He was born on 25 April 1940 in New York City, New York, United States, to Rose Gerard Pacino and Salvatore Pacino.
His parents ended their married life and got divorced when he was two years old. He was raised by his mother.
His mother died when he was twenty-two years old, which was in 1962.
He began his professional acting career in 1967.
Mother, Beverly D' Angelo.
Beverly D' Angelo full name Beverly Heather D' Angelo was born on 15 November 1951 in Upper Arlington, Ohio, the United States to Priscilla Ruth, a violinist and Eugene D' Angelo, a bass player, and television station manager.
She has three siblings.
She began her career in acting in 1976 on Broadway' Rockabye Hamlet'.
She is best known for her role as Patsy Cline in the film 'Coal Miner's Daughter' in 1980.
She was nominated for Golden Globe Award for that performance.
Parents Love Affairs
The couple began dating each other in 1997.
They became parents of fraternal twins, a son and a daughter through IVF on 25 January 2001.
They were never married.
They ended their love affair in 2003, and the reason behind their breakup is still unknown.
They both co-parent their twins. They tried to make their children's childhood normal away from the media.
Graduation Day Moment
Although her parents are not together, they both raised their children very well without bringing their differences in front of them.
They support and encourage their children together.
She graduated from Fusion Academy Miracle High School in 2019.
At her graduation, her parents were also there to show their happiness in her achievement.
Olivia has shared a photo of her graduation day on her Instagram on 23 August 2019.
She looked so happy on her big day. In that photo, her father and mother stand together.
That was a perfect family moment for them. The caption is
'Still hasn't hit…'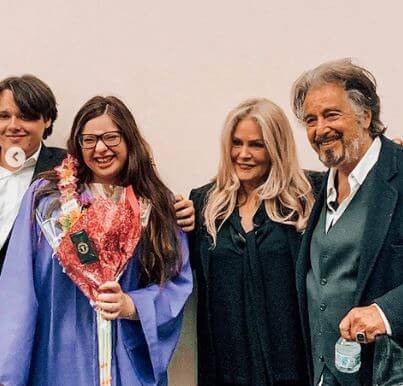 In An Interview Of Papa
Olivia Pacino's father, Al Pacino, revealed that he is very uncomfortable with the talk show.
However, he shared some of his stories with Jimmy before the show, referring to him as he is good in restaurants.
Jimmy curiously wanted to know how he feels about his Ninth Oscar Nomination, to which he responded as it is fascinating for him as they are the big ones.
Al Pacino shared his stories regarding Oscar ceremonies and how he was unable to attend his first Oscar for his movie 'Godfather 1.'
Still, he did go the next time he got nominated, which was for 'Serpico.' At that time, he was filming 'Godfather 2' in the Dominican Republic, and it was a surprise for him.
Jimmy was shocked to know that Al was going through a bit of a dark time at that time and was on the borderline breakdown.
He was having a little trouble, not regarding the role would, and would he be able to make it or not.
Al further explained how he went there with his then manager and the producer, the great Marty Bregman who he also considered as one of the main reasons he is who he is at present, his unprepared speech as he was not expecting to win the Oscar and his fun chitchat with Jeff Bridges.
Jimmy and Al then discussed Al's movies and Star Wars' R2D2' technique.
On people's pole, he was asked a few questions by his fans like who he would instead do business with Tony Montana or Michael Coreleon, which he chose to be Tony. The second question was, what does Robert De Niro smell like?
He sarcastically replied he had a cold and had never smelled him.
The last question was, who is the best kisser he has ever kissed from any of the movies or shows he starred in? Al responded he would be with Michelle Pfeiffer.
We can go through the entire interview from the link below
Al Pacino break-up with girlfriend Meital Dohan over the age gap
Al Pacino and Meital Dohan split after two years of dating. It was Meital who duped Al Pacino. She said that he was an older man, and it was hard to be with an older man.
She broke up with him because he did not like to spend money; the only gift Al Pacino bought for her was flowers. They had almost four-decade of the age gap.
But later in another interview Meital clarify that what she and Al Pacino had was bigger than materialistic things. They tried to make it work, but it did not happen.
Meital wanted to have a kid and experience motherhood, but Al Pacino already had three kids and did not want to be a father again.
She wanted to have a family, but Al Pacino already had, so that was the reason they broke up.
Her parents went from loving each other, becoming parents, hating each other, becoming friends, and becoming best friends
Her mother, Beverly D'Angelo, during the podcast Inside of You with Michael Rosenbaum, opened up about her relationship with the father of her children Al Pacino.
She said having an extremely close bond with her then partner.
She and Al did not share the same bond before and weren't that close, but now she says of having a spectacular friendship with him and tells him everything though she doesn't know if he tells her everything.
According to her, the relationship she has now with him has been going on for a few years.
She says they sort of went from loving each other, becoming parents, hating each other, becoming friends, and now best friends.
When asked if Pacino calls her for little things, if he talks about girls with her, she replied that she thinks she may be the only person who has never discussed her relationships with Pacino, and she won't now because it's very private.
She and Pacino get along with others so well because Angelo has that wiring, and she is designed to have long-term relationships.
She views relationships, categorizing them into two tracks.
One is that you can have profound friendships because of the intimacy you have incurred and wanting to share those feeling and the second track are the sexual track.
She feels that if the sexual track interferes with that profound friendships, it is wasting time.
Nobody wanted her dad in The Godfather and wanted to fire him
Diane Keaton at The Graham Norton Show, while discussing The Godfather and the struggles film director Francis Ford Coppola went through to make the movie revealed that initially, nobody wanted Al Pacino to be in The Godfather and wanted to fire him.
She said every single choice Francis made was a genius choice, and he had to fight for everything.
He recalled the moment when he talked about how they wanted to fire Pacino and wanted him out.
And Francis being a genius, said he wanted to shoot one scene so that they wouldn't fire Pacino.
It's the scene where Pacino kills the cop, and Pacino was so great in that scene and so moving that she took out her computer and watched it on the computer, she added.
Al was a Lonely Child
Al talked about how, when, and why he started to act? The artist mentioned that till now, he could remember himself when he was a young child.
He recalls then his mom taking him to watch movies, and later when he came back home, young Al found he acted out he could do all the parts.
Moreover, he admitted that he was sort of a lonely child. He explained that he was an only child of his parents, and that was why he was alone.
And that may be the reason, and it was a good way for him to communicate with the adults around him.
Al stated that he also found out in school that it was one of his natural thing to do.
When asked if he was tough enough, he responded by saying that he really didn't know and asked if he did look tough?
Nevertheless, he says that tough getting through life, so one should get to be tough. However, he stated that we all are tough.
He says that toughness is when you are trying to cover something that usually sets sensitivity, having some vulnerability.
Al did say that there is a certain amount of comfort when you are playing a character as most often you have a real sense of like whether it is working or if you have got it in a way.
Well, you would certainly know who you actually are or where you have been or why you have been there and also what are you really going to do or why you are doing it.
Al confronts that in life, sometimes it is tough to have that.
The artist says that he has always been acting in the sense of portraying the clown or being the interpreter or the performer.
At the start of his career, he only did comedy.
He also revealed that at that time, he used to write his own reviews and things also, directed and cast them and also put them on.
Net Worth
She is a daughter of a celebrity, so her net worth might be a hefty amount, but she hasn't it revealed yet.
Her mother has a net worth of 20 million dollars.
She manages to earn that sum of money from a long-acting career.
She has already appeared in more than 60 movies so far. Her theater credit is also in a large number.
She has appeared in several films and television series so far, such as 'Accidental Love,' 'Shooter,' 'Mom,' and many more.
Her father has a net worth of 120 million dollars.
He accumulates that sum of income from his acting and filmmaking career. He is one of the best actors of all time.
He has appeared in several movies and television series so far. He is a very talented actor and filmmaker.
Some of his movies with their budget and box office collection are shown below.
| | | |
| --- | --- | --- |
| Name of the movie | Budget (Dollars) | Box Office (Dollars) |
| Jack and Jill | 79 million | 149.7 million |
| Angels in America | 60 million | - |
Trivia
She was born on 25 January 2001 in the United States.
She is American by nationality.
Her fraternal twin brother's name is Anton James Pacino.
She has one half-sister named Julie Marie from the paternal side.
She is active on her Instagram account.
For Amazing Biographies Of Your Favorite Celebrities,
Stay Tuned To vergewiki
Updated On Fri Aug 05 2022 Published On Sun May 17 2020 By shaumya