Olga Hutchins is the beloved mother of the late Ukrainian cinematographer Halyna Hutchins.
Her celebrity daughter served in 30-plus feature-length films, short films, and miniseries before her death in 2021 at the age of just 42.
Olga is an emergency operating room nurse.
Married to a soldier
Olga is married to her husband, Anatolli Androsovyych, who is a soldier.
From their marriage union, they gave birth to their two daughters, Halyna and Svetlana, in their native Ukraine and raised their kids in the Russian city of Murmansk on a soviet military base in the Arctic.
Halyna later moved to the United States to follow her dream.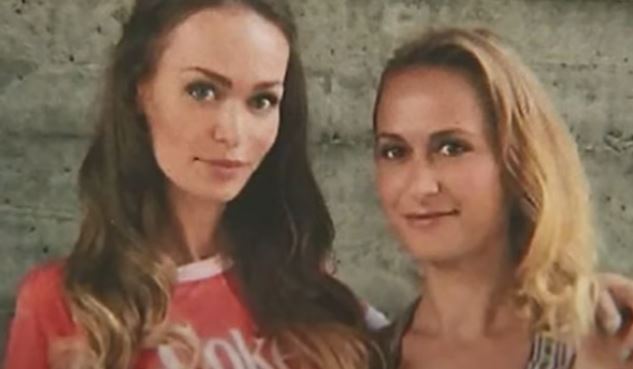 How did her daughter lose her life?
In October 2021, her daughter was at a film-set ranch on the outskirts of Santa Fe, New Mexico, for the Western movie "Rust" rehearsal.
The actor and co-producer of the movie Alec Baldwin was holding a gun practicing when he accidentally shot Halyna.
Soon after, she was airlifted to the hospital but could not survive. The movie director Joel Souza was also wounded.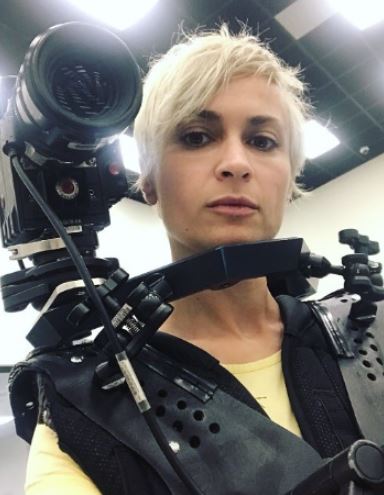 During an interview with ABC News's George Stephanopoulos in December 2021, Alec Baldwin recalling the accident, said it was the worst thing that's ever happened to him.
With eyes full of tears, he said Halyna was loved and admired by everyone who worked with her and insisted that he didn't pull the trigger.
He said he was pointing the prop gun and was following Halyna's direction and guidance on how she wanted him to hold a gun for the angle and that he had no idea how a live bullet got onto the set of his film.
When George asked him if the trigger was to be pulled on the script, he said the trigger wasn't pulled.
He didn't pull the trigger, he said, and insisted he would never point a gun at anyone and pull the trigger at them.
Filed a lawsuit against the actor
Olga and her family filed a new lawsuit against the actor over the fatal death of her daughter.
Last year, her son-in-law Matthew Hutchins (Halyna's husband) had reached an undisclosed settlement with producers of the Rust, including Baldwin.
However, Olga and her family filed a new lawsuit at Los Angeles Superior Court in February, alleging battery, intentional infliction of emotional distress, negligence, and loss of consortium.
Their lawyer Gloria Allred, on behalf of the family, explained how Halyna had been supporting her family in Ukraine financially and would have freed them out of a war-torn country which was her dream.
Halyna's younger sister Svetlana Zemko explained how the utter suffering of her parents has sharply declined their health.
For that reason, she would like those who are at fault for somebody to carry that responsibility.
She believes letting this go and leaving this unpunished is not allowable.
Her grandson went silent for two days after hearing his mother's demise
Her son-in-law Matthew Hutchins during an interview with TODAY's Hoda Kotb recalled the devastating moment when he told his then nine-year-old son Andros about his mother's death.
He said the news of his wife being shot was provided by one of the members of the production team, after which his heart completely sank.
The very first thing that he had in his mind was getting his son because he had to be with him.
He was shattered when the doctor detailed to him what actually happened, due to which she could not survive.
When he told his son that his mother had been shot and died after he met him, his son didn't believe it right away because he didn't want to believe it.
Only after making multiple attempts he finally believed it, and they both cried all the way through the airport.
Similarly, while talking to The Sun, her husband Anatolli revealed that their grandson went silent for two days following the death of his mother, with whom he was super close.
He said that his son-in-law managed to persuade a few words from him, but the effect was devastating.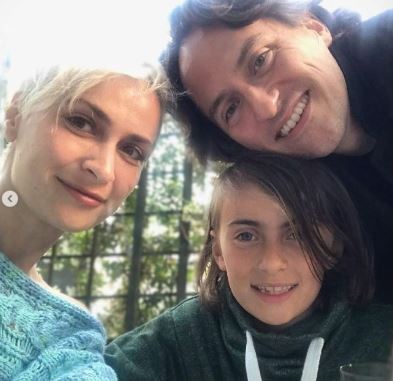 Age
Her daughter was 42 when she took her last breath in 2021.
For Amazing Articles Of Your Favorite Celebrities,
Stay Tuned To vergewiki
Updated On Fri Mar 10 2023 Published On Fri Mar 10 2023 By Sabina