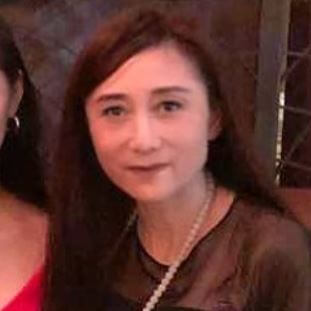 Nina Li Chi former Hong Kong actress who is more popular as a spouse of superstar Jet Li.
Li is a martial art legend who became an international movie star after compromising his heroic image into a villain to get a role in Hollywood.
Before Jet was on the screen in the U.S., he was a well-known actor in China and a wushu champion.
Waited for ten years to get married to Jet Li
Nina and Li first met at the set of Dragon Fight in 1989. It was a Hong Kong action movie that was shot in San Francisco.
It was love at first sight for Li, but it was difficult for him because he was still in his marriage.
Li told her that they should get married if they feel the same way even after ten years.
She agreed to him and waited for ten years. Hence, they exchanged wedding vows on 19th September 1999.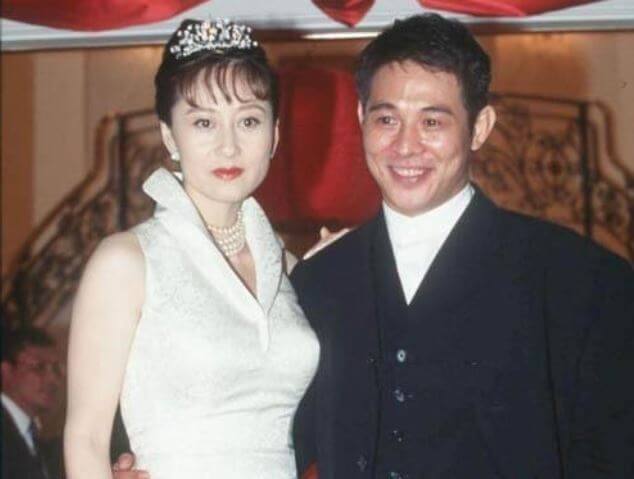 Her husband's ex-wife out of superstitious belief
Her husband, Li's ex-wife, is a former Chinese actress, Huang Qiuyan, whom he met at Beijing Shichahai Sports School.
Both were wushu students at the time. It was a quiet registered marriage in 1987 in the absence of both of their parents.
According to the source, Jet's marriage to her was because of superstitious belief as his godmother told him it would bring luck to him changing things into positive.
Divorced after he met Nina
It was Nina from whom he learned the meaning of true love.
Since he was so in love with her, he ended his first marriage with divorce in 1990.
He stuck to his words and got wedded after ten years to the love of his life, Nina.
He apologized to his former wife for his decision to divorce her.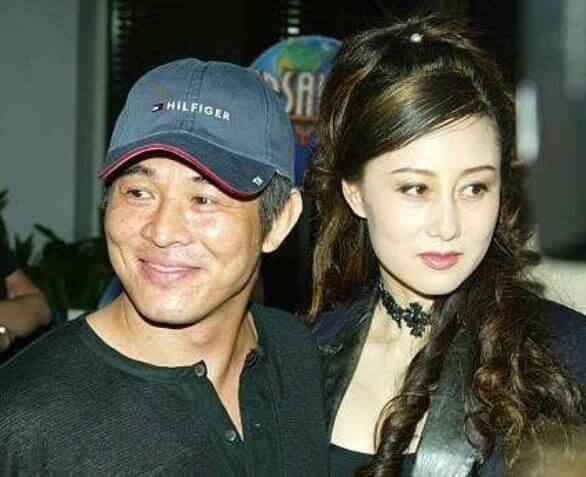 Nina sacrificed her career and is currently taking care of her family
Nina, who is a former actress, sacrificed her career after getting married to Li.
She did so to devote herself to her marriage and family.
Li expressed his warm gratitude to her for choosing family over her career.
The trust and bond between them are so pure and strong that he decided to hand over part of his property for her to manage in return for taking care of him and his family for years.
A reel and real-life hero, Jet Li saved one of his daughters from Tsunami
In 2004, he, along with his daughter, survived the Tsunami.
At the time, Li and his daughter were vacationing in a resort in the Maldives when suddenly a killer wave caught them up.
His prompt action saved him and his daughter's life.
The news of his death circulated, but by the grace of God, he, along with his daughter, survived the killer wave that claimed thousands of lives.
She is the step-mom to two of her four daughters
Li is the father of four children. Out of which two daughters Taimi Li and Si Li, are from his first marriage.
Nina is the step-mom of Taimi and Si. She gave birth to her two daughters Jane Li and Jada Li, in 2000 and 2002.
Jet had to assure his fans that he was ok after the photo of him went viral
In May 2018, Jet Li's photo went viral where he looked quite aged than his actual age with sparse white hair on his mostly shaved hair barely recognizable.
After his photo went viral, comments flooded showing concerns about his health. They were not only concerned but also worried about his health.
After which, Jet, via his Facebook, assured his fans that he was ok.
Expressing his gratitude for showing concern about his health, he wrote that he was doing great and feeling great and is excited to share all of them the few projects he is working on in the new future.
He concluded by writing, "For Now, thank you all for your concerns." Jet was diagnosed with hyperthyroidism around 2010.
When he announced that he was suffering from the illness, he had said that his condition had left him feeling uncertain about where he could continue as an actor in martial art movies.
In 2013, he said he was in pain but was not suffering, and he was happy. Again in 2016, the rumor circulated telling that his health was deteriorating, to which Jet responded by telling that there was nothing to worry about.
There was also much fake news about his death, and adding humor in it, he had said Amid the fake news, whenever he showed up, people were surprised, "Ah, he is not dead."
Jet's absence from Hollywood movies at the time, plus his viral photo where he appeared differently, hinted that his health was deteriorating.
Li's manager talking to Washington Post said of the rumor his hyperthyroidism was nothing life-threatening, and he is dealing with it and the photo to be simply unflattering.
Hyperthyroidism causes a drastic change in weight and resting heart rate, but it is not that it is untreatable.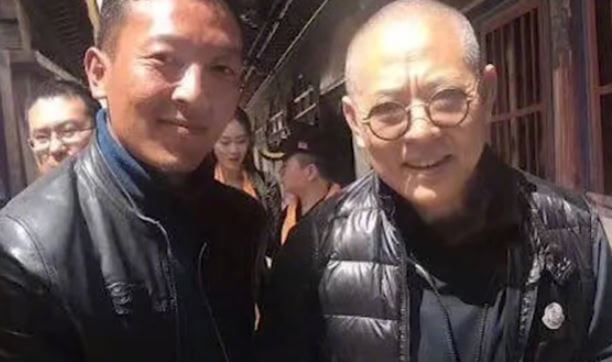 Two years after the viral photo, Jet got back to the screen, appearing in the movie "Mulan" with a powerpack performance as a mighty emperor.
During an interview with USA Today talking about the viral photo, he said that he has no problem, and just because he is not making a lot of movies, people predict that he is sick.
He added he does not care but just smiles, saying he is always pretty healthy. But people want to make an excuse saying,
"Why doesn't he make a movie, because he has a problem? Ok, fine, that's what you think, I am still good".
Jet's secret to self-defense revealed
We all know Jet's actions. In one of his interviews with Conan, when asked about the secret to his self-defense, the host of the show thought that his secret would be some moves but later said it was an attitude.
Jet instantly replies that it was his smile.
Li also explains that if you hurt people and after some time, they will come and take revenge and again, turn by turn revenge game happens, which Li claims to be a never-ending process.
Li stated that you need to smile and make people happy, and they will also eventually stop. Continuing the conversation, Li also talks about the drunk style of fighting.
He says that the move is somewhat kind of feeling drunk and moving; however, mentally, it is very much clear.
Li also speaks that drunk-style moves also give you the advantage in a fight, and when the opponent attacks you, you kinda move here and there, saving you from getting a punch.
Also, he said that when he had to work with actors who were not trained in martial arts, he had to be super careful in the scene.
Likewise, when the host asked how he maintained himself to look 21 even though he had reached his forties already.
Li spills up, saying that he meditates every day and also he plays badminton. Also, he says he can play badminton wherever he goes as it only needs two people, one being himself.
It's not like basketball or football, where you need a bunch of people.
So, he can play badminton wherever and whenever which helps Li maintain his body in shape even though he is in his forties.
Did Li fall from a 12-foot tower?
Li indeed fell over from a 12-foot tower while shooting a fight scene on the set of Fearless back in the year 1986.
After that incident, he did have a serious left ankle fracture, broken ribs, and internal injuries.
Nevertheless, he had to shoot despite the injuries as he was one of the main characters in the film. He shared that even now, the old injuries bother him.
Net Worth
Her exact net worth is not known.
In an interview, Li confessed that he handed his 2 billion assets to his wife, Nina.
A superstar and martial art legend, Jet Li has a net worth of:
| | | |
| --- | --- | --- |
| | Year | Net Worth |
| Jet Li | 2020 | $250 million |
Wiki
Nina was the winner of a beauty pageant. She was crowned with Miss Asia Pacific Hong Kong title in 1986.
After that, she participated in Miss Asia Pacific Quest, in which she grabbed the third runner-up title.
She was one of the leading actresses back in the 80s and early 90s.
Nina has been credited to several films. She was once the fifth highest-paid actress in Hong Kong.
She has starred alongside Jackie Chan, Chow Yun-Fat, Samuel Hui, etc.
Age and Birthday
She was born in the year 1961. She is currently 59 years old.
She celebrates her birthday on 31st December.
For Amazing Articles Of Your Favorite Celebrities,
Stay Tuned To vergewiki
Updated On Sat Aug 20 2022 Published On Sun Jan 10 2021 By shaumya