Nicole Covone rose to fame for her relationship with Lil Durk. She is the ex-wife of Lil Durk, an American-born rapper, and a lead member and founder of OTF ( Only The Family).
Nicole is the CEO of Credit Clique, the credit restoration service.
Lil Durk took his career seriously after the birth of his first child
Lil grew up in Englewood, Chicago, where he dreamt of making money either as a basketball player or making money off the streets like his father, Dontay Banks.
At the age of seventeen, he discovered his third career option as a rapper and made his debut with the mixtape "I' ma Hitta" through social media channels like My Space and YouTube.
He was getting positive responses, but unfortunately, he got locked up for gun possession in 2011. At that time, Nicole was already pregnant with their first child. She even appeared in court to defend her husband.
At the time, he realized he didn't want his son to grow up without a father as he did. Having learned his goal to give himself and his family a better life, he started taking his career as a rapper seriously, and the rest is history.
Lil Durk was her High school sweetheart
Lil was her high school sweetheart. In 2008, they started dating when they were just sixteen years old. The couple later married and became the parents of their first child when Durk was only seventeen.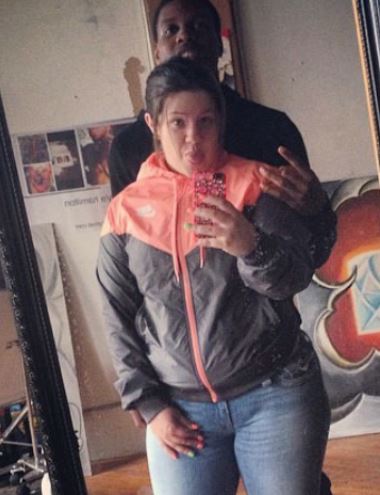 Mother to her two children
Nicole is the mother of her two children. Her first child, a son Angelo Banks was born in 2011. After two years of her first son, a second child, a daughter Bella was born.
Angelo and Bella Banks share a strong bond. They share four paternal-half siblings Zayden Banks, Du'mier Banks, Skyler Banks, and Willow Banks.
Tameka Kute is the mother of the second child of Durk, Skyler Banks.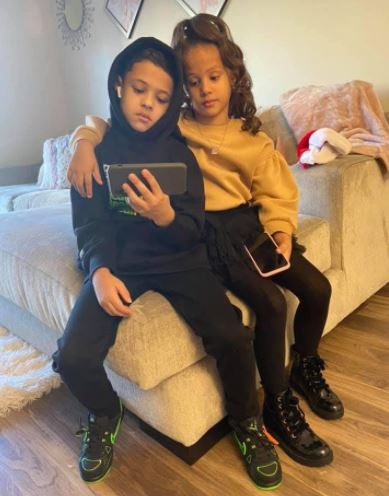 Her ex-husband's Infidelity led to her divorce
Her ex-husband became the father for the third time in 2013, which was the same year of Bella's birth. But unfortunately, she was not the mother of the child.
His Infidelity shook their relationship, which led to divorce. They got separated soon after the birth of Bella.
Double tragedy
Nicole went through a double tragedy in 2013. She had to go through a heart-breaking divorce just after her daughter's birth, and at the same time, she lost her mother, Diana M. Covone.
She lost her mother in October 2013.
As a father, he has not run away from his responsibilities.
Lil is the father of six children. The oldest are Angelo and Bella. Though Nicole and Covone parted ways, he has not run away from his father's responsibilities.
He equally loves all of his six children and often spends quality time with them. Angelo and Bella split their time between their parents.
Is she dating anyone?
As a doting mother, Nicole is currently focusing on raising her two kids. Her social media posts give no hints about her relationship status.
Current partner of Lil Durk
Lil is currently with India Royale, a social media personality. Durk proposed to her in September 2018, after a year of dating. The couple share one daughter Willow.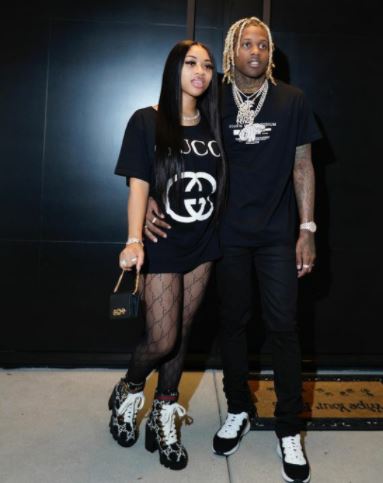 Lil Durk, "It's a gift and a curse, for real."
Lil Durk was spotted talking about his life lately. The artist mentioned he is staying busy along with being focused.
On asking if it was easier for him to be focused on his creativity at this hard time? Lil replied, stating it's been the same for him since the beginning. He means that if we focus, we are focused no matter what is going around us.
The artist does share that he was super focused from the first, which had helped him to remain extra focused because it's the reason that makes us sit back and realize our real-life indeed.
Further adding, that you aren't worried about your Instagram necessarily. He mentioned that we all had a family we didn't talk to too much, and we have to realize like, we haven't talked in six months.
Other than that, Lil Durk had served lunch for all workers on the front line at Rush hospital in Chicago from the PHLAVZ restaurant.
Lil says that he always had ideas in his head like he is going to do something for the city or the jails or the hospitals in Atlanta because he thinks to let's get something going almost every time.
Lastly, he says that help is help, and no matter where you are or from, it feels different if it's from your hometown. He is happy that they got an opportunity to perform it and see their huge smile.
The artist credited his girlfriend for supporting him while battling Addiction
Lil Durk, in his song lyrics, had claimed to be a Junkie. On that note, Lil mentions he used to take perks many times and also sipped a lot of lean.
He elaborated that they don't look at weed like he is a junkie but look at pills and stuff like that and accept that he used to be heavy on it even if it was off-camera.
On having that talk, Lil did praise his lady that she never judges him. However, she always says he got to weave off them and have got to chill, mainly to fall back and find yourself first.
Also, adding that the lady is never like you are a junkie. Lil pointed out it is the main thing he respected it about.
Philosophy of Durk
We have known the fact that Lil Durk has lived a rough life, knowing about hunger, dad in prison, and experiencing fatherhood at a young age.
Also experiencing deaths of friends and associates along with the pain of streets, also facing criminal charges too.
Durk says that everyone around here reads about the streets and Chicago. However, the artist wanted to be in the role of spokesperson there.
Further adding it to be the good city having blessed with good artists. Nevertheless, they all have to understand everything they went through and even know where they are currently, he added.
Lil Durk alleged secret baby mama Travonna revealed the dark secret of Lil Durk
Durk alleged secret baby mama Travonna came out opening up the dark secret about Durk in UnwinewithTashak in June 2021.
She went on to reveal his fourth child with her, which he kept hidden from everyone. According to Travonna, she and Durk first met about eight years ago, a year and a half before her son Romeo was born.
Though they knew each other before that because of Durk's cousin with whom she went to school, they never communicated closely.
At the time, Durk was with Nicole. Travonna confessed to giving a lift to Durk at the time because he did not have a car and was not that famous, although he had the potential.
They used to hang out together and party together. She revealed sleeping with Durk around his birthday, which happened only twice.
At the time, he also dealt with some of her friends back then. She said around October 2013, they started dealing with each other as their son Romeo was born on the 1st of July, 2014.
She got pregnant with his child after their first sex. And Durk knew she was pregnant with his child way before her. Since she was just 21, she didn't know what to do, although she knew he had two kids with Nicole already.
She didn't want to get caught in it, but Nicole found out they had been dealing with each other. Nicole then started keeping Durk away from her.
Then she began dealing with Caper Boy, Fredo Santana's brother, while she was pregnant with Durk's child, and Caper Boy knew that, but for the moral support, he decided to be with her.
After Nicole found out her son was born, she started keeping Durk from his other kids and even tried to have conversations with her to pursue paternity through her kids for her kid.
When Travonna said of Nicole, he told her not to bother Nicole, to ignore her, and assured her that he would do the paternity test himself, which he never did.
She confessed to going back to Nicole, but Nicole just tried to clear herself from it. It was DTHANG, Durk's bother, who knew everything and reached out to her.
As her son grew older, she sent the side-by-side pictures of Durk and her son to DTHANG, and he forwarded them to his mom.
His mom contacted her from where she got the grandparent DNA test. Everyone who knew that her son was his didn't understand why Durk was not acknowledging it.
When Durk got with India, he was not honest with her about him having her son until India herself recently said that she is the sixth baby mama.
Her son Romeo had seen his father not in person but via FaceTime, and the last time he FaceTimed with his dad, he cried throughout.
She also said they have been giving false hope every time to her son telling him they would pick him up after school, which they never did.
They wanted her to be quiet about everything so that they continue to be happy, but they didn't realize how it was mentally affecting her son.
When her seven-year-old son saw that his father was taking his other kids to Disney World, he asked his mom why he couldn't, and she had no answer.
Travanno asked for child support if he was not going to be a part of his life. She said she was tired of all and taking the matter to court for the sake of her son since she had waited so long, hoping one day it would change.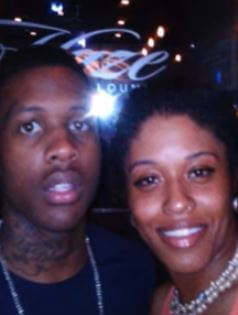 Did Lil Durk break up with his fiancée?
The break-up rumors of Lil and his current fiancee India Royale sparked after India Royale tweeted a cryptic message on her Twitter account in September.
She tweeted that she had gone out to eat alone for the first time in her life and was lonely.
Then it followed with a series of other tweets that hinted if the couple had called it quits. She wrote in one of her tweets that she is a free agent.
The speculation rose high after she deleted all of Durk's pictures and even unfollowed him.
Amidst the fan waiting for the confirmation of their break-up, Durk posted the picture of himself with the caption "That (cat emoji), mines 4ever welcome to death row on his Instagram story but soon after, India rebuked his claim posting just a cap emoji on her Instagram story.
The couple has yet to confirm.
Lil has started to see life from a different perspective following the death of his brother
Lil's brother Dontay Banks, mostly recognized as "D-Thang," was killed in gun violence in 2021 at a strip club in south suburban Harvey.
Similarly, Lil's protégé King Von also lost his life the same way. Growing up in Chicago was tough.
There wasn't a lot of money, and there was a lot of shooting and killing as a kid, and the situation is worse now, Lil said in an interview.
Having lost his close ones, including some of his friends, Lil has started seeing his life from a different perspective where he is committing himself to slow down violence that has been adversely affecting not only his generation but also black youth in Chicago as a whole.
He says he is going to start by getting the city together and doing his part to slow down the violence.
Lil also considered going back to school and getting his diploma since he had dropped out of Julian High School.
His late brother Dontay who was a father figure to him, always wanted him to earn his diploma.
He wanted him to be smart and on top of his game, Lil said in an interview.
Following the death of his brother, he took his Twitter account to announce that he was going to get his high school diploma and challenge himself on his goals and real-life situations.
Lil has stopped using names in his music, the music that would embroil him in a dangerous feud with various other rappers.
He is now wholeheartedly committed to earning generational wealth for the sake of his family and his six children to give them better lives.
He says he is chasing death no more. He wants his children to grow up safe and sound, to be able to have fun and to have a real life.
Net Worth
The net worth of Nicole is not known. As of now, we have the net worth of Lil, who has amassed a decent net income of:
| | |
| --- | --- |
| Income | Source |
| $3 million | Rapper, singer, and songwriter |
Age and Height
She was born on 25th April 1990. She will be 31 years in the coming April.
Her height is under review.
For Amazing Articles Of Your Favorite Celebrities,
Stay Tuned To vergewiki
Updated On Wed Dec 28 2022 Published On Sat Mar 06 2021 By paper-boat