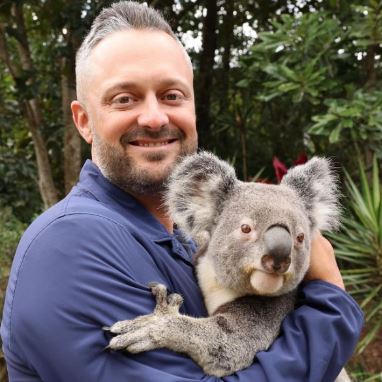 Nate Bargatze is an American-born Grammy-nominated stand-up comedian.
For Amazing Articles Of Your Favorite Celebrities,
Stay Tuned To vergewiki
Early life and career
Bargatze was born to his parents, Stephen Bargatze, a motivational speaker and a magician, and Carole.
Born in Nashville, Tennessee, he attended DuPont Elementary in Old Hickory and later moved to Donelson Christian Academy, where his father had a day job teaching history.
Bargatze, in an interview, said he could attend the Donelson Academy because his father was a teacher; otherwise, they could not afford it.
He said he was never in his father's class, but they called his father Mr. B.
Bargatze never thought of becoming a comedian or a stand-up growing up, but there were many things that were leaning to him wanting to do it.
While at high school, he made a group of friends laugh at the party that went on for 30 minutes.
When a friend asked to tell the story the next weekend to another group of friends, he realized the first thing to get people to laugh was to connect with them.
After hearing about the comedy college in Chicago, he moved to Chicago to join the class. It was an eight-week session, and class would be held once a week.
Bargartze would host a weekend as a fill-in at Zanies in Chicago before he moved to New York City. At one point, he was so obsessed, he told Variety.
He worked as a barker for the Boston Comedy Club, trying to get people inside the club in exchange for stage time.
That was how he started his stand-up comedy career.
How did he meet his future wife?
Bargatze has been happily married to his wife, Laura Baines, since 2006. They first met while working together at Applebee's.
In episode 22 of The Nateland podcast, Bargatze and his wife talked about their first meeting, how he proposed to her, and much more.
According to Bargatze, he was 21 when he first met Laura at Applebee's. She was on his 21st birthday, and are together since then.
They had a break in their relationship for a while before getting married in 2006. Laura was with him before he started his career.
She recalled Bargatze telling her that he wanted to become a stand-up comedian, and she told him to go for it.
They didn't know how far their relationship would go, but it just kept going, she said.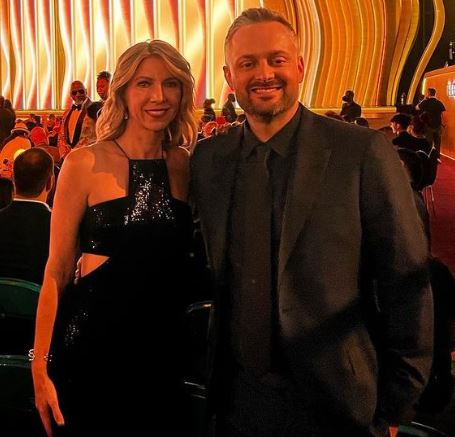 The relationship became more serious when he decided to move to New York City.
When Bargatze asked if she wanted to move in with him in New York, her very first reaction was," Who would ever want to live in New York City"?
They had to figure it out because they had been dating for a long time.
Bargatze had intended to propose to her that morning when she said if she didn't like New York City, they would just end it if that didn't work out.
That day, when she asked him what they were doing, he said they weren't doing anything important, so she was on her super casual outfit, but little did she know he was going to propose to her.
He proposed to her on a carriage ride and had a beautiful lunch planned at the Central Park boat house in 2005. They got married on the 13th of October, 2006.
Father of one
Bargatze is the father of one. He shares a beautiful daughter named Harper with his wife. They welcomed her on the 8th of July, 2012.
In one of his parenting jokes, he said they were living in New York when their daughter was to be born, but they moved to Tennessee to give birth to her.
He jokingly said he didn't want his daughter to be born in New York and grow up thinking she was better than him.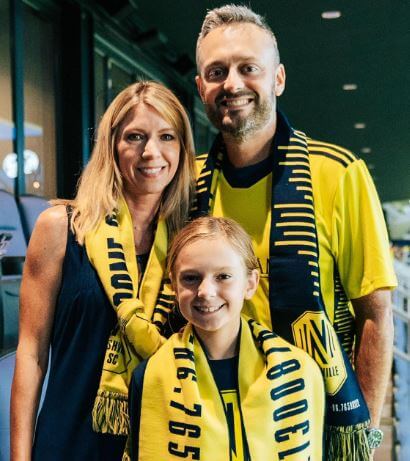 Bargatze, while appearing on The Adam Carolla Show, shared his plans for Harper's career day at school.
He said he is planning to send his wife on their daughter's career day, explaining that wives are good at communicating and taking the lead.
Net Worth
His net worth is estimated to be around $2 million.
Age
He was born on the 25th of March, 1979, in Old Hickory, Tennessee, United States. He is currently 44 years old.
Updated On Thu Aug 31 2023 Published On Thu Aug 31 2023 By Sabina