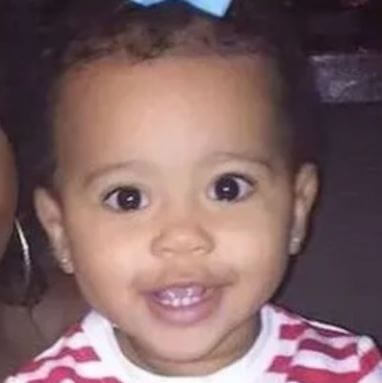 Michaiah Hanks is the daughter of an American actor and musician, Chet Hanks.
Michaiah is the granddaughter of one of the most popular actors, Tom Hanks and Rita Wilson.
Who is her mom?
Her mother is Tiffany Miles, a native of California. Her parents were never in a serious relationship.
Michaiah was born in April 2016, but they did not announce her arrival until December. Miles's identity was also not revealed for a while.
It was only in February 2019 that Michaiah, for the first time, stepped out with her father in La Quinta, California.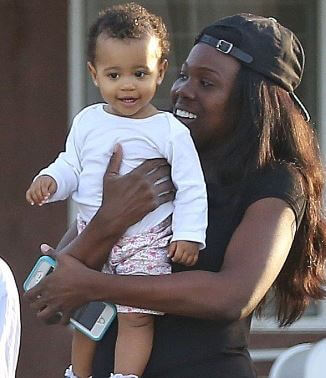 She saved her father's life
In an interview with Entertainment Tonight, Chet was asked how his daughter saved his life while talking about the post he shared on his Instagram that read his daughter saved his life.
In 2016, he revealed having a daughter on his Instagram with a brief video with his daughter, which is now deleted.
He wrote saying he wanted to share something because it's about to be shared in the press, which is the fact that he has a daughter.
He wrote his daughter is the best thing that ever happened to him and is the reason why he turned his life around and got sober.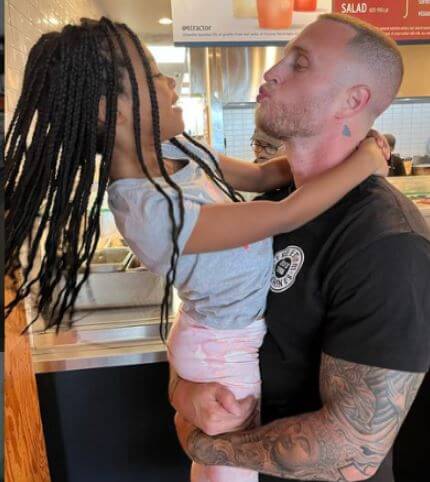 Hanks said if his daughter was not born, he would not know he would have had the motivation to make a drastic change in his life.
It was the prospect of having a kid.
He knew the baby was coming in nine months which made him feel he has had his time, and it was time for him to move on because it wasn't going to work that way.
Chet needed to make a drastic change to get what he wanted.
Her father shared what it was like growing up as a Hanks
As a son of Tom Hanks, her father shared via his YouTube channel what it was like growing up as a son of a famous father, the question he often gets asked.
He recalled then-president George W. Bush asking the same question when his family was invited to the White House.
Chet was 14 years old at the time. He said the answer he gave then is pretty much the answer he gives to people now.
His reply to the president at the time was there are lots of advantages, but sometimes it could be pretty weird.
He continued by saying that it's still true to this day that there are a lot of advantages, but sometimes it could be weird.
He said he is very blessed that he got the privilege to do a lot of cool S*** that a lot of people don't get the opportunity of and that he is very grateful for that, but the truth is it's a double-edged sword.
It's a lot more complicated, and not so many people understand it. He added that fame is a powerful drug known to man and can also be destructive.
Talking about his experience, he said it was even more complicated because, on top of fame already being toxic, he said he wasn't even famous.
Being the son of somebody famous created a lot of contempt for him because people had a preconceived notion about him as an arrogant, spoiled brat which he wasn't.
According to him, he was not given money or allowance and had to earn everything he had made.
Growing up, if he needed money, his father would ask him to wash his car, so everything was earned.
It was completely hard to break the preconceived notion about him wherever he would go, due to which he encountered a lot of disdain, a lot of animosities, and a lot of negativity that caused him to develop a chip on his shoulder and walk around with a lot of anger and led him to the wrong path.
His friends were friends with him because of his father's popularity but not because of who he was as an individual.
It led him to create a hard exterior so that people don't f***with him because people did though it was never on his face but behind his back in the forms of gossip and s**t talking that included even his friends.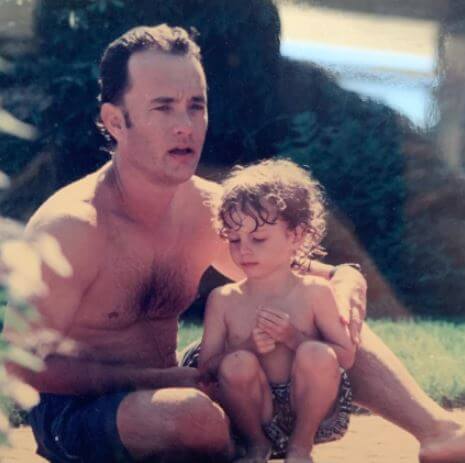 When he grew older, he realized that those people were just jealous of him and trying to throw their shade on him so he could feel shitty about himself.
He confessed to not having a male role model to tell him all that as a kid, due to which it took him a long time to realize that people's perception of you is only a reflection of themselves.
But today, he says he is grateful that he has changed his life and no longer has gone on a self-destructive road of dealing with his anger and resentment.
Net Worth
Michaiah is just a kid, so she is currently relishing a luxurious life. We now have the net worth of her father, Chet Hanks.
Chet's net worth as of 2022 is estimated to be around $3 million.
Age
Michaiah was born in April 2016. She is currently six years old.
For Amazing Articles Of Your Favorite Celebrities,
Stay Tuned To vergewiki
Updated On Sun Sep 04 2022 Published On Sun Sep 04 2022 By Sabina