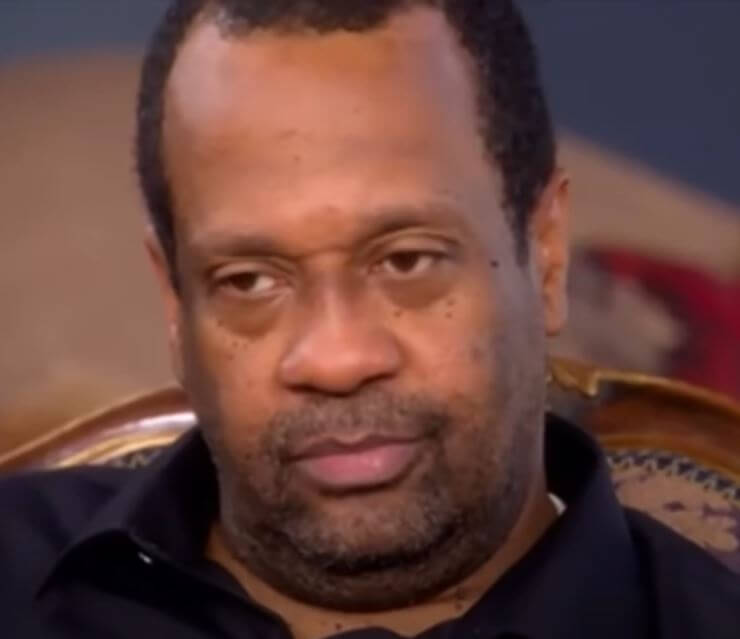 Michael Houston is the elder brother of Whitney Houston. It's been said that he has stayed true to his musical calling all way long.
Professionally, he serves as a songwriter. On the other hand, Whitney was an American actress and singer.
She is recognized for being the best-selling artist of all time.
Siblings sharing a close bond
Michael and Whitney shared a close bond as we can capture Michael mentioning his sister on numerous occasions and giving her credit and the impact she had on his life.
However, Michael has also pointed out himself as partially responsible for the demise of his sister Whitney.
He tells the host it just happened. Further elaborating, Whitney was popular, and they were traveling on the road.
They had money and got caught up, which he claimed to be a battle ever since.
Whitney was found dead in a bathtub of a hotel. Well, Michael has been gripped with emotions regarding her demise since 2012.
He realized that he should have been with her at that moment.
Dispute between his sister and his parents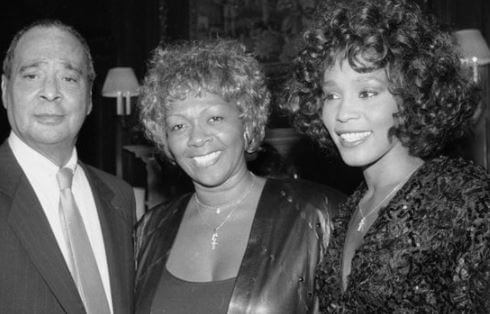 Michael's sister and his parent were close to each other at the beginning. However, later his dad John Russell Houston sued Whitney for $100 million in 2002 before his demise.
In August 2002, his dad's company John Houston Entertainment filed a lawsuit against Whitney in New Jersey Superior court.
It's stated that Whitney hired her dad and his business partner in the year 2000 to represent her in numerous professional and personal matters, which resulted in helping her straighten out legal issues surrounding her 2000 d*ug bust in Hawaii city.
It's been claimed that the company negotiated her contract renewal in 2001 with Arista Records.
With all these legal disputes, the artist claimed that she still loves her dad, adding that they will not get $100 million out of her.
Was Whitney the wife of the following men?
The lady was linked romantically to numerous stars, including Jermaine Jackson, Randall Cunningham, a football star, and Eddie Murphy, an actor.
However, she got married to Bobby Brown on July 18, 1992. She met Bobby at the 1989 Soul train music awards as Bobby professionally is an R&B singer.
The pair went through numerous obstacles, such as domestic violence, d*ug use, and infidelity.
Her ex-husband was charged with battery later. In 2006, the lady filed for divorce, which got finalized in April 2007.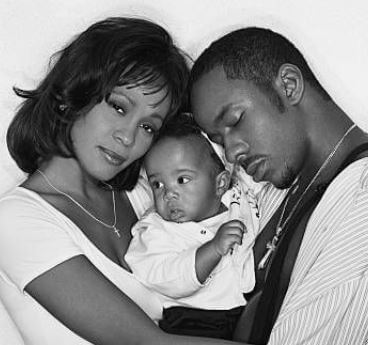 Was Whitney in a relationship with Robyn Crawford before marriage?
Robyn and Whitney, while teens just wanted to make some money. Robyn claimed Whitney had been working like the rest of them.
The two girls created a close bond which resulted in their deep friendship. It's said that it was physical at the beginning of their friendship.
Robyn broke the silence and said they had a lip-locked in the first summer when they met.
Robyn says that she didn't know how long their relationship would last, but she enjoyed that moment. That's what they did; they enjoyed it.
Nevertheless, Robyn claimed that the toughest part was the secret-keeping of their relationship.
They got intimate on many levels and were very connected, Robyn says. Sadly, after Whitney signed Arista record deal, she told Robyn that their romance had to stop.
Why can she be called Dr. Whitney Houston?
The lady can be called Dr. Whitney Houston because she holds a doctorate in human letters for her distinguished excellence, which she had achieved from Grambling State University.
Her favorite food was fried chicken, tomato soup, sushi, sweet potato pie, and pop tarts.
His sister, Late. Whitney talked about the 80's Music & many more
Recalling her old talks, Whitney had talked about the 80's Music, and she described it as one of the most entertaining ones.
She also confronted having a deep love for Music. The lady also elaborated that she loved to hear the voice, that human instrument.
Other than that, Whitney also picked up the elements that will be great for making up beautiful pop songs, and according to her, they are the melody and the lyric content, whether it is related to the love weak or love strong or love in between.
As she said, it mentions the ups and downs, including the experiences of love too. Mainly it should get a melody and a song and, above all, a story to tell basically.
Other than that, when asked about her memories of MTV, Whitney revealed that it was a major breakthrough for African American entertainers to be present on MTV as it was based totally solely on rock artists.
She recalled Michael Jackson, who had made a very huge breakthrough. Likewise, for Tina Turner, Bobby Brown, including her, and many others, it was the same.
Above all, Whitney recalls the hassle of introducing the artist who was black to MTV.
As the late Whitney openly revealed that the program was solely for the white artist only at that moment.
Whitney also mentioned Jimi Hendrix as he was only considered a black rock and roll artist.
Whitney also shared the thought of why talented artists had to find the breaking ground to show their talent.
In her view, the talent and also the humongous talent that is installed in African Americans and even the other artist who are the Caucasian Americans, why do they want to be a breakthrough on MTV?
She mentioned one should be outstanding to break all those walls. So, in context to that, she mentioned Michael and other few artists as outstanding ones.
Despite all, late. Whitney also mentioned that MTV was a must-watch as they were also watching the growth, expansion, and progress of what this music television was going to do. To know what Whitney further revealed, visit the link below.
Net worth
Since Michael's income details are not there, we will rely on his late sister's net worth, $20 million.
| | |
| --- | --- |
| Net worth | -$20 million |
| Income source | Singer |
Age
His late sister was 48 years old when she took her last breath.
For Amazing Articles Of Your Favorite Celebrities,
Stay Tuned To vergewiki
Updated On Wed Aug 31 2022 Published On Sun May 08 2022 By Smity