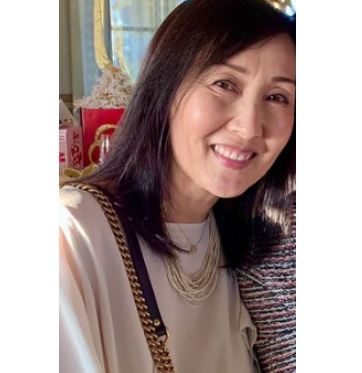 Mia Dae Kim is famous as the spouse of American actor Daniel Dae Kim who also runs a production company, 3AD. Mia is a graphic designer.
For Amazing Articles Of Your Favorite Celebrities,
Stay Tuned To vergewiki
She met her future husband before his acting career took off
Mia has been happily married to Daniel for nearly three decades. They first met in Yonsei Program.
Daniel had gone to Yonsei Program after his senior year in high school. He also did Yonsei.
They started dating in 1986 and married on the 12th of June, 1993.
Daniel, in an interview with People, said when he first met his wife, he wasn't even thinking of pursuing a career in acting.
He was thinking of becoming a lawyer because, for a good Korean boy, it was either a doctor or a lawyer, or an engineer.
But unfortunately, he switched to acting, not choosing any of those.
According to him, when he made that risky choice, there was one person who stood by him, and that was his wife.
He further added to say that his wife has been nothing but supportive throughout his career, and he will be forever grateful to her for being the rock of their relationship.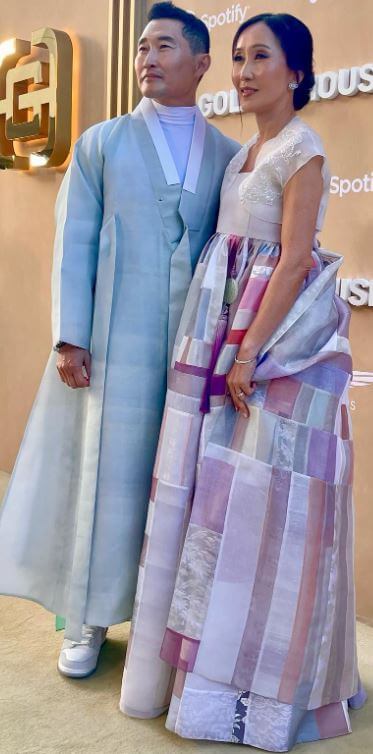 Mother of two
Mia is the mother of her two beautiful sons, Zander and Jackson Kim, who she shares with her husband. They were born in 1996 and 2002, respectively.
Back in 2021, while appearing on The Ellen Show, Daniel talked about dropping their second son off to college in New York City.
He humorously added that it was a sad moment because their son wanted to go away from the family as he could and go to the big city of New York from Hawaii.
Still, he got a job right after his son enrolled in school, and his apartment ended up being four blocks away from his dorm.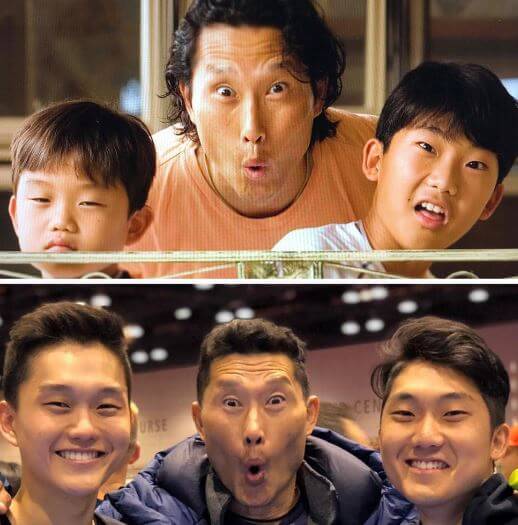 He also talked about how proud he is of his son for using TikTok as a platform to advocate for the Asian Community.
He said his son started a TikTok account a year and recruited him though he was unwilling to participate.
He would poke fun at them for being old and out of touch.
Still, at the same, he was also using it to speak out about what's ongoing with the Asian-American in the violence involved, which eventually became a very fun way of getting a message across to a generation that would be tougher for someone like him to reach, he said.
It's been really great watching him become an advocate for the community and watching him grow up and develop and being part of his social media presence, he added.
Her husband almost didn't do Lost
Her husband is best known for his role as Jin-Soo Kwon on the hit ABC drama Lost. He auditioned twice for the Lost.
There was one audition and test. But he almost didn't do it.
During a TigerBelly Podcast, he said there was a lot of drama around the decision because he, at the time, had another project that his agent would not support him taking Lost.
When he was told a week later, he was really torn about it instead of being happy because his agent had already drawn her line in the Sand and had said he could not do that job.
His agent also told him that if he took that job, then she would no longer be his agent.
He then wrote to Lost director J.J. Abrams stating that he would love to do that job but had another job and asked if he could adjust his schedule for him.
His agent was supposed to do that thing, but she didn't. But when he got Lost, she took every commission cheque, he said.
Net worth
Her net worth is currently under review. As of now, we have the net worth of her husband. Her husband has a fortune of $10 million.
Age
Her age is under review.
Updated On Sat Jul 01 2023 Published On Sat Jul 01 2023 By Sabina