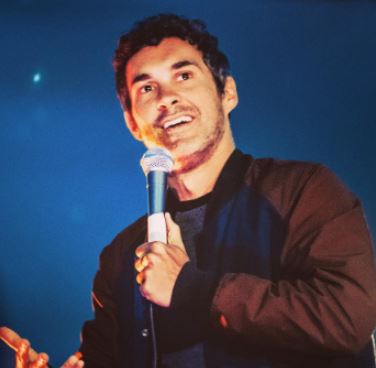 Mark Normand is an American-born stand-up comedian and actor.
He has appeared in the late-night TV show The Tonight Show starring Jimmy Fallon and The Late Show with Stephen Colbert.
He has appeared in Conan more than five times.
Grew up in the black neighborhood
Normand was born in New Orleans. He grew up alongside his older brother in a black neighborhood.
Normand said his dad bought a dilapidated mansion on Esplanade Avenue right by the French Quarter.
Because his dad had a poor childhood, he always wanted to make some of himself, so he bought the mansion, which was being sold at the cheapest price, he said.
It was a horrible way to live as everyone thought they were rich because they were the white family in the mansion in the black neighborhood, and they used to get robbed constantly.
A lot of times, when they would return home from school, they would find their door open. It was sort of violating and disturbing, so they never felt comfortable.
The scariest part was the face-to-face crime. He got his bike stolen by big black kids many times.
As a white kid growing up like the only white kid in that neighborhood, you are the minority, and if you go outside the neighborhood, you are back as a white priv, and being in the minority sucks, he said.
What do his parents think of his comedy?
During Lex Fridman's podcast, Normand described his parents as good, giving, and thoughtful but little out to lunch because they were workaholics.
So, it was difficult to get a lot out of them.
He said his father was an angry man because he had a weird childhood and was always trying to provide, but it was hard for him, so he would take it out on whoever he would get.
Having said that, he added his parents were great, cared for him, and his father always put them first, but he doesn't know how well they were at socializing.
They were like co-workers. Normand, in an interview for Impose Magazine, said when he started stand-up comedy in New Orleans before moving to New York.
Initially, he thought he could never do that. Then his co-worker told him he should do stand-up.
His friend was doing that night, and he then went with his friend, but he didn't have the guts.
After a week, he got drunk and did it. He talked about yeast infection, he said.
When asked about what his parents think about his comedy in an interview for Impose Magazine, Normand said that his parents never talked to him about it.
He thinks it would just be too awkward for them when they are like, "You are the creative one, you do what you do, even if we don't like a joke."
He recalled making a movie while at film school. He said he made a movie at the end, and his mom didn't like which was a bit awkward.
But he thinks they are fine with his comedy.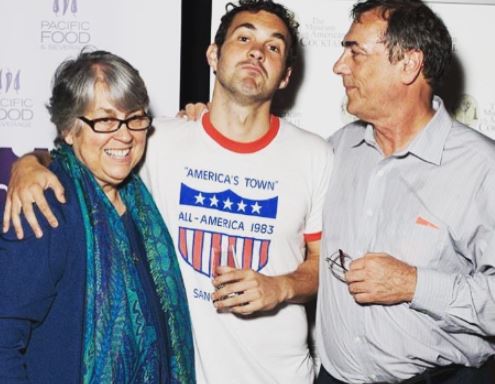 He admitted cheating on his ex-girlfriend
Normand was in a relationship with an ex-girlfriend for 12 years. They were high sweethearts. They were both artists and moved together to New York.
Normand, while appearing on Bert Kreischer's podcast, talked about his brutal break-up and how he got caught cheating.
According to Normand, everything was going well between them. They were living together in a tiny shoebox in Manhattan.
But slowly, it got tense as both of them were artists and were broke. Then he was out on the road. He was in hotels flying overseas.
Normand admitted to cheating on his ex-girlfriend every weekend, saying they were sick of each other.
He said he almost got caught a bunch of times, but every time he denied it until one day, his ex-girlfriend saw his message on the phone.
He was in the shower when a message popped up on his phone. He had no passcode then, so his ex-girlfriend opened the message.
There was a naked picture of a girl. She then read the thread message, which was about what they did and all.
So when she found out, she kicked the bathroom door and threw the phone in the tub, he said.
After the incident, they still tried to work things out, but it was never the same. It was all over after six months.
He then moved out but still paid off the rent, trying to be a good guy at guilt, he said.
He is married to his wife
Normand is married to his wife, fellow comedian Mae Planert with who he was in a romantic relationship.
They got engaged in Martha's Vineyard in 2021 before marrying in a private wedding ceremony in New Orleans the following year in November.
As of now, they share no children.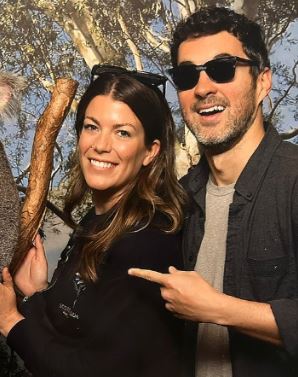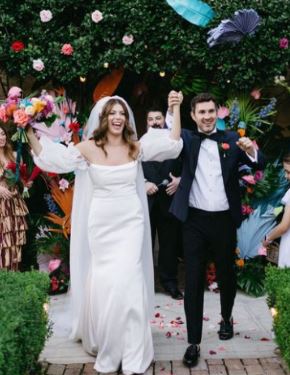 Net Worth
Normand has a net worth of $1 million.
Age
He was born on the 18th of September, 1983, in New Orleans, Louisana
Updated On Wed Jul 12 2023 Published On Wed Jul 12 2023 By Sabina