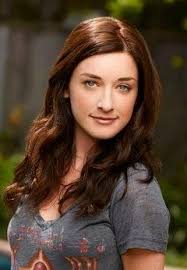 Margo Harshman is an American actress known for her role in Tawny Dean on Even Stevens on The Big Bang Theory as Sheldon Cooper's assistant, Alex Jensen and on NCIS as Delilah McGee and Timothy McGee's paraplegic wife.
Married Life and Divorce
Margo Harshman has been married to Austin Hooks since 2017.
The couple was going well with their relationship but it was not meant to last forever.
However, on 29th November 2018, her husband filed for divorce following an eight-week-long separation.
She has not revealed the main reason for her divorce but it seems like Irreconcilable differences could be one.
She has been linked to a few men in the industry and this might also be the reason for separation.
As none of them have come up with the answer, it is not wise to predict anything.
Divorces are harsh, and she and her former husband did not ask for spousal support and they ended their relationship without causing any drama.
About Her Ex-Husband
Her ex-husband is an engineer, music enthusiast and amp whiz. He gives lessons about amp care and other music-related stuff.
He is a go-to guy for the one seeking amp related knowledge and he has been teaching stuff to Jackson Browne and others.
He is an Engineer and has a degree in electronics engineering from Texas A & M.
Affairs and Boyfriend
She has had affairs in the past with handsome men, though. The actress was linked to actor Josh Keaton which did not last.
After which she had also dated actor Chris Marquette from 2003 to 2005.
Both of them are very good looking and successful man and this shows she has a great taste in men.
Here is an adorable picture of her with her former boyfriend Chris Marquette, and they would have made a cute couple if they hung on.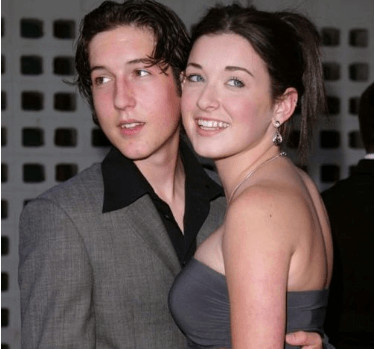 About Her Ex-Boyfriends
Her ex-boyfriends Chris Marquette and Josh Keaton, are both from the entertainment industry.
Chris is a superb actor and he is famous for his work in The Tic Code and also The Girl Next Door.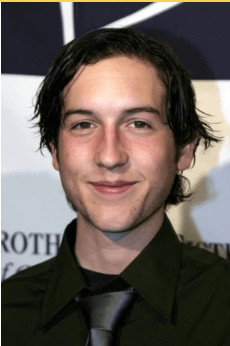 Josh is a superb actor too, and he is famous for his work in Hercules and Spectacular Spider-Man. He has that Greek god looks.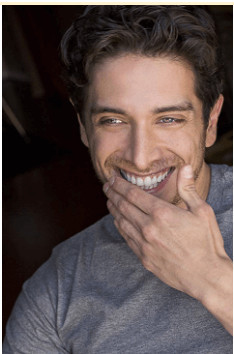 Death of Mother
Her mother had breast cancer and she fought with it for a long 20 years.
She lost her battle on 14th May 2014 and passed away. This was one of the toughest moments of her life.
She has been trying to concentrate on her work to overcome the sorrow and has recovered completely now.
Net Worth
The 33 years old actress has an estimated net worth of around $6 million. It is about 4.6 million pounds.
Her primary source of income is her paycheck from movies and TV shows.
How Does She Make Her Money And Her Salary?
She generates income through movies, TV series, and ads.
Since the late 90s, she has worked in various movies and TV shows such as The Even Stevens Movie, Simon Says, Grey's Anatomy, The Big Bang Theory, and many more.
The Big Bang Theory is one of the highest paying TV series of all time, and her paycheck was not small from the show.
Jim Parsons alone was offered 50 million for two seasons but he walked away from the deal.
Not only 50 million, but he was also offered profits from the show and 1 million per episode.
Melissa Rauch and Mayim Bialik were earnings 200,000 dollars per episode and the big five, Jim, Kaley Cuoco, Kunal Nayyar, Simon Helberg and Johnny Galecki were all making a staggering 1 million per episode.
They were generous, and they accepted to cut their pays by 100,000 dollars to increase pay of Rauch and Bialik.
Rich people are generous and this proves it. That pay cut of theirs increased Rauch and Bialik's pay to 425,000 dollars per episode.
| | | |
| --- | --- | --- |
| S.N | Characters of Big Bang | Salary |
| 1. | Johnny Galecki | 1 million dollars per episode |
| 2. | Melissa Rauch | 425,000 dollars per episode |
| 3. | Simon Helberg | 1 million dollars per episode |
| 4. | Kunal Nayyar | 1 million dollars per episode |
| 5. | Kaley Cuoco | 1 million dollars per episode |
| 6. | Mayim Bialik | 425,000 dollars per episode |
Lifestyle
She loves music and bands.
She has uploaded this picture of The Wild Feathers performing, and she has also thanked them for the show.
She enjoyed it a lot. This picture is from 2013, and she has captioned this one as,
"Thank you @thewildfeathers…."
She loves rock, and she loves hanging out with her closed ones.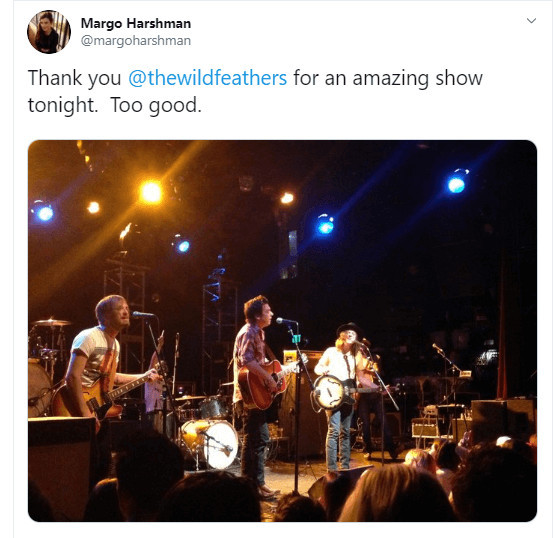 Trivia
Her age was 33 in 2019 and she celebrates her birthday on 4th March.
Stay tuned to vergewiki.com.
Updated On Thu Feb 18 2021 Published On Wed Feb 12 2020 By paper-boat