Lynn Patridge is the mother of an American television personality, model, and actress Audrina Patridge.
Married life
Lynn has been married to her husband, Mark Patridge, since 26 January 1985.
Her husband is an engineer for their family business, which makes mechanical parts for big companies to use on anything from airplanes to rides at Disneyland.
He is also a television personality known for the reality show Audrina. Together they welcomed four children, Samantha, Casey, Audrina, and Mark Patridge.
Lynn and her husband have been together for 38 years and are still going strong.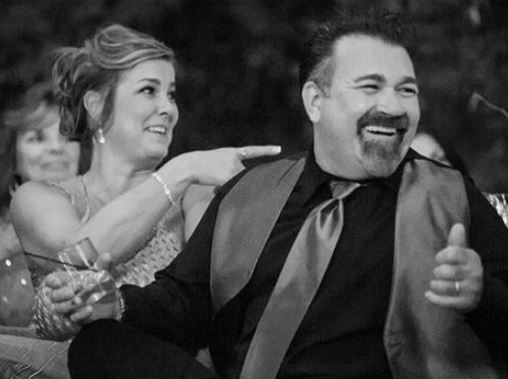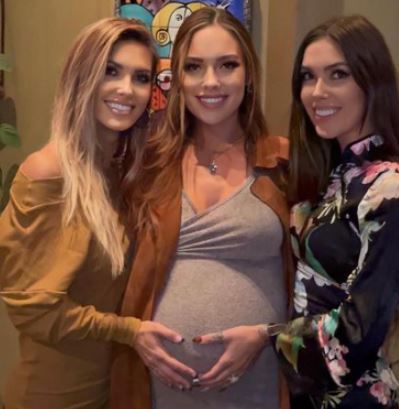 Her obscenity-laced tirade went viral
Her daughter Audrina and her professional partner Tony Dovolani were the sixth couple to be eliminated from the 11th season of Dancing With The Stars.
Her daughter's elimination was something she did not take smoothly like her daughter. She was caught on camera in an obscenity-laced rant in front of Beso.
In a rant, she was swearing that her daughter is going to rise and is going to the next level and that she is super proud of her daughter.
She was also seen taking a dig at her daughter's former The Hills castmates, especially Lauren Conrad calling her a pissy-ass little fashion s**t.
Though Lynn apologized later, her daughter also opened up about her tirade, explaining that her mother had a little mishap with the Paparazzi and that she really wanted to adjust right away.
She said she wanted to give her the opportunity to voice what she thought about that situation.
Her granddaughter Sadie sadly passed away shortly after turning 15
Her granddaughter Sadie Raine Loza sadly passed away shortly after turning 15. Sadie is the daughter of Casie and her ex-fiance Aaron Hershman.
Casie is now married to FMX rider Kyle Loza with whom she shares two sons, Sam Draven, and Vallon Loza.
The news of Sadie's death was announced by her mom Casie via her Instagram, writing,
"Sadie Raine has left this earth for heavens. Writing this was the hardest thing I ever have had to do".
Similarly, Audrina also paid tribute to her beloved niece by sharing a series of pictures of Sadie over the years. She wrote,
"My heart hurts even to write this. My beautiful niece is now in heaven. I know it's not goodbye forever, but it is the hardest to say goodbye for now."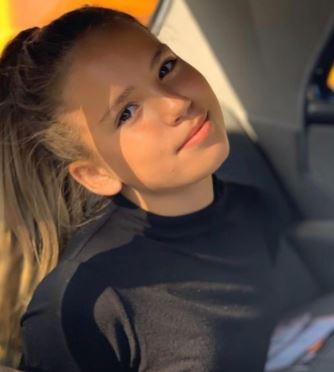 Audrina opened up about her toxic relationship with her ex-husband
Audrina kept quiet for several years before she gave the intimate details about her toxic relationship with her ex-husband Corey Bohan while appearing on Alex Cooper's Call her Daddy podcast to talk about her book, Choices: To the Hills and Back Again, where she detailed the trauma she went through.
Writing the book while reliving the trauma broke her down on so many moments, she recalled. Audrina first met Corey through a mutual friend.
At the time, she was going through ups and downs with Justin, and she was searching for a guy who was respected and respected in his own industry and had his own thing going on.
When she started hanging out with him, she felt he was the man and had a whole different vibe about him than other guys she had met to that date.
They started dating in 2008, but shortly after she began to, Audrina started getting alarming messages from her fans telling her that he was in a barn organ that night making out with his friends, and every time she confronted him, he would say it was a lie.
So she would believe him, but the messages kept coming.
Since she was always filming or traveling, it was sort of an off-relationship over the years.
Eventually, she started getting signs of what her fans had said previously, as she had regarded everything because she wanted to be in love and loved him.
She wanted it to work, she recalled.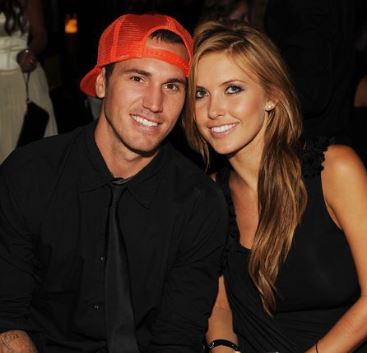 Corey then started to force her to delete her social media accounts, constantly would go through her text messages.
He would not even allow her to talk or go on with, and she could not even have a girls' dinner without being blown up the entire time because he would accuse her of going out to cheat.
The cheating allegations against her never stopped.
She was used to being woken up in the middle of the night by Corey standing over her, yelling, name-calling her, and cursing things.
And she tried to hide it from her family and friends, thinking it was humiliating and embarrassing.
The accusations followed until she got pregnant with their first child.
Once their daughter Kirra was born on June 24, 2016, it was the happiest moment of their lives, and Corey, too, was super excited to be a dad and for the new chapter in their lives.
They got married in November of the same year, but it was short-lived as things started to get worse.
Things got to its peak when she found Corey partying with his friends while their five-month-old daughter Kirra was alone upstairs crying.
Then there was a moment when the situation got out of control when he physically pushed her while she was holding their baby.
And that was the time when her family got involved, and the police got involved.
In September 2017, she filed for divorce from Corey and a restraining order against him because she knew he wasn't going to change as she had been given so many chances before.
It was tough for her, but she finally built the courage and just kept praying and doing what was right for her daughter.
Their divorce got finalized in December 2018.
Net Worth
Her net worth is currently under review. As of now, we have the net worth of her daughter Audrina.
Audrina has a net worth of $5 million, which she has amassed from her stunning career in the showbiz industry.
Age
Her age is under review.
For Amazing Articles Of Your Favorite Celebrities,
Stay Tuned To vergewiki
Updated On Thu Feb 16 2023 Published On Thu Feb 16 2023 By Sabina