Lynn Louisa Woodruff is a former model mainly famous as the wife of Emmy and Golden-Globe-winning veteran actor Sam Waterston.
How did she meet her future husband?
She first met her future husband, Waterston, while he was doing a Shakespeare play in Central Park in 1972.
They got married in 1976 and have been together since then.
Waterston was previously married to a magazine editor, Barbara Rutledge-Johns, from 1964 to 1975.
For Amazing Articles Of Your Favorite Celebrities,
Stay Tuned To vergewiki
Proud mother of three kids
Woodruff is the proud mother of three kids, two daughters and a son, Graham, whom she shares with her husband.
Both of her daughters, Katherine Waterston and Elisabeth Waterston, are following in the footsteps of their father.
She is also the stepmother of actor James Waterston.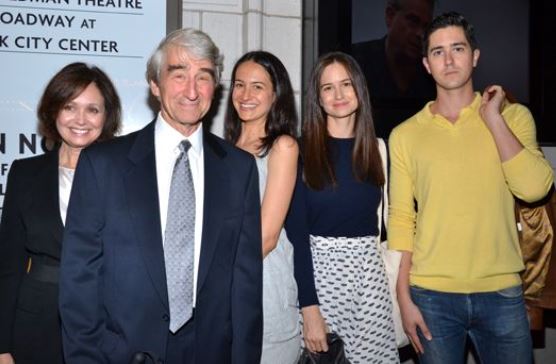 Their daughter, while opening up about following in her father's footsteps, said as a daughter of a successful actor, it's a strange thing not to see all the years of training and blood and sweat and humiliating auditions.
"Just seeing them in their element, thriving gives a child a false sense of how business works," she added.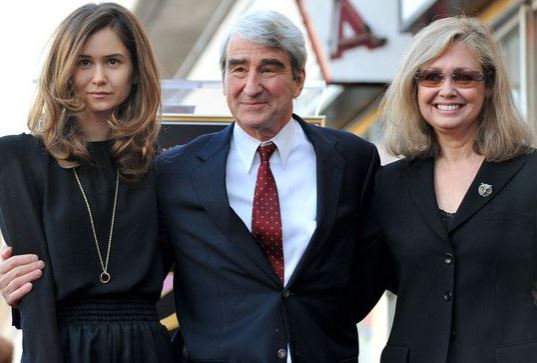 Katherine, while appearing on Stephen Colbert's show, revealed being rejected for roles on her father's show "Law and Order."
She said she auditioned multiple times but still could not land the role. Her sister, her brother-in-law, and her brother were on the show, but not her, she continued.
Her husband is glad that he is still working in his 80s
Her husband's career has spanned more than five decades with more than a hundred movies, TV shows, and movie production.
He is the longest-running cast member of the television series Law & Order. He did the 16 seasons of Law & Order until the show wrapped in 2010.
He was cast again in the revival of Law and Order in 2021.
During an interview with Fresh Air, he said it really felt weird to step back from what would look exactly like the same old sets, the same old furniture, and the same linoleum on the floor.
He wondered whether to do it or not for a while when the possibility came up, but the minute he was back there, he realized what a fool he would have been to miss it.
He said returning to the set was fabulous. According to her husband, he was interested in arts from a very early age as a son of a painter and a teacher.
He had always been attracted to doing plays from the age of six. His father was a teacher at a boarding school in Massachusetts and put him in a play.
He used to stay up late with his father and other cool guys at the school for the play. But he had other ideas of what to pursue in his career.
He started acting while he was at Yale, and then he was in the production of Waiting for Godot.
He had an on-stage experience that was so overwhelming that he thought he would better watch out or he was going to wind up in an unstable and insecure business.
He tried swearing off a theater for a year. He spent his junior year in France before he knew he was doing plays there.
He then fell into a group of actors and a wonderful teacher John Barry who was a big influence in his career.
When he came back for his senior year at Yale, he did pretty well and realized acting was what he wanted to do, he said.
Even in his 80s, he is still working, and there is no hint of retirement. Time does take its toll, but working keeps you young, he said.
Her husband got arrested with his Grace and Frankie co-stars
Her husband was arrested alongside his Grace and Frankie co-stars, Martin Sheen and Jane Fonda, back in 2019 for protesting the Trump administration's policies concerning climate change.
While appearing on Ellen Show, Waterston also recalled getting arrested at a Harvard-Yale football game.
The Harvard-Yale students were trying to get their respective universities to divest from fossil fuels.
So at the Harvard –Yale game during half-time, they all ran out on the field and got arrested, he said.
As they were sitting on the field waiting for the authorities to decide what to do with them, three times as many people as were participating in the protest came out of the stands to support, which according to him, was inspiring.
Net Worth
Her net worth is under review. As of now, we have the net worth of her husband. Her husband has a net worth of $20 million.
Age
Her age is under review.
Updated On Mon Jun 26 2023 Published On Mon Jun 26 2023 By Sabina