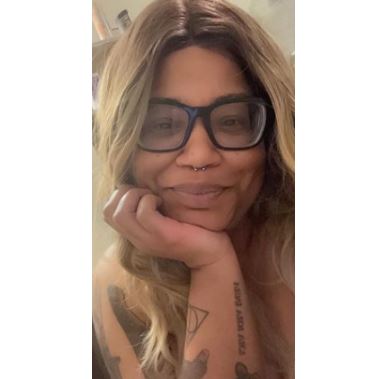 Loreal Palmer is famous as a celebrity sister. She is the elder sister of American actress, singer, and television personality Keke Palmer.
Besides that, Loreal is the ultimate winner of Claim to Fame. She belongs to the United States. As per her birth date, her zodiac sign is Capricorn.
For Amazing Articles Of Your Favorite Celebrities,
Stay Tuned To vergewiki
How much money did she win?
Loreal won the debut season of Claim to Fame, a reality show where the relatives of well-known celebrities concealing their identities remain under one roof and face challenges to avoid elimination.
She took home the cash prize of $100,000, competing against two finalists, Pepper L.C., singer Dean Martin's granddaughter, and Logan Crosby, country music singer Jason Aldean's cousin.
During an interview with Newsweek, she said she was kind of frozen even after her name was announced as a winner because she couldn't believe it.
While on the show, she never saw herself winning the show, and on every elimination night, she had a routine of telling herself that she had fun, had stepped out of her comfort zone, and had already done what she came to do so it's ok to go home now, she expressed.
Loreal on how she got into the reality show and her future plans
Loreal, during an interview with Pop Culture after winning the show, talked about how she got into the reality show and about her future plans.
Loreal revealed that someone reached out to her with the offer, which she initially thought was some sort of scam, explaining that she is so hidden and so far removed from Keke that people hardly can find her.
After reading it, she asked her mother, Sharon Palmer, and sister about their thoughts on that.
Keke had no objection because she had been trying to get her to do stuff forever, she said.
Talking about her strategy, she said she had the strategy of having a British accent that would make everyone think about who is she related to, but then when she realized she was going to be in the house for weeks, she decided to talk like her.
So she didn't have any particular strategy until the final six. It was after that she formed a true strategy.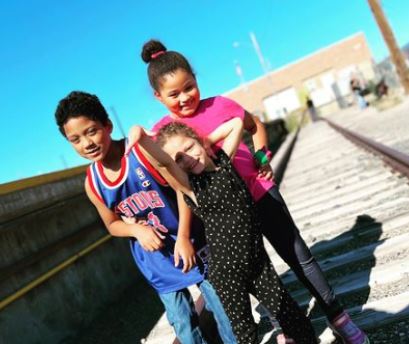 Winning for her is so crazy because she recently divorced and has three children to look after, she said.
When asked about her future plans, she said she wants to make money count by fulfilling her dream of years, which is to start a production company to channel her family's love for horror films.
She wants to bring those slashers of the 80s, she added.
She has three younger siblings
Loreal is the oldest of four siblings. Keke is the middle child. Besides Keke, she has twin siblings, a brother Lawrence and a sister, Lawrencia.
Keke is the most popular one as she serves as an actress. She is recognized for her role in the movie Akeelah and the Bee.
Keke made her debut in the year 2004's Barbershop. The siblings share a tight bond and are super close to one another.
Lawrence and Lawrencia Palmer had declared Keke as the coolest sister as their mother also revealed Keke back then had volunteered a lot to help with the twins while they were small.
Loreal, during an interview, revealed that the name Keke was actually given by her.
When she discovered that her mother was pregnant with a baby sister, she suggested the name Keke, but her mother told her it was not a real name.
It's assumed that Loreal had an imaginary friend named Keke. So, that might be the reason she wanted her sister's name to be Kiki.
They kept the middle name Kiyana so that they could call her Keke. Keke was born Lauren Kiyana Palmer.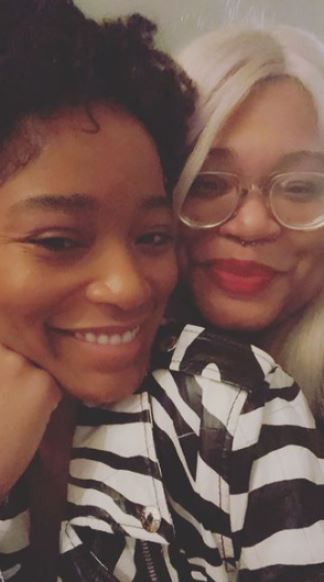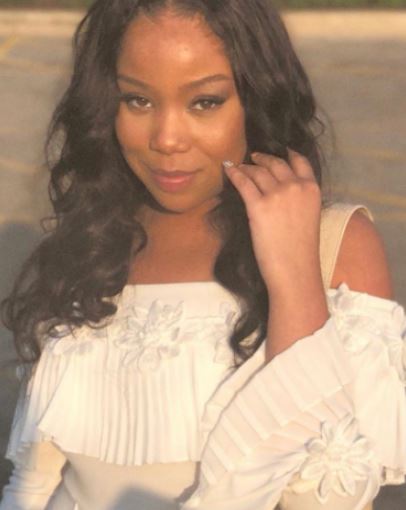 Convinced her parents to move
Many might not know, but Loreal parents were also trained actors. Both of them had acted professionally in this field before taking on their full-time jobs.
Keke wanted to get involved as an actor, and their parents immediately supported her.
However, when it came to moving from one place to another, i.e., from Illinois to LA, her mom and dad were hesitant.
But Keke knew that the opportunity in the movie industry would be more in LA, so she kept pressurizing her parents.
Well, other than that, Keke's mom is greatly involved throughout Keke's career path because she portrays the role of a manager to her.
Her sister calls herself a big boss
Her sister Keke calls herself a big boss.
During an interview with The Real Daytime, she said her dad actually started calling her a big boss because he loved Diana Ross.
Keke as a kid, didn't know that it was Ross' nickname.
Her dad always used to say to her that she was like a boss and that she knew what she wanted, so she eventually started to own it.
During the same interview, when asked what would she be doing if she wasn't acting, she said she would probably be a hairstylist.
"For whatever reason, it reminds me of what I do a little bit in a sense where you get to be creative, and you get to be around people and talk to people," she added.
What happened between Keke and Trey Songz?
A few years back, in 2017, she accused Trey. It's because she was featured in his music video 'Pick Up the Phone' without asking her.
It's been said her footage had been taken without even her knowing and later added to the video.
In the clip, the artist is sitting on the couch and taking a selfie where a song line goes I palm her p#### like Keke….like Keke.
In January 2017, the artist shared a post on her social media, which she deleted later.
In the post, she accused Trey of sexual intimidation, where she clearly stated Trey ignored her while she insisted she not be included in the music video.
She claimed it was preposterous. Furthermore, the artist added the last option left for her was to hide in the closet.
She also says that, after all, she doesn't want to be in the video, and everyone around would not listen to her anyway.
Lastly, she also stated with an example that if you give someone the food and the alcohol and then later throw a little sexual intimidation, it clearly doesn't mean they will buckle.
However, on the other side of the story, Trey disagreed with the allegations made by the artist Keke.
Net worth
Her net worth is currently under review. As of now, we have the net worth of her sister. Her sister Keke has a net worth of $10 million.
Her salary ranges to more than $1 million, and her monthly income is more than $0.1 million.
| | |
| --- | --- |
| Net worth | $10 million |
| Income source | American actress |
Age
She was born on the 3rd of January, 1989. She is currently 34 years old.
Updated On Tue Jun 20 2023 Published On Tue Jun 20 2023 By Sabina