Loesha Zeviar is famous as a celebrity ex-wife.
She is the ex-wife of an Australian-American musician and actor and the founder member and bassist of the rock band Red Hot Chili Peppers, Flea.
He was born Michael Peter Balzary. Zeviar is his first wife.
Her marriage to Flea was short-lived
Zeviar was married to Michael Peter Balzary in 1988, but her marriage was short-lived as they divorced just two years later.
Though they divorced more than three decades ago, he still has her name tattooed on his chest.
Their daughter Clara was born in the same year of their marriage. Clara is an aspiring photographer.
As a child, she appeared in many shows and provided artwork for the band's T-shirts and promotional material.
She was featured in the band's Funky Monks documentary.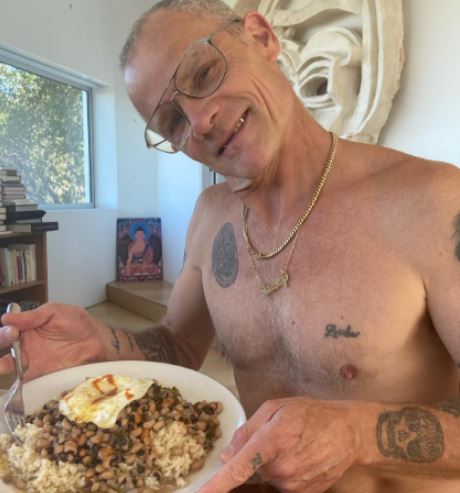 Clara once used her father's Grammy as a garden shovel
Flea was honored with the Grammy Award for the very first time in 1993.
While he was overwhelmed with the prestigious award, it was a plaything for then five-year-old Clara, he said during an interview with LA radio station KROQ.
After they won their first Grammy three years later, his mom asked him where his Grammy was, but he didn't know where he exactly kept it, he recalled.
A few months later, his gardener came out of the backyard, in the garden with the Grammy, which was not in its original condition.
He explained that his daughter had unscrewed it and used it as a shovel for the garden. It had been out in the dirt for the whole winter.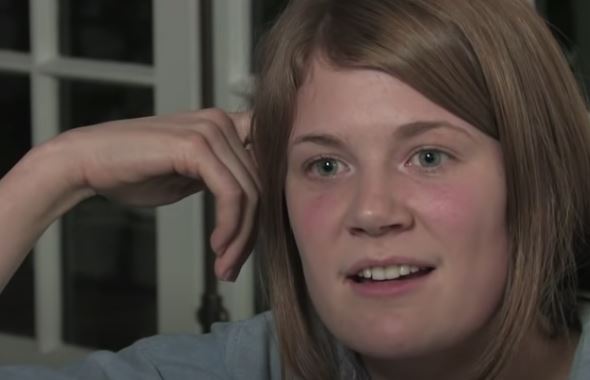 Who is her ex-husband currently married to?
Flea is currently married to his second wife, Melody Ehsani, a fashion designer based in Los Angeles. The couple got married in October 2019.
Flea, via his Instagram, gushed about his new bride sharing the picture of their big day with the caption,
"My Life has changed forever, and I am eternally humble and grateful."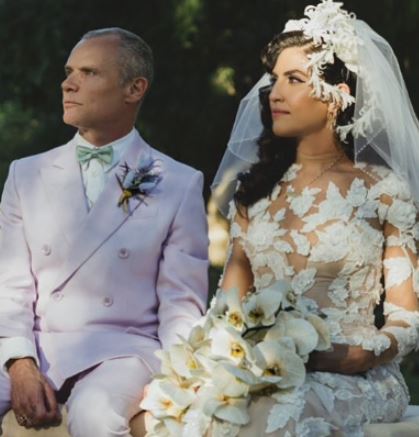 In an interview with Forbes, he said he first met his wife on the 29th of September 2018 at a fundraiser program.
When his eyes first met her eyes, there was a sudden spark. He said he had never felt anything like that before in his life.
It felt like when Walter played all those years ago and like the day Chili Peppers started. He felt like his life turned on its axis, he recalled.
The couple welcomed their first child on the 12th of December, 2022. But Flea is the father of three.
Besides Clara, he has one more daughter Sunny Bebop Balzary whom he welcomed with his fiancée in Frankie Rayder in September 2006.
Her ex-husband was doing drugs for most of the life to deal with the social anxiety
Her ex-husband, while talking about his memoir "Acid for children," with Dan Schawbel, shared that he started getting high when he was 11 or 12 years old and was doing drugs until he was 30 but admitted to never being addicted to drugs.
He said he did drugs to deal with social anxiety and to deal with the anxiety of being a human being on earth, but during all those years, he never became a junkie or physically addicted to drugs.
He did them when they were bad for him, damaged his nervous system, and made him more difficult while growing up. He managed to get clean in 1993.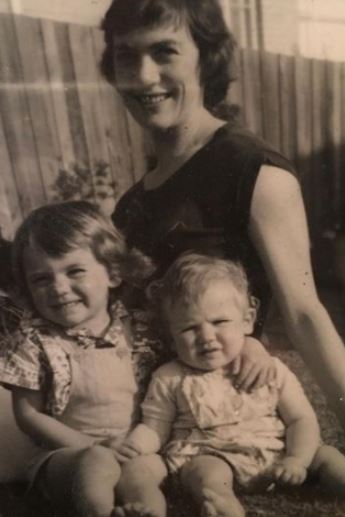 He also talked about his connection with his mom, which was not deep while growing up. He said he feels lucky that he managed to grow beyond that.
In one way, it's difficult to go through those things, and in another way, he is grateful because it made him look at himself and his relationships and forced him towards the desire to evolve and change as a human being.
Although he didn't have a good relationship with his mother, when he got older enough to look at it with some degree of objectivity, he got into a healthy place of forgiveness.
Though his mom passed away, he actually managed to forge a beautiful relationship with his mother as an adult, he said.
Net worth
Zeviar has kept her life low-key following her divorce. As of now, we have the net worth of her ex-spouse.
As an actor, bassist, singer, musician, and composer, he has amassed a jaw-dropping net worth of $160 million.
Age
Her age is under review.
For Amazing Articles Of Your Favorite Celebrities,
Stay Tuned To vergewiki
Updated On Tue Jan 17 2023 Published On Tue Jan 17 2023 By Sabina