Lisa Thorner is a former American actress and model best known as the ex-wife of comedian and actor Damon Wayans.
The Secrets And All The Fun
In an interview with the Wayans brother, Oprah wanted to know the fact that why Damon Wayans was called his elder brother Kenan's third eye.
To which Kenan replied as he is like the life-saver for his brothers and is the one who will go all the way to be there with them.
Oprah then concernedly asked them what it was like in their house as they have a massive family with a total of 11 members in it. To which one of them responded crowded.
Oprah was desperately trying to know the source of their jokes and laugh to which Kenan responded that the more laugh came from disaster than they are trying to make each other laugh.
Kenan than shared about Damon and how he is a science phenomenon as he suddenly grew 8 inches in only one summer.
To which Damon responded, he used to feel freaky and hide his arms and keep them in his pocket all the time as his arms used to come down to his knees.
Oprah then cunningly asked how poor where they as they always joke on and about being poor.
To which, they all responded very poor with a laugh. Damon goes on telling his childhood incident about stealing 50 cents from his father's pocket and how he missed it.
Not only he missed it, he chased him down and frisked him and took it back.
Watch the whole interview in the link below
Married To Comedian Husband Before Divorce
As of 2019, the former actress is single, and there are no rumors of her dating anyone. As per her biography she was once married to comedian and actor Damon Wayans.
The two of them started dating in 1982 and eventually exchanged the wedding vowed on April 24, 1984.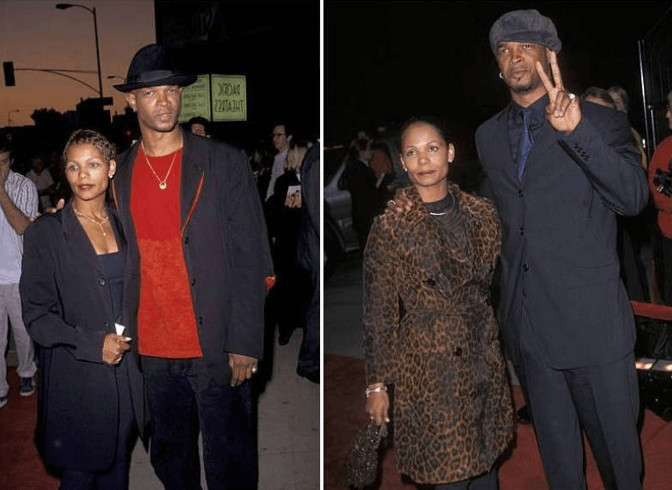 The couple was blessed with four children, namely Damon Wayans Jr., Michael Wayans, Cara Mia Wayans, and Kyla Wayans.
Their first son Damon was born on November 18, 1982. He is an actor and comedian, just like his father. He has appeared in Happy Endings and New Girl.
Damon Wayans Jr was previously in a relationship with Aja Metoyer and now is married to Samara Saraiva.
Lisa has two granddaughters Amara Wayans and Aniya Wayans. They were born from their parents, Aja and Damon. Their custody created a lot of problems for their parents a few years back.
Their second son, Michael, was born on March 28, 1985. He is an actor and a well—known composer.
Their third child, Cara, was born in 1987, and like her siblings, she too followed the footsteps of her father and chose the acting career. She has appeared in the movie Dance Flick and the series My Wife and Kids.
Their fourth child, Kyla, was born in 1991, and like her sister she too is an actress and has appeared in the series, My Wife and Kids.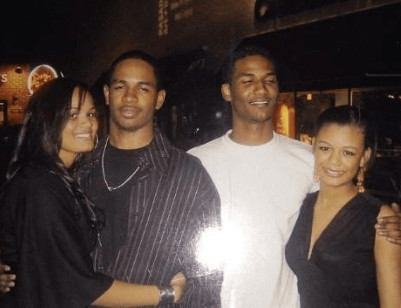 Lisa and Damon lived happily for 16 years, but later on problems started, and they decided to separate their ways. In 1999 her ex-husband filed for divorce, which was granted by the court the following year.
After the divorce, Lisa has not dated anyone till now. On the other hand, her ex-husband started a new relationship with Charity Duplechan since 2003.
Damon Wayans Sharing Secrets to Longevity
Her ex-husband has been in the comedy industry for more than 30 years now and is a legend.
Damon says comedy will always have a place because it is a stress reliever.
He has a sense of humour which can make anyone roll in the floor laughing.
He says he grew up with ten kids and his father has stretch marks.
He found out that he was made for comedy when he got kicked out of three high schools, he jokingly said it.
He used to give jokes to Kenan at The Improv, and they used to work well, and this gave him a feeling that he should try it.
His wife has a wicked sense of humour too because she said if you don't do it, she will sleep with Kenan.
Kids are a thankless job, he makes everyone laugh, and he says Grandkids are Mecca and he would love to have grandkids before having kids.
Watch the full interview, and you will roll on the floor, laughing.
Out of This World Net Worth
She has an estimated net worth of $20 million. She has been able to acquire such a hefty amount from her career in acting and modeling, but probably more because of her divorce with her ex-husband.
She started her professional career as a model but later moved into acting. She rose to fame after her marriage with actor Damon Wayans.
Damon has an estimated net worth of $35 million. He is part of the Wayans family of entertainers, which makes contributions to the comedy and entertainment industry.
He is best known for his association with Saturday Night Live and In Living Color, which aired from 1990 to 1992. In Living Color is an Emmy winning sketch comedy show created by Damon and his brother Keenan Ivory. It launched the career of the Wayans siblings along with high profile celebrities such as Jim Carey, David Alan Grier, Jamie Foxx, Carrie Anne Inaba, Kim Coles, Jeniffer Lopez, and Michael Jackson.
He starred in the ABC sitcom, My Wife and Kids, from 2001 to 2005. His amazing acting in the series led him to receive four International Press Academy "Golden Satellite Award" nominations.
In 2002 he won the People's Choice Award for Favorite Male.
He was recently seen in an American buddy cop action comedy-drama television series named Lethal Weapon.
Below is the list of Lethal Weapon cast and their respective net worth:
| | | | |
| --- | --- | --- | --- |
| S.N | Cast Name | Role | Net Worth |
| 1 | Clayne Crawford | Martin Riggs | $4 million |
| 2 | Jordana Brewster | Dr. Maureen Cahill | $12 million |
| 3 | Keesha Sharp | Trish Murtaugh | $3 million |
| 4 | Kevin Rahm | Captain Brooks Avery | $2 million |
| 5 | Seann William Scott | Wesley Cole | $25 million |
Trivia:
She was born in the year 1960, which makes her age 59 as of 2019. She celebrates her birthday on September 4 every year.
We cover most of the information about Lisa Thorner as it is difficult to find on other wiki sites.
Remember Vergewiki.com for Amazing Biographies of Your Favorite Celebrities
Updated On Fri Jul 22 2022 Published On Sun Nov 17 2019 By paper-boat