Lisa Kevitch is famous as a celebrity mother. She is the mother of Austin Kevitch, founder and CEO of Lox Club.
Lisa worked at L'Oreal as an education coordinator. She is also a licensed esthetician.
Married to her husband
Lisa is married to her husband, Andrew Kevitch, who is working at RA Solutions, where he serves as a director of business development, strategic partnership, and channel sales.
From their union, they gave birth to their three children, two sons, Austin and Tristan, and a daughter Lindsey Kevitch.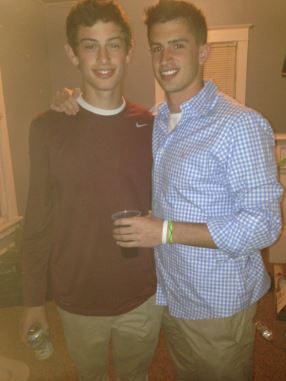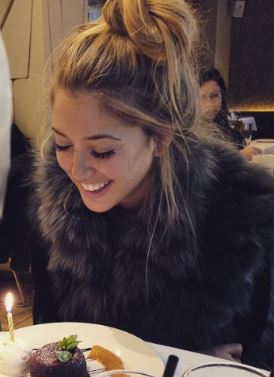 Her son made Lox Club completely out of a joke
At the beginning of making the Lox Club, Austin sort of made it as a joke at first.
He had always hated dating apps, but at the same time, he was at the age where his grandmom would ask him if he was going to bring home a nice Jewish girl.
And also, he was going through a breakup during the COVID-19 time, so he tried a few dating apps that he found cringy.
Then he made Lox Club initially as a Square Space website. He was not intending to make it a real company or app or anything at that time.
He even wrote on the original website, "Find someone who finally makes your grandmom proud," but there was no app behind it.
Within a week, thousands of people signed up, thinking there was actually a real Lox Club behind it, but he still didn't take it seriously.
Then people started asking him if he could make it for real.
He was still not taking it seriously, but then the COVID-19 pandemic shut everyone at their home, and there was no other way to meet people, so he felt the need for the dating app.
How is the app different from other apps?
According to Austin, he initially marketed the Lox Club as a dating app for Jewish people with ridiculously high standards, but non-Jewish people can also join, and now they are vetting people like other companies do.
And it is different from other apps and gives a different vibe.
He said they are looking for more people who are really down to earth, and they are not just only vetting people based on their popularity, like social media following, DJs, influencers, etc.
It's more like normal, chill people.
Her son is also the founder and CEO of Brighten app
Her son is also the founder of Brighten app, an app that helps to make someone's day bright by allowing people anonymous compliments to their friends.
Kevitch, during a sit-down interview, said the idea of creating the Brighten was while in college after he suffered a spine injury in football and had to take a semester off.
He moved to Cape Town, South Africa, to study. He had a friend in South Africa who tragically died in a climbing accident.
After his death, a lot of his friends and family paid tribute, appreciating him for who he was.
And he thought if he had received all those compliments if he was alive, how happy he would have been and how it could have changed his life knowing how many people cared for him.
So he started with a comment box and handed out a note card writing something good about his friend, and at the end of the day would open the compliment box and would read it.
So, he thought of extending that fun concept to make it accessible to many people as possible. That was how he started the Brighten app.
Her son dated singer Camila Cabello before they split in less than a year
Her son and Cuban-American singer-songwriter Camila Cabello first sparked dating rumors back in June 2022.
According to the sources, both had mutual friends, and it was Kevitch who asked his friend to set him up with the Bam Bam singer.
Two months later, they were spotted holding hands and taking a stroll, and in November, they were spotted having dinner together in Santa Monica.
However, the couple is no more together. They split after dating for eight months. The ex-couple is currently single as of now.
Net worth
Her net is currently under review. According to the sources, her son, Austin, has a net worth of around $4 million.
Age
Her son is 31 years old.
For Amazing Articles Of Your Favorite Celebrities,
Stay Tuned To vergewiki
Updated On Thu Apr 13 2023 Published On Thu Apr 13 2023 By Sabina