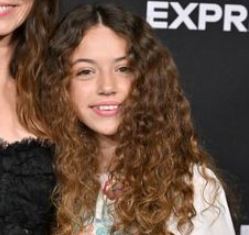 Facts of Lilah Rose Rodriguez
Lilah-Rose Rodriguez is famous as a celebrity kid. She is the daughter of American actress Linda Cardellini.

Her parents are yet to get married
Her parents, Linda Cardellini and Steven Rodriguez, have been together for more than a decade. They started dating in 2009 and got engaged in June 2013.
But they are yet to get married. Her father is an actor turned make-up artist. Cardellini, in an interview, shared that her fiancé was her first crush.
She was ten, and he was eleven when she first saw him at grade school. They had been friends for years before they realized there could be something more.
Her mother was previously in a relationship with her Freaks and Geeks co-star, Jason Segel.
For Amazing Articles Of Your Favorite Celebrities,
Stay Tuned To vergewiki
Her mother described her pregnancy to be a scary one
Lilah-Rose is the only child of her parents. Her mother feels fortunate that both she and Lilah-Rose are alive because her pregnancy was a scary one.
During an interview with People, Cardellini shared that she had a traumatic period when she was pregnant with Lilah-Rose.
She had a really scary pregnancy and a very difficult delivery, she told People.
When Cardellini was nine months along, she caught pneumonia and was rushed to the hospital, and several complications followed.
During the time of the delivery, Lilah-Rose heart rate dropped, and she had the Umbilical cord around her neck.
They had to have an emergency C-section which, according to her, was intense and scary. Cardellini feels fortunate that both of them are alive today.
After the delivery, Cardellini had to go for the medication because of thyroid issues, as her weight was fluctuating up and down in an irregular way.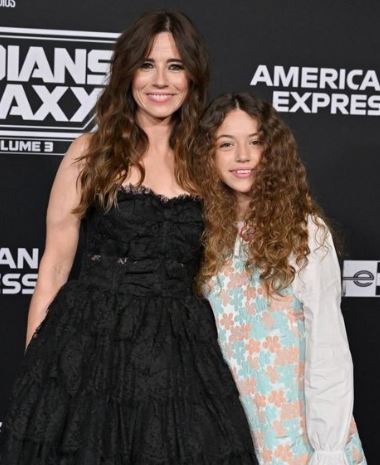 Her mother didn't know that her first acting gig was for a half-nude movie
Cardellini was 18 when she saw an ad on the telephone pole saying, "Do you want to be in movies"?
She then dialed the number and got the role, but she realized that it was for a half-nude kind of movie only after she reached the set.
According to her, she went very early morning to the deserted part of L.A. County jail and, after a while, made an announcement that if anybody wanted to take off their shirt, they would get an extra $50, and their name would be in the credits.
She didn't take the offer, but she got $35 for being there all day.
Her mother played the role of a high-school kid at the age of 24
Her mother was 24 when she played the role of a 16-year-old high school kid in Freaks and Geeks.
According to her, she always looked very young growing up that sort of drove her crazy. She recalled having shopped for her prom dress in the children's section.
It was actually so underdeveloped that it eventually became insecurity.
It was after she moved to Los Angeles she realized that she had got the rest of her life to get old. She was happy to play young.
She said it sort of shaped her as it helped her rely on her personality a lot more because while at high school, she didn't get much attention which was indeed painful sometimes.
How did her mother learn that her show was canceled?
Her mother is best recognized for her role as Lindsay Weir in Freaks and Geeks, but the show was canceled because of the conflicts between the creators and NBC.
Cardellini, while appearing on Watch What Happens Live with Andy Cohen, recalled the day when she found out that the show was canceled.
She discovered it right before she went to David Letterman's show.
According to her, she was on her way to the David Letterman Show, which was one of her all-time dreams.
After getting off the plane, she was on her limousine on her way to David Letterman when she got a call that said the show had been canceled.
Her first thought at the time "Oh my God, David Letterman has been canceled," she recalled.
She went to the show because there was somebody at Letterman who liked the show so much that they were trying to help them save it, she added.
How did her mother get into acting?
Growing up as the youngest of four kids, her mother always wanted to perform and used to do shows for her family, her aunts, and her parents, and they would encourage her, but she never got a role in plays while at school.
She was always in the background.
When she was around 10 or 11 years old, her new drama and music teacher named, Karen Elmore, came in and asked everyone to sing and put together fake commercials, which she did.
Elmore later called her after class and asked her to join the choir and if she wanted to Christmas play.
She slowly started being in the school plays, the plays Elmore wrote. It was all those things she had never done before or had never been picked to do before.
The new teacher discovered her, and she just loved it. She was in the Christmas play and then later in community theatre.
In one of her roles, she played an old little lady disguising herself wearing a hat and wig, and nobody knew it was her.
She was able to be funny for the first time. It was at that very moment she fell in love with it.
Then she just started doing more of it and was encouraged to do more which sort of helped.
And also, she was an incredible sort of emotional kid, and she didn't know where to pour all of that before she discovered theater and acting.
She initially had no idea of getting an agent.
After she arrived in L.A., she would rip something off from the telephone pole that would say they were looking for extras, and then she would show up for the auditions.
The first job she ever booked was a series regular on a Saturday morning kids' show.
She had been in a play where she invited all those managers and agents to see her play at school. One of the managers did and sent her in for the auditions.
Her first audition was for Saturday Morning Kids' show "Bone Chillers," and she landed the part. She booked it for 13 episodes.
She could not believe it as she had gone through a million auditions. She didn't work for a while after doing the show, which was very difficult.
The show got canceled after 13 episodes, and she had to start from scratch once again.
It wasn't until Freaks and Greeks that people paid attention to whatever she had done, and that sort of changed the knowledge of her being in the industry.
Net worth
Lilah-Rose is yet to start her career. As of now, we have the net worth of her mother. Her mother has a net worth of $9 million.
Age
She was born on the 29th of February 2012. She is currently 11 years old.
Updated On Mon Aug 14 2023 Published On Sat Jun 24 2023 By Sabina